Blog
Taking Automation to the Next Level
July 2, 2018
5 Minute Read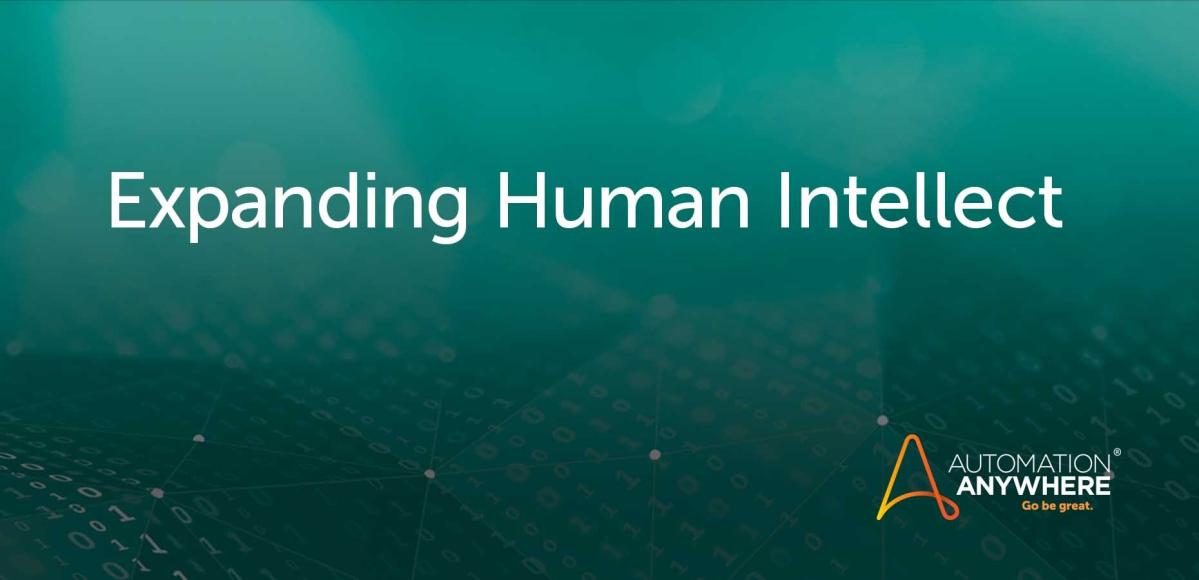 We are at a pivotal moment in society and technology where the convergence of the two is redefining the way we live and work. The software automation industry has hit an inflection point in adoption as organizations accelerate digital transformation to meet business demands and stay ahead of competitors.
Digital transformation is forcing organizations to look at automation differently; it is a matter of becoming "prey or predator." Consequently, organizations of every size and scope are making automation a critical part of their business strategy and long-term vision. This trend is fast-tracking the evolution of automation technologies and the indispensable role of humans in the workplace. The time is perfect to invest and accelerate our growth.
The automation renaissance is flourishing because of digitization, the explosion of data, and the transformative impact that cognitive technologies have on the enterprise. Driving the next phase of automation maturity, today, Automation Anywhere is announcing one of the largest Series A investments on record for an enterprise software company and one of the largest Series A valuations, boosting our post-investment valuation to $1.8 billion. This sizable round and our valuation indicates the enormous market potential for organizations that will adopt automation technologies globally.
New Enterprise Associates (NEA) and Goldman Sachs Growth Equity are leading the investment in conjunction with a strong backing from General Atlantic and World Innovation Lab. This capital infusion will help us deepen our current customer engagements, expand the global footprint of automation in the workplace, and increase research and development efforts.
Combining artificial intelligence (AI) with the operational efficiencies of Robotic Process Automation (RPA) and analytics creates a powerful Digital Workforce platform that will help transform automation into a value-generating component of business toolkits, applicable across multiple business functions. As more enterprises leverage this Digital Workforce platform, it will lead to a rise in other newer technologies, allowing humans to focus on more challenging tasks and finding creative solutions to business challenges.
For instance, in my career, I have seen that practically every time an opportunity arises to solve a problem, people are too busy doing routine things to seize the moment. Their time and attention are taken up handling tasks that don't create the most value. Automating the routine tasks, many of which are done by hundreds of thousands of people, gives humans time to focus on problem-solving and progress.
When you free people from the mundane and refocus them on essential tasks, you begin to leverage and expand human intellect, and automation technologies help you do that. Automation Anywhere RPA technology is used by enterprises to create a true Digital Workforce where software robots work side by side with people. RPA systems mirror human user actions and, while nonintrusive in nature, they handle myriad tasks — from accurately filling in forms and moving files to extracting specific data from documents and logging into applications. Automation Anywhere RPA solutions will continue to play a pivotal role in addressing the voracious enterprise appetite for driving innovation and effectiveness.
We are on our path to make work human again
This is a long journey. It is bigger than the Fourth Industrial Revolution, it is about a disruption that impacts every business vertical. No company will be immune, and in 15 years, I predict automation promises to change the definition of work itself. We consider it a milestone in the evolution of technology and how it can help the human race. We see it as the new normal — and this investment being a significant moment in time.
Undoubtedly, RPA will impact organizational life, and as the technology begins to integrate itself more thoroughly into our processes and behaviors, we will gain a greater insight into how we can effectively modify habits to work efficiently alongside this new technology.
Here are two examples of changes you will see: A high school graduate will be able to handle 80% of a health practitioner's job. You won't require a doctor for everything as medical information will be easily accessible and disease detection improved by technology that can even be more accurate than a doctor's diagnosis. While the world's doctor shortage is real, there finally will be an easy way to get essential medical information to people in every corner of the world.
The laborious process of buying a home will become easier. With new technologies, paperwork will be processed digitally with a more positive customer service experience. Home buyers in this new digital generation will demand it, and companies that don't deliver this improved process will fail.
Of course, we expect barriers to change will emerge. Yet, leaders who grasp the opportunity can lead their organizations to promising and prosperous futures. Just a few decades ago, it would have been labeled as sci-fi to imagine relying on your phone — a landline — for handling banking, maps and weather reports. Today, employing bots is just scratching the service of what we can do with technology and how it will unleash human intellect.
It is about reallocating human skills. So, as leaders, we first must make sure we provide opportunities for our workforces to work. The way many of us had to learn computers is the way we will work with bots in the future. With each revolution, the quality of life leaps forward.
When you introduce automation and free human intellect, we will make work human again.
See how automation
can help your organization.
About Mihir Shukla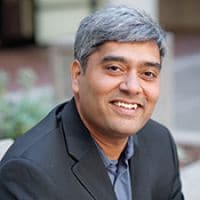 A serial disrupter and visionary in the RPA category, CEO Mihir Shukla pioneered the Digital Workforce. He helps drive unprecedented productivity and reduce costs for the world's largest enterprises.
Subscribe via Email
View All Posts
LinkedIn