Blog
Automation Anywhere University Offers Scholarships for RPA Training
April 8, 2020
3 Minute Read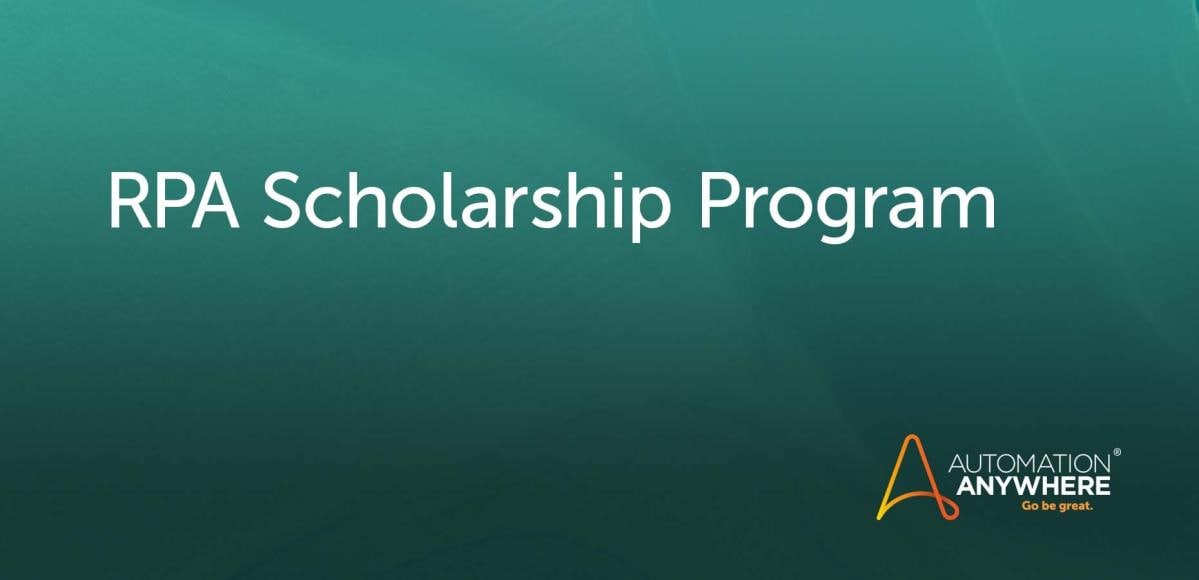 In an effort to support those in the workforce who are in transition amid the coronavirus (COVID-19) pandemic, Automation Anywhere University (AAU) is offering scholarships to help you become trained and certified in Robotic Process Automation (RPA).
The Professional Development Scholarship program will award 200 scholarships throughout 2020 for those interested in upskilling or reskilling in RPA — an adeptness that can help communities in need.
Skills gaps in automation remain across all industries. An IBM study of more than 5,600 global business leaders in 48 countries found that as many as 120 million workers will need to be upskilled or reskilled in artificial intelligence (AI) and intelligent automation by 2022.
Similarly, 68% of those surveyed as part of Deloitte's "State of AI in the Enterprise" study reported a "moderate to extreme" AI skills gap in their business, while 27% rated it "major" or "extreme." The study further found that leaders are looking for "AI builders."
Benefits to scholarship recipients
AAU scholarship award recipients will be able to register for and attend a four-day, live, virtual instructor-led "Mastering Bots: Design and Build an Advanced Digital Workforce & IQ Bot Essentials" class for free. This course equips learners to build software bots that can automate mundane, repetitive business processes, freeing workers to focus on higher-value, innovative work — the kind that can make a difference in society today and into the future.
Learners will get hands-on bot-building experience using the Automation Anywhere Enterprise RPA platform and IQ Bot AI-powered intelligent document processing (IDP) to create and deploy bots.
More importantly, scholarship recipients will be eligible to obtain industry-recognized RPA Professional certifications for free. Successful completion of these exams certifies your competency in RPA knowledge and skills and sets you apart from the competition.
Why RPA at Automation Anywhere University?
AAU provides a comprehensive gateway to the future of work through extensive online and virtual RPA training options that lead to globally recognized, highly sought-after RPA certification. From free eLearning courses and comprehensive role- or industry-based learning trails to technical webinars and virtual live trainings, you have access to a rich library of online trainings across all knowledge levels and RPA roles.
"We believe that investing in retraining and upskilling today's professionals is an urgent business priority, and it's imperative to prepare the next-generation workforce for the future," says Sundar Nagarathnam, senior vice president of Automation Anywhere University.
The AAU vision is to provide timely and effective training and certification resources needed to upskill and reskill our global workforce. We're also here to support individual learning so you can grow your career in RPA and intelligent automation and thrive in any environment.
Take advantage of our 2020 RPA scholarship program.
About Mary Beth Perrot