Image

Leader and a Star Performer in Everest Group's "Robotic Process Automation Products PEAK Matrix® Assessment 2020."
Americas
Everest Group, a leading research and consulting firm, has named Automation Anywhere a Leader and a Star Performer in its "Robotic Process Automation Products PEAK Matrix® Assessment 2020."
Image

Americas
Forbes Cloud 100 list is the annual ranking of the world's top private cloud companies, where this year's standouts are keeping businesses surviving—and thriving—from real estate to retail, data to design.
Image

Global Award
Automation Anywhere was named the winner of a Silver Stevie® Award in the Digital Process Automation Solution category for its Discovery Bot solution in The 17th Annual International Business Awards®
Image

Best Machine Learning Company
Americas
Recognizing the best companies, technologies, products and services in the field of Artificial Intelligence
Image

Automation Anywhere Enterprise Platform Wins Pandemic Tech Innovation Award
Americas
The Pandemic Tech Innovation Awards recognize hardware, software, devices/peripherals, applications and services that help society and business function effectively in the face of challenges caused by Pandemics.
Image

Automation Anywhere Earns Recognition from KMWorld AI 50
Americas
The annual recognition is granted to organizations that have incorporated artificial intelligence (AI) and cognitive computing technologies into their automation offerings.
Image

Neeti Mehta Shukla is a 2020 Women of Influence
Americas
Each year the Silicon Valley Business Journal honors 100 of the most influential women in Silicon Valley. The honorees are leaders in corporations, startups, small businesses, nonprofits, healthcare, education and community services.
Image

Fastest Growing Products - Voted #5
Global Award
Automation Anywhere is voted #5 on G2 Crowd's Best Software Companies 2020. G2's Best Software Awards 2020 is based on over 300,000 authentic, verified reviews from 2019.
Image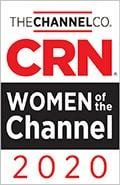 Mai Doan Recognized as One of CRN's 2020 Women of the Channel
Americas
The annual CRN Women of the Channel list highlights extraordinary women who exhibit thought leadership, channel expertise, and innovative vision for driving channel growth. This list is held in high regard as an authoritative guide to the most influential women in the channel.
Image

Automation Anywhere Voted as #17
Global Award
Automation Anywhere has been voted #17 Best Software Companies on G2's list of Best Software Companies 2020.
Global Award
Automation Anywhere ranked no. 1 by Harvey Spencer Associates – Infosource. Automation Anywhere stood out with the ability to combine RPA with AI and provide powerful intelligent document capture solutions to its customers.
Global Award
HFS conducted in-depth company and industry analyses and ranked Automation Anywhere first overall. Automation Anywhere demonstrated unmatched ability to deliver on the "Triple-A trifecta" of automation plus analytics plus AI.
Image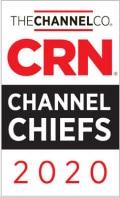 Eddie O'Brien named Channel Chief for 2020
Americas
Automation Anywhere's Chief Channel Officer, Eddie O'Brien, named Channel Chief 2020, a recognition for leaders who drive IT channel efforts and evangelize the importance of channel partnerships
Image

Automation Anywhere is named a leader in RPA, Q4 2019
Global Award
Forrester named Automation Anywhere an RPA leader for the 3rd straight year and evaluated that Automation Anywhere "remains one of the elite products in the field," in their Forrester Wave™ annual report.