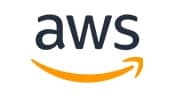 Amazon Web Services offers cloud web hosting solutions that provide businesses, non-profits, and governmental organizations with low-cost ways to deliver their websites and web...
Read More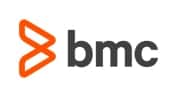 BMC has unmatched experience in IT management, supporting 92 of the Forbes Global 100, and earning recognition as an ITSM Gartner Magic Quadrant Leader for five years running...
Read More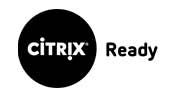 Citrix Ready is Citrix's technology partnership program that helps integrate third-party products with Citrix technology for Digital Workspace, Networking, and Analytics. Validated partner...
Read More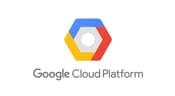 Google's mission is to organize the world's information and make it universally accessible and useful. Through products and platforms like Search, Maps, Gmail, Android, Google Play, Chrome...
Read More

A world leader in AI software, services, and technology for business, IBM has deployed Watson AI solutions in thousands of engagements with clients across 20 industries and 80...
Read More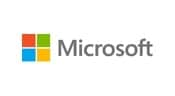 Microsoft (Nasdaq "MSFT" @microsoft) enables digital transformation for the era of an intelligent cloud and an intelligent edge. Its mission is to empower every person and every...
Read More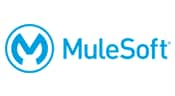 MuleSoft's mission is to help organizations change and innovate faster by making it easy to connect the world's applications, data and devices. With its API-led approach to...
Read More

The Oracle Cloud offers a complete suite of integrated applications for Sales, Service, Marketing, Human Resources, Finance, Supply Chain and Manufacturing, plus Highly Automated and...
Read More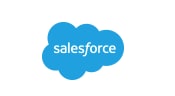 Salesforce is a customer relationship management solution that brings companies and customers together. It's one integrated CRM platform that gives all your departments — including...
Read More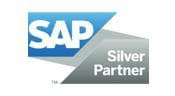 SAP is the market leader in enterprise application software, helping companies of all sizes and in all industries run at their best: 77% of the world's transaction revenue touches an SAP...
Read More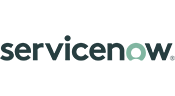 ServiceNow (NYSE: NOW) is the fastest-growing enterprise cloud software company in the world above $1 billion. Founded in 2004 with the goal of making work easier for people...
Read More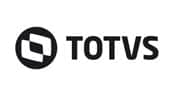 TOTVS is the leading Brazilian multinational company in the development of business and technology solutions in Brazil and Latin America, for companies of all sizes...
Read More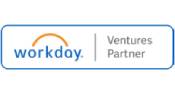 Workday is a leading provider of enterprise cloud applications for finance and human resources. Founded in 2005, Workday delivers financial management, human capital...
Read More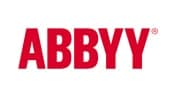 ABBYY is a global leader in content IQ technologies and solutions. ABBYY offers a complete range of AI-based technologies and solutions transforming business documents and content...
Read More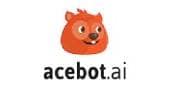 AceBot is bringing the power of conversational UI and NLP to field data collection for enterprises & the survey industry. We call it Humanizing the survey / data-collection experience...
Read More

Active.Ai is the leading conversational Ai platform for digital financial services. Active.Ai helps Banks accelerate their digital experience with omni-channel enterprise grade Conversational AI ...
Read More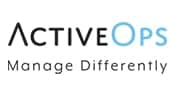 ActiveOps is a leading provider of digital operations management solutions to financial services, shared services, BPOs, government, healthcare and other service industries. Our cloud-based...
Read More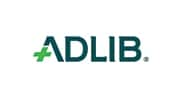 Adlib Software
Adlib has been transforming the way enterprise organizations overcome unstructured content challenges for over 15 years. Our data enrichment and content automation solutions...
Read More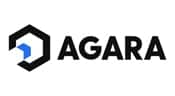 Agara
Agara is a leader in Voice AI technology for customer service. Agara's proprietary language model understands the context of every customer query and the deep learning algo...
Read More

AgilePoint
AgilePoint is an enterprise-grade rapid application development platform to help you plan for, optimize, and sustain your Digital Transformation. With AgilePoint you can quickly cultivate...
Read More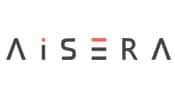 Aisera
Aisera is the industry's first proactive, personalized, and predictive AI Service Management (AISM) solution that is purpose-built to automate tasks and actions for IT, HR, Fa...
Read More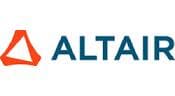 Altair
Altair is a global technology company that provides software and cloud solutions in the areas of product development, high performance computing (HPC), and data analytics. Altair enables...
Read More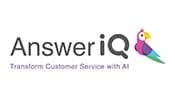 AnsweriQ is a software product company that works with brands to transform their customer service using AI & IPA. Using AnsweriQ's suite of products, customers see massive gains in...
Read More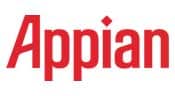 Appian provides a low-code development platform that accelerates the creation of high-impact business applications. Many of the world's largest organizations use Appian...
Read More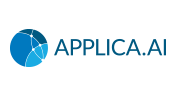 Applica revolutionizes the way companies automate text-intense work using AI. Our proprietary brain-inspired Contextual Awareness technology makes it possible to train our domain-...
Read More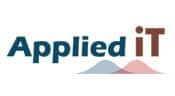 AppliedIT S.L.
AppliedIT was created in 2014 on fundaments of 25 years of experience in Automotive and Aerospace industry. Our unique background has allowed for the evolution of "real world"...
Read More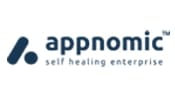 Appnomic Systems
Appnomic is the innovation provider in self-healing software that fixes problems before they happen - an ability beyond what the present-day AI-assisted APM and monitoring...
Read More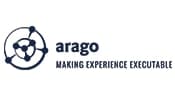 Arago GmbH
Arago is a leading artificial intelligence company that helps businesses automate their processes through intelligent automation. Its AI platform HIRO™ uses reasoning and...
Read More


Artificial Solutions Inc.
Artificial Solutions' conversational AI technology makes it easy to implement a wide range of natural language applications such as virtual assistants, chatbots, speech-based...
Read More

Artsyl Technologies
A publisher of an Intelligent Process Automation platform. Artsyl's no-code and highly customizable automation platform with process-specific intelligence, are focused on reducing...
Read More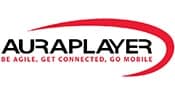 AuraPlayer's mission is to ensure enterprise customers, worldwide, can leverage their Oracle-based systems in the digital world. AuraPlayer's RPA automation and mobility...
Read More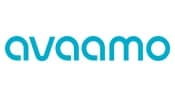 Avaamo is a deep-learning soft­ware company that specializes in conversational interfaces to solve specific, high impact problems in the enterprise. Avaamo has developed...
Read More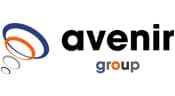 Avenir Digital Limited
Avenir Digital transforms the way companies automate, orchestrate, and provide conversational outcomes using AI. Our proprietary brain and experience inspired Conversationa...
Read More


babelforce is a No-Code automation platform that allows non-developers to create and manage any integrated communications process. Enterprises use our platform to deploy...
Read More

Xenovus, Inc.
Our company is called Xenovus, and our platform is Backflipt. We are the creators of all of the Backflipt technology you see on this website, such as the patent-pending...
Read More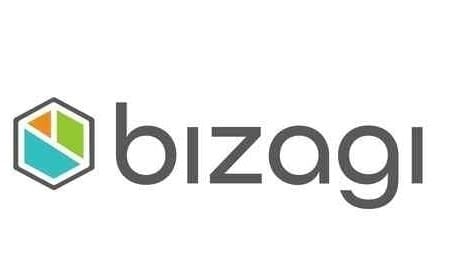 Bizagi Group Limited
The distributed nature of business processes creates a huge challenge for organizations. By designing and automating end-to-end processes in Bizagi and integrating complimentary...
Read More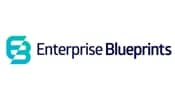 Blueprint
We empower organizations to efficiently scale RPA to enterprise processes and complexity by providing technology that enables them to design, analyze and optimize multi-level...
Read More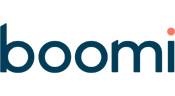 Boomi
Boomi quickly and easily unites everything in your digital ecosystem, so you can achieve better outcomes, faster. Boomi's intelligent, flexible, scalable platform accelerates your business...
Read More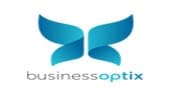 BusinessOptix Ltd.
At BusinessOptix, we help organizations Control Today, Navigate Tomorrow™ to achieve the next level of operational excellence. Our cloud-based platform is used by hundreds...
Read More


CallMiner is the leading AI-fueled provider of speech and interaction analytics solutions for improving agent performance and uncovering customer intelligence. Founded in 2002...
Read More


Camunda is an open source software company innovating process automation with a developer-friendly approach that is standards-based, highly scalable and collaborative for business and IT...
Read More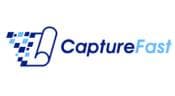 CaptureFast, a state-of-the-art document classification and data capture solution that allows users to unlock valuable information from physical or digital documents via AI...
Read More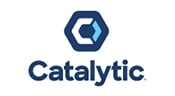 The Catalytic automation cloud orchestrates complex and variable processes involving people and RPA bots,mines unstructured documents and brings forth...
Read More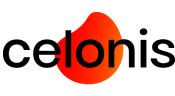 Celonis is the New York- and Munich-based leader in business transformation software, turning process insights into action with the process mining technology it pioneered...
Read More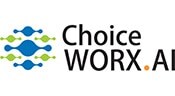 ChoiceWORX is reinventing how IT work gets done with automation solutions for RPA management and IT end-user support. Our AI-powered RPA management solution...
Read More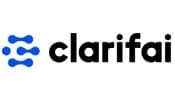 Clarifai is the leading independent platform for computer vision, natural language processing, and artificial intelligence. We provide an enterprise-level platform...
Read More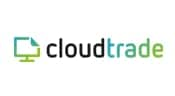 CloudTrade's patented solution is a fast deploy data acquisition service, superseding traditional capture and OCR based technologies and only ever delivered through our...
Read More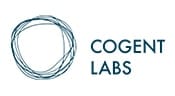 Cogent Labs is an artificial intelligence startup based in Tokyo providing AI product and services including Tegaki, AI-OCR that boasts high recognition accuracy...
Read More

Cognigy is a global leader in the Conversational AI marketplace. Cognigy.AI is a highly-flexible enterprise conversational AI Platform to build advanced,...
Read More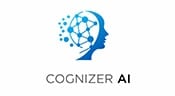 The Cognizer Corporate Brain is a Natural Language Intelligence (NLI) AI platform. It converts unstructured document repositories (e.g. office docs, email and messages)...
Read More

Copperwire Systems
Copperwire Systems is working with enterprises and independent software vendors across industries to build new blockchain applications and blockchain-enable their existing applications....
Read More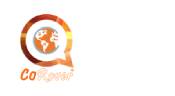 CoRover Private Limited
CoRover®, an award-winning Conversational AI Platform, is used by 80 M+ users in 186 countries. This managed ChatBot as a Service (CaaS)® has Video, Voice, Text Chatbot...
Read More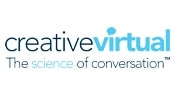 Creative Virtual is a global leader in conversational self-service solutions that bring together human expertise and AI to enable customer and employee engagement anywhere...
Read More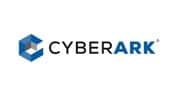 CyberArk
CyberArk (NASDAQ: CYBR) is the global leader in privileged access security, a critical layer of IT security to protect data, infrastructure and assets across the enterprise, in t...
Read More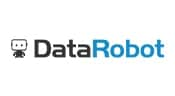 DataRobot
DataRobot offers an automated machine learning platform that empowers users of all skill levels to develop and deploy machine learning and AI faster. Incorporating a lib...
Read More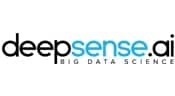 deepsense.ai
deepsense.ai is a team of business-oriented problem solvers. We use our outstanding technical proficiency to identify, analyze and solve problems with AI-powered soluti...
Read More

Digital.ai
Digital.ai is an industry-leading technology company dedicated to helping Global 5000 enterprises achieve digital transformation goals. Using value stream management as its cornerstone...
Read More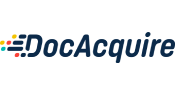 DocAcquire Limited
DocAcquire has a mission to build an easier intelligent document processing (IDP) platform that can extract and process valuable data from any document. Our platform was born in the cloud...
Read More


Docsumo Pte. Ltd.
Docsumo is a Document AI solution that helps enterprises automate document workflow via easy to use APIs. It converts unstructured documents such as bank statements & paystubs to...
Read More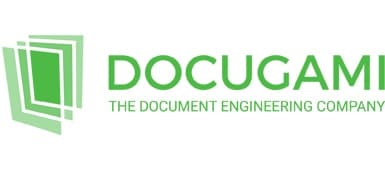 Docugami
Docugami is a Seattle-area document engineering company that transforms how businesses create and execute critical business agreements. Applying breakthrough artificial intelligence to...
Read More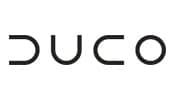 Duco Technology Limited
Duco's mission is to make managing data easy. Financial services firms rely on us to reduce costs and dramatically improve efficiency in reconciliation and other data integrity...
Read More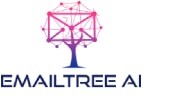 We Feed Robots! TM Intelligent email management solution based on NLP/NLU, ML, RPA. Using different techniques of AI, EmailTree AI comes as an end-to-end solution ...
Read More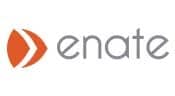 The future of work is humans and robots working together. Enate's service orchestration platform orchestrates work across the human, robot or hybrid workforce, so you get the ...
Read More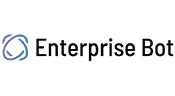 Enterprise Bot GmbH
Enterprise Bot provides cost-effective Conversational AI applications across chat, email, and voice to transform CX for enterprises globally. We help enterprises across all industries to scale up...
Read More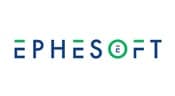 Ephesoft Inc.
Ephesoft, Inc. develops technology that makes meaning out of unstructured data for decision-makers worldwide. Using supervised machine learning and a focus on efficiency...
Read More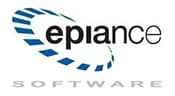 Epiance Software Pvt. Ltd.
Epiance is the leading provider of enterprise software that helps companies manage their IT driven business process transformations successfully. Our products deliver...
Read More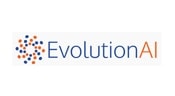 Evolution AI was formed with a single mission: to produce the most accurate machine reading platform on the market. We believe we've made it. Our platform reads like...
Read More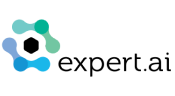 Expert.ai (EXAI:IM) is a leading company in AI-based natural language software. Organizations in insurance, banking and finance, publishing, media and defense all rely on expert.ai...
Read More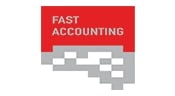 FAST ACCOUNTING Co., Ltd.
FAST ACCOUNTING is a startup headquartered in Japan, dedicated to providing Enterprise Automation Solutions for accounting fields. With Deep Learning powered technology...
Read More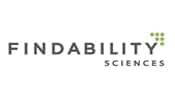 Findability Sciences Inc. is a big data, cognitive sciences, and artificial intelligence technology company, headquartered in the Boston area. Findability Sciences is the creator...
Read More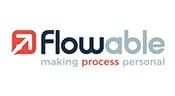 Flowable is an award-winning intelligent automation platform for business processes and case management solutions that connect companies with their customers, colleagues and ...
Read More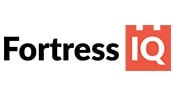 FortressIQ delivers data-driven digital transformation. Our AI, a combination of imitation learning and computer vision, learns a detailed representation of your business through...
Read More

Foundation AI is an Artificial Intelligence Solutions Provider. We help organizations process, manage, and leverage their unstructured data to automate labor-intensive tasks...
Read More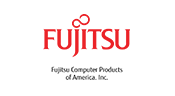 Fujitsu Computer Products of America, Inc. (FCPA) is the established leader in the document imaging industry, delivering innovative solutions that enable users to solve critical...
Read More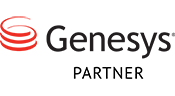 Every year, Genesys® delivers more than 70 billion remarkable customer experiences for organizations in over 100 countries. Through the power of the cloud and AI, our technology connects every...
Read More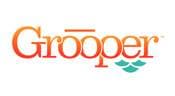 Grooper
Grooper empowers rapid innovation for organizations processing and integrating large quantities of difficult data. Created by a team of courageous developers frustrated by limitations...
Read More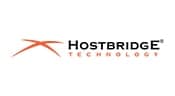 HostBridge
HostBridge offers software that runs on the IBM mainframe and enables RPA scripts to efficiently interact with terminal-oriented apps. When using HostBridge, Automation Anywhere...
Read More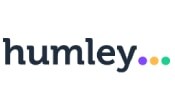 Humley Limited
Humley is a leading UK based provider of Conversational AI. Founded in 2017, Humley provides a platform for rapidly deploying conversational interfaces for enterprise ...
Read More

HyperScience
HyperScience automates document processing for global financial services, insurance, healthcare and government organizations. Our proprietary, on-premise machine learning...
Read More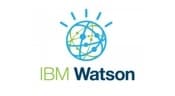 IBM Watson
Put Watson to work. Watson gives your business distinct advantages. Beyond optimizing the tasks you already do, AI enables new ways of doing business. Here are six powerful...
Read More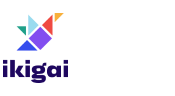 Ikigai Labs
Ikigai is an operational BI platform, powered by no-code AI. Built upon cutting-edge MIT research on AI and machine learning, Ikigai is uniquely positioned to help operational teams...
Read More


Indico
Indico is the leading provider of Intelligent Process Automation (IPA) solutions. We help organizations turn process into profit by enabling them to automate manual, labor-intensive...
Read More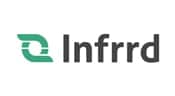 Infrrd Inc
San Jose, CA, based Infrrd Inc is a leading Machine Intelligence partner to Banking, Financial Services and Insurance industries across the globe. Infrrd's focus is on providing AI...
Read More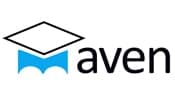 Insorce Operational Optimizers Pvt. Ltd.
Insorce synchronises diverse strategy levers into comprehensive, forward looking operational design to meet cost, client and compliance goals simultaneously. Maven, our augmented...
Read More


Jitterbit Inc
Jitterbit Enterprise Platform as a Service (iPaaS) offering is a leading cloud-based API integration platform that enables customers to integrate any combination ...
Read More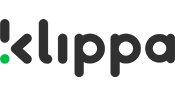 Klippa App BV
Klippa is a digitization and automation company from the Netherlands. We build and maintain smart document processing systems for more than 1,000 customers from all over...
Read More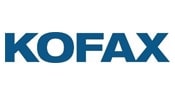 Kofax Inc.
Kofax software enables organizations to Work Like Tomorrow—today. Our Intelligent Automation software platform helps organizations transform information-intensive...
Read More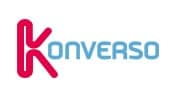 Konverso SAS
Konverso is a leader in Conversational AI Platform. Our platform has been recognized by Industry Analysts such as Everest Group in their 2019 report. Konverso's enterprise-grade...
Read More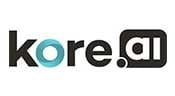 Kore.ai provides an enterprise-grade, end-to-end conversational AI platform that can be deployed on-premise or on cloud that supports the compelling need to quickly ...
Read More


KTern is the SAP Digital Transformation as a Service (#DXaaS) Automation Platform built for the SAP Community to help them automate and govern their SAP Digital Transformation ...
Read More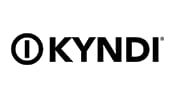 Kyndi provides leading artificial intelligence software that helps you answer your hardest questions. Kyndi's AI can analyze all of your longform text in a faster, smarter and more...
Read More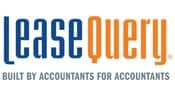 LeaseQuery's cloud-based, CPA-approved lease accounting solution removes the complexity of transitioning under the new domestic, international, and governmental lease accounting sta...
Read More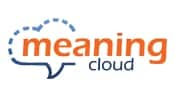 MeaningCloud LLC
MeaningCloud provides Text Analytics (Natural Language Processing, NLP) solutions able to extract accurate insights from any information source. We work in health,...
Read More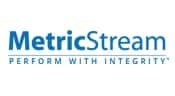 MetricStream Inc.
MetricStream is the independent market leader in enterprise cloud applications for governance, risk, compliance (GRC), and quality management. MetricStream apps and software...
Read More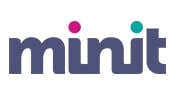 Minit Process Mining helps global businesses to create Process Excellence Heroes throughout the entire organization by enabling transparency and...
Read More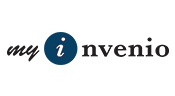 Nowadays companies need a solution that allows to react quickly to rapidly changing market. myInvenio is an Operational Intelligence and Digital Transformation solution that offers...
Read More

Naver Corporation, Ltd.
NAVER Co., Ltd. is South Korea's largest web search engine, as well as a global ICT brand that provides services including LINE messenger, currently with over 200 million...
Read More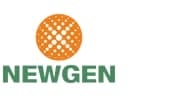 Newgen Software
Newgen Software is a global provider of low code digital automation platform with a footprint in 66 countries with large, mission-critical solutions deployed at banks, governments...
Read More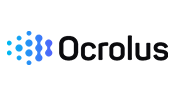 Headquartered in NYC, Ocrolus is an intelligent automation platform that analyzes financial documents with over 99% accuracy. By eliminating manual reviews, Ocrolus empowers...
Read More

OneCloud
OneCloud is a modern iPaaS technology built for the business user that provides intuitive integration, data transformation, and automation for a wide range of Performance...
Read More


One Identity
One Identity is a proven leader in providing privileged access management, a vital security component in protecting your systems and data – on-prem, cloud or hybrid and throughout...
Read More


OpsVeda/h5>
OpsVeda is an enterprise software company on a mission to make customer operations immensely agile and profitable, through operational intelligence and AI-powered automation...
Read More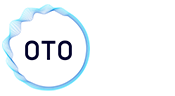 OTO Systems Inc.
OTO allows call centers 100% visibility of what is said during customer calls within 20 hours. Complement your NPS scoring with in-call intonation analytics....
Read More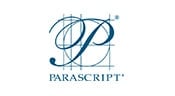 Parascript, LLC
Parascript supplies the digital workforce with document automation solutions focused on transactions, information governance, fraud prevention and business processes...
Read More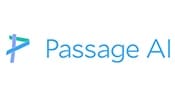 Passage AI Inc.
Passage AI's NLU/NLP AI-powered conversational platform enables businesses to intelligently automate experiences throughout the customer journey in over 150+ languages...
Read More


Talk with NLP engine to let your system work effectually. Persona AI is a leading company with original technology of interactive AI that can be applied to various industries. ...
Read More

Pixie Brix, LLC
PixieBrix is a low-code browser extension builder. PixieBrix lets you customize websites and SaaS applications to fit the way you work, even sites you didn't develop....
Read More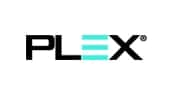 Plex
Plex Systems, Inc.® delivers industry-leading ERP, MES, and Industrial IoT solutions to manufacturers across process and discrete industries. Plex pioneered cloud...
Read More


Pliant.io, Inc.
Modern business requires a fundamental shift in the way IT organizations deploy and manage technology. The rapid change and complexity of today's infrastructure demands solutions...
Read More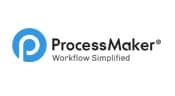 ProcessMaker is a low-code BPM platform that makes it easy to rapidly design and deploy solutions to complex problems, integrate and extend legacy systems, and improve...
Read More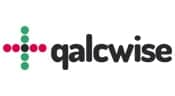 How do you manage data entry for your Robots? Do you need to include human approval workflows? With No-code whatsoever! Check out Qalcwise. Qalcwise is a leading...
Read More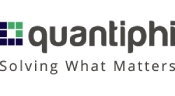 Quantiphi is an award-winning AI-first digital engineering company driven by the desire to solve transformational problems at the heart of the business. We are passionate about our customers...
Read More

Bulletproof AI s.r.o.
We constantly monitor the protected system. This includes the analysis of inputs and outputs, as well as the verification of the system's security and robustness against various types of frauds...
Read More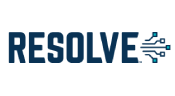 Resolve helps enterprise IT teams achieve agile, autonomous operations with an industry-leading intelligent automation platform that powers more than a million automations every day ...
Read More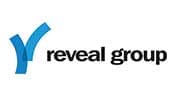 Reveal Group are Intelligent Automation specialists, having worked with leading RPA technologies since 2014. We have implemented RPA for hundreds of clients in over 30 industries...
Read More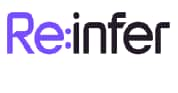 Re:infer is a communications intelligence platform that uses state-of-the-art machine learning technology to help businesses cut costs and drive revenue. We use natural...
Read More

SailPoint is the leading provider of enterprise identity governance solutions. We empower our customers to efficiently and securely govern the digital identities of employees,....
Read More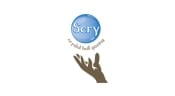 Scry Analytics
Scry Analytics' mission is to build AI-based enterprise apps that augment automated real-time data analysis with built-in domain expertise. These innovative apps use more than 130 proprietary...
Read More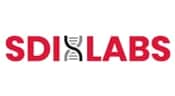 SDI Labs
SDI's mission is to modernize the lab testing utilizing data driven diagnostics methodology to develop biomarkers that provide early detection of diseases and disorders that are difficult to...
Read More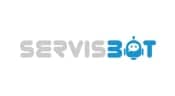 ServisBOT Limited
The ServisBOT Conversational AI Platform provides a suite of tools and services that enable businesses to easily build smart chatbots and natural language solutions, improving inbound...
Read More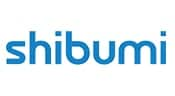 Scale RPA from pilot to an enterprise program with Shibumi. Manage automation opportunities from identification to value realization in single....
Read More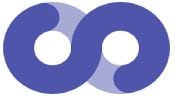 Sidekick Software's clever automated tools, like Runthru and RPAready, are built for conformance and standardisation within enterprise and organisational settings. Clever functionality,...
Read More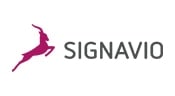 Signavio GmbH
Signavio is the next generation of Business Process Management (BPM) trusted by over 1,000 companies worldwide. Signavio Business Transformation Suite is a modern solution designed to...
Read More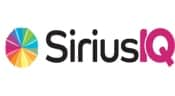 SiriusIQ
With its exception-driven, decoupled microservice architecture, SiriusIQ Digital Labor Automation (DLA) provides the only pure Azure Cloud DataOps platform that unifies ...
Read More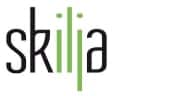 Skilja GmbH
Skilja means "to understand". Understand in the meaning of Distinguish. We at Skilja help our customers to understand relevant information and distinguish them from unimportant...
Read More


Skopiq
"Skopiq Vision" from Skopiq Inc is a lightweight, a cost effective, SaaS platform, with in-built AI and ML algorithms, that auto-discovers and recommends the right processes...
Read More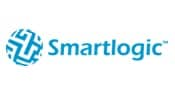 What if you could turn information assets into knowledge that prevents revenue leakage, minimizes risk and accelerates growth? Smartlogic's Semantic AI platform...
Read More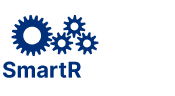 SmartRPA is a software company highly specialized in driving smart and lean intelligent automation (IA) operations and development by delivering unique technological...
Read More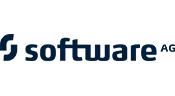 We proudly look back on 50 years of continuous innovation as Software AG. We do it on our own terms, actively promoting independence and interoperability with software from...
Read More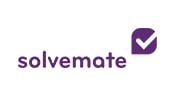 Solvemate is a specialized SaaS platform for automating customer service with chatbots. Solvemate empowers your customers with self-service support and near-instantaneous...
Read More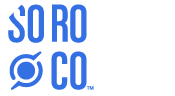 Soroco is on a mission to discover how the world works to help teams be their best. To do this, we are evangelizing and commercializing the work graph, which is a structured view...
Read More

StereoLOGIC offers the world's quickest Process Mining and Diagnostics solution. StereoLOGIC provides automatic non-intrusive monitoring of employee operations...
Read More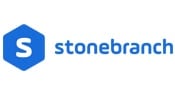 Stonebranch builds dynamic IT automation solutions that transform business IT environments from simple IT task automation into sophisticated, real-time business...
Read More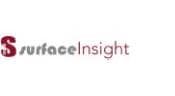 SurfaceInsight is a technology company developing cutting-edge digital automation solutions. SurfaceInsight's Process Discovery product, SurfaceAI, makes it easy...
Read More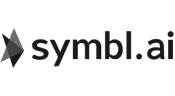 Symbl.ai is a Conversation Intelligence (CI) platform for building applications capable of understanding natural human conversations at scale. Our comprehensive...
Read More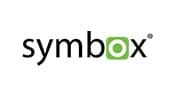 Symbox is a global digital automation software company, delivering rapid process automation to blue chip clients across the world. Bringing together low-code BPM,...
Read More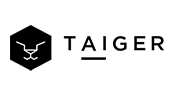 TAIGER specialises in Knowledge Work Automation™ solutions. Headquartered in Singapore, TAIGER has a global scope, with offices in Spain, Hong Kong, Vietnam and...
Read More

Targa is the first AI-driven 'Workplace Singularity Platform' that eliminates the use of today's fragmented resources to manage the business process.To accomplish this, Targa leverages the hybrid...
Read More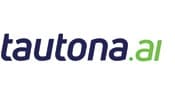 Tautona.AI is a leading intelligent automation company i.e. we automate judgment-based tasks once reserved for humans. Our vision is to redesign the traditional workplace and empower people by using robotics...
Read More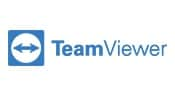 As a leading global remote connectivity platform, TeamViewer empowers users to connect anyone, anything, anywhere, anytime. The company offers secure remote access...
Read More

Thycotic is the leading provider of cloud-ready privilege management solutions. Thycotic's security tools empower over 10,000 organizations, from small businesses to the Fortune 500...
Read More


AI Powered Automation Orchestration. Our multi-vendor, multi-technology platform enables you to manage the complete automation lifecycle from start to finish. Turbotic is a leading...
Read More

UBIX
UBIX offers a cognitive, AI-on-Demand platform that empowers users of all skill levels to develop and deploy open-source, big, fast data architecture and data science pipelines faster...
Read More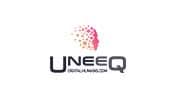 UneeQ Limited
Using digital humans, every brand can achieve the impossible. Powered by AI, UneeQ's intelligent digital human platform supercharges your brand's ability to create, real-time interaction...
Read More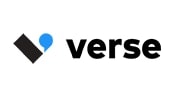 Verse
Verse helps businesses engage, qualify and nurture their prospects through authentic conversations powered by real people and powerful tech. We blend technology with our highly skilled...
Read More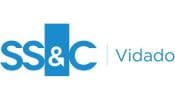 Vidado
Vidado uses AI to extract handwriting and low-quality machine print from paper more accurately than OCR, human data-entry, and competitors. Vidado's unique differentiator is its propri...
Read More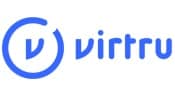 Virtru
At Virtru, we empower organizations to easily unlock the power of data while maintaining control, everywhere it's stored and shared. Creators of TDF (Trusted Data Format), the open...
Read More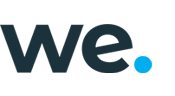 We Build Bots Ltd.
We Build Bots creates award winning AI powered automation software. We leverage chatbots, voice and conversation analytics to drive efficiencies across customer...
Read More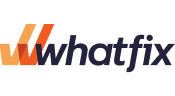 Whatfix
Whatfix is a Digital Adoption Solution that disrupts Application Training, Learning, and Support content by providing contextual, interactive, real-time, and autonomous user guidance...
Read More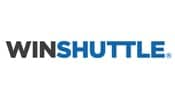 Winshuttle LLC
Winshuttle software empowers business teams to make an impact through solutions that make it quick and easy to exchange data with SAP using Excel, streamline SAP busi...
Read More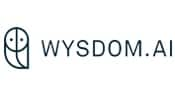 Wysdom.AI
Wysdom.AI is the industry leader in Conversational AI as a Service. Since 2012, Wysdom has been delivering fully optimized conversational AI solutions to enterprise clients...
Read More


Yellow.ai is the World's Leading Conversational CX Platform, recognized by Gartner & G2 crowd for bringing the best of AI and Human Intelligence together by Gartner...
Read More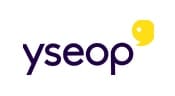 YSEOP is an international company specializing in artificial intelligence and a pioneer in natural language text generation (NLG) technology. Its Natural Language Generation (NLG)...
Read More

Zanran's AI technology enables the automated and template-less acquisition of content from unstructured documents - 'dark data'.Unstructured documents are PDF or image files...
Read More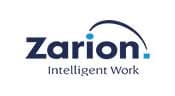 Zarion is a global leader in Intelligent Work, helping enterprises to drive improved business performance by leveraging Intelligence to get the right work to the right person...
Read More
PARTNER WITH THE LEADING RPA TECHNOLOGY
Technology Alliance Program (TAP)
Technology partnerships are an essential part of Automation Anywhere's long-term growth strategy. The Technology Alliance Program (TAP) is designed to enable market leading technology companies with the business and technical resources to build bots, plugins, and extensions to Automation Anywhere product offerings.
Solve Enterprise Business Problems
Enterprise customers require integrated solutions that work out-of-the-box within their existing IT environment with minimal disruption to their existing business processes. These products must be fully integrated and accessible to help companies solve critical business problems and fill business needs through cloud and on-premise solutions.
The technology partner ecosystem provides customers with a broad selection of best-of-breed, complementary software products and services that they can use to upgrade existing IT environments and enhance business process automation initiatives.
YOUR GATEWAY TO NEW CUSTOMERS
The Automation Anywhere Technology Alliance Program provides partners with:
Brand Awareness
Additional sales channel
Revenue growth opportunities
Access to global markets
Technology market validation
Market presence in vertical industries
Software companies that are interested in building bots, plugins or extensions can leverage
Automation Anywhere's Technology Alliance Program to:
Build, market and promote bots, plugins, and extensions
Educate and enable personnel
Support end-user customers
WHAT IS THE AUTOMATION ANYWHERE TECHNOLOGY ALLIANCE PROGRAM?
Simple, 2-tier program structure
Free Community Edition platform license
Mutual business value
Global support
Business and technical program benefits
Referral program
Technical enablement
Website listing – Logo/Profile
Global and regional event sponsorships (subject to availability)
TECHNOLOGY ALLIANCE PROGRAM DETAILS
COMMUNITY TIER BENEFITS
Community Edition License
Referral Program
Free online Automation Anywhere University (AAU)
Free Advanced RPA Professional certificate (prerequisites)
Partner technical support team
Rights to market bots, plugins, and extensions on the Bot Store
Partner Portal – Sales/Marketing/Technical Collateral
Automation Anywhere logo
Event Sponsorships (subject to availability)
Press Release (from partner only)
Partner Logo/Profile on Automation Anywhere website
ELITE TIER BENEFITS
All benefits of Community tier
Go-to-market plan
Account planning/mapping
Beta program
TAP Technical Support Team
Joint case study
Annual product roadmap review
Joint press release
TECHNOLOGY ALLIANCE PROGRAM REQUIREMENTS
COMMUNITY TIER REQUIREMENTS
Development resources to build, maintain, and support bots, plugins, and extensions on current Automation Anywhere versions
Marketing resources to promote partnership, products, bots, plugins and extensions
>20 customers in production
24x7 customer support
Pre- and post-sale support by region
Localized product offerings
90-day window to upload bots, plugins or extensions to Automation Anywhere Bot Store
ELITE TIER ADDITIONAL REQUIREMENTS
$1M in end-user license fees associated with partner referrals
>5 mutual customer accounts
>2 mutual partners
>2 Advanced certified developers in-house
Master certified developer in-house
180-day window to upload bots, plugins or extensions to Automation Anywhere Bot Store
"Train-the-trainer" overlay resource
Solution Architect overlay resource
Center of Excellence
Proof of Concept
Demo support
Are you an existing user?