Infographic
Compare Process Discovery to Process Mining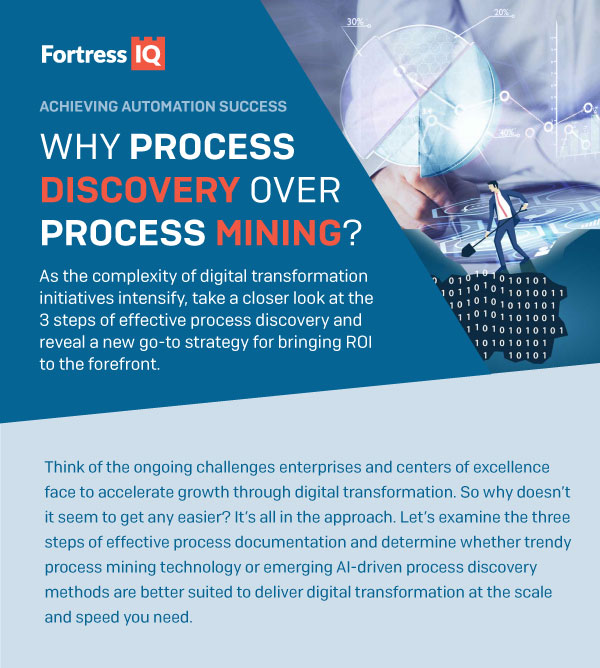 As the complexity of digital transformation initiatives intensify, take a closer look at the 3 steps of effective process discovery and reveal a new go-to strategy for bringing ROI to the forefront.
Download the infographic now to see why process discovery has overtaken process mining as the go-to tactic for enterprises seeking large-scale digital transformation.
Which Strategy Should You Focus On?
Understanding your process at a high level
Understanding bottlenecks/flows in current process
Uncovering next-level data required to proceed with transformation initiatives
Learning more about Process Mining vs. Process Discovery, download the infographic now!