Solution Brief
Learn to Decode Work with FortressIQ Academy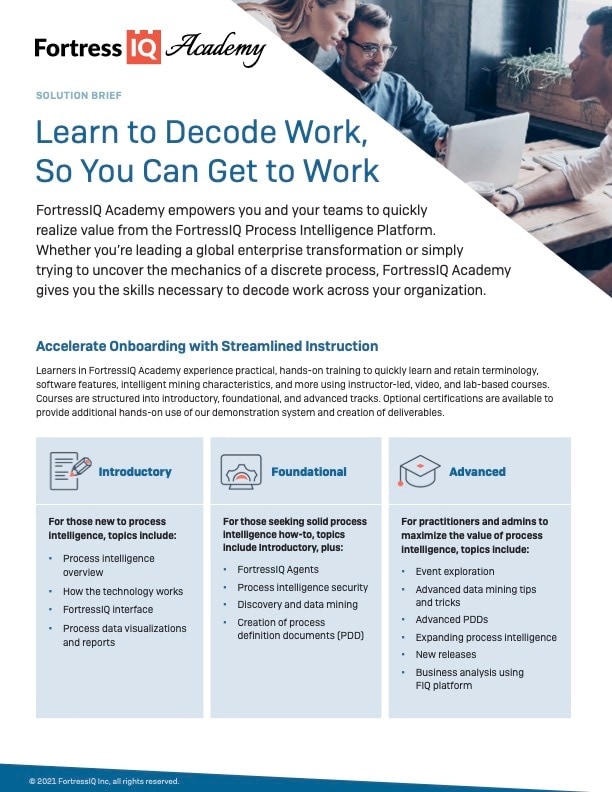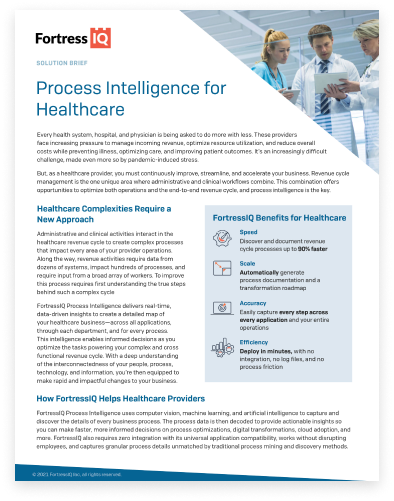 Process Discovery Academy gives you the skills to understand and act on accurate, automated process discovery in just a short time, so you can decode your process and get to work transforming your enterprise for the better. With faster insights, no operational impact, and constant monitoring, FortressIQ helps you understand today so you can plan for tomorrow.
Every journey begins with a first step, and your first step is FortressIQ Academy.
Accelerate Onboarding with Streamlined Instruction

Introductory
For those new to process intelligence

Foundational
For those seeking solid process intelligence how-to

Advanced
For practitioners and admins to maximize the value of process intelligence
Process Discovery Academy empowers you and your teams to quickly realize value from the FortressIQ Process Intelligence Platform. Learn more in our Solution Brief!