Blog
How to Scale with Low-Code and No-Code Platforms
February 10, 2023
3 Minute Read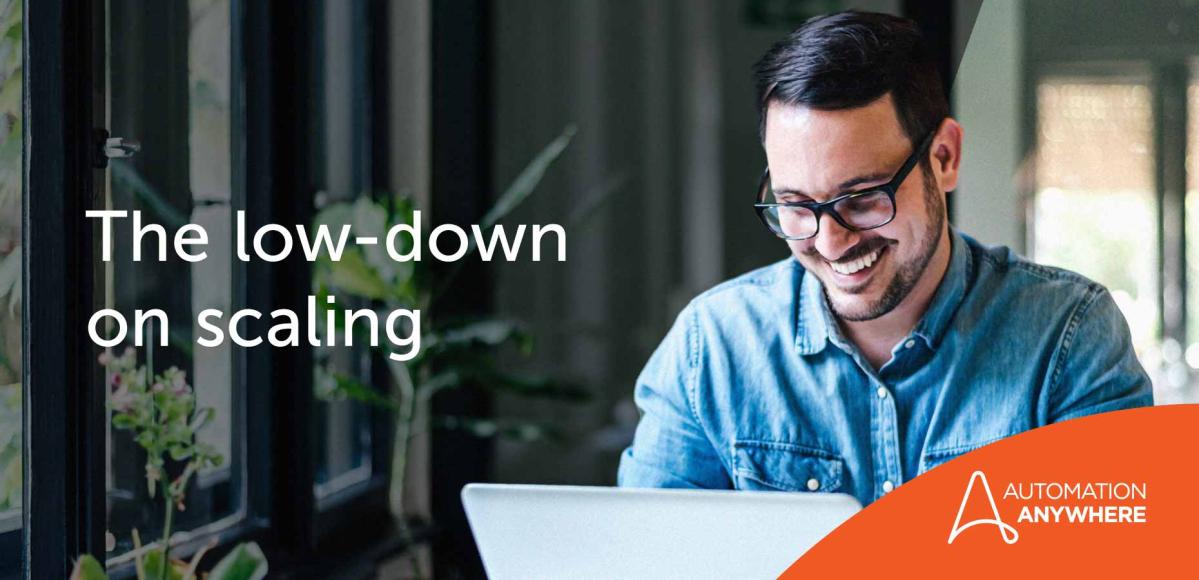 Low-code and no-code platforms are the future. Compared to traditional application development that relies on coding languages, these game-changing technologies can reduce the time spent building custom applications by up to 90%. Companies that invested in them also earned an ROI of 509% after five years of use.  
By 2023, 70% of new business applications will utilize the technologies to improve operational efficiency and empower their human workforce. Yet, the primary concern is whether they can handle large-scale projects. The solution is to find the right platform, support, and strategy.
If you're one of the enterprises turning to low-code and no-code platforms as your needs for custom applications grow, continue reading to explore how you can use them to scale your operations and meet current and future demand.
Leveraging low-code and no-code platforms to scale
1. Define the governance model
Building a well-defined governance operating model requires ethics, integrity, accountability, and a code of conduct for all stakeholders, ensuring each developed application adheres to company standards and best practices. This way, you can prevent duplicate efforts or silos when multiple teams work on similar projects.
2. Train your citizen developers
The success of your platform will heavily depend on the citizen developers using it. Provide adequate training to build high-quality applications that meet the needs of the business—consider offering courses on how to use the platform, best practices for application development, and company standards.
3. Have a clear plan for growth
As your usage of a low-code or no-code platform grows, you need to have a clear plan for scalability. Start by understanding how many applications you can realistically build and deploy. Develop a strategy for managing and maintaining them over time, and ensure that your IT infrastructure can support the increased demand.
4. Consider using robotic process automation
RPA can automate many tedious and time-consuming tasks such as data entry, testing, and other parts of the application development process. It frees up your citizen developers to focus on more strategic tasks. For example, RPA can automatically populate fields in a low-code or no-code platform so that developers can spend less time on the task and focus more on creating the actual application.
5. Invest in the right tools and resources
Identify the hardware and software resources you need to support the increased demand for your low-code or no-code platform. It might include additional servers, storage, and networking capacity.
You will also need tools to manage and monitor your applications. Consider using an application performance monitoring tool to help you find and resolve any issues that might arise.
Unique opportunity to scale
No-code and low-code platforms offer businesses the capability to scale quickly without sacrificing quality or creativity. With the right approach, you can use these technologies to meet even greater demands.
About Automation Anywhere Staff