Blog
The Growth of Software Bots in Healthcare
July 21, 2021
4 Minute Read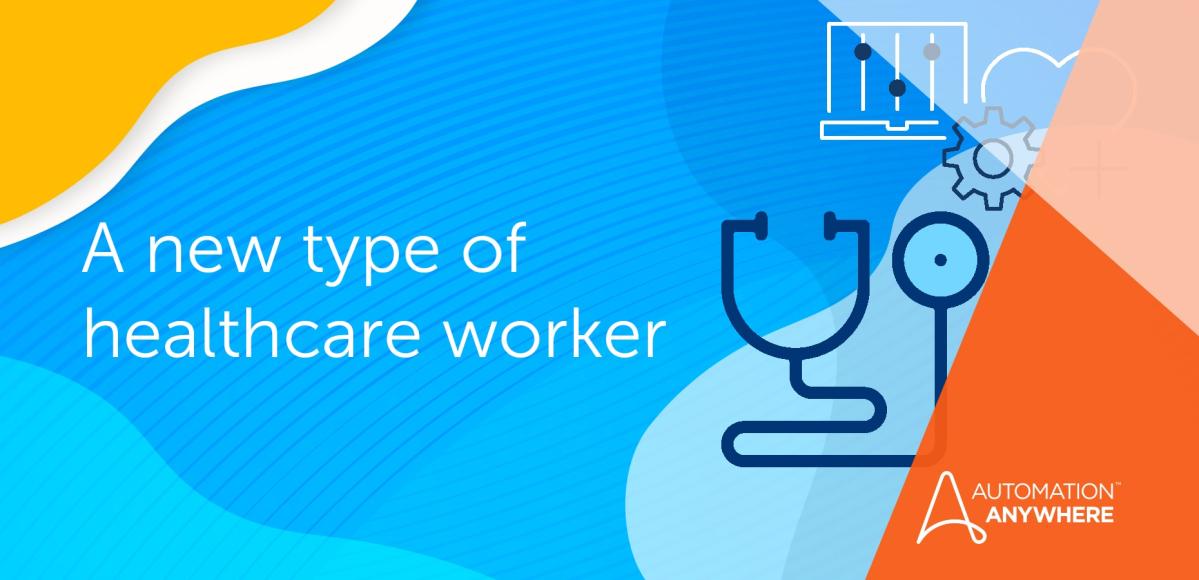 In the face of post-pandemic recovery, healthcare organizations need to clear a significant backlog of care and paperwork and do so within tight financial constraints. Intelligent automation, combining Robotic Process Automation (RPA) and artificial intelligence (AI), offers a solution to that challenge.
Intelligent automation software bots can operate as a fourth type of worker, operating in harmony with the other three, permanent, pooled, and interim staff. They can support the delivery of core objectives and free up staff to focus on more value-added activity.
A growing number of healthcare organizations are augmenting staff with "fourth workers" to deliver effective service transformation. As more healthcare organizations can quantify and socialize their success with intelligent automation, some organizations, particularly in the United Kingdom (UK), are forming national strategies around the deployment of bots. This will help the healthcare organizations accelerate benefits realization through the sharing of best practices and reusability at scale.
Organizations can start small, see a fast return on investment, and plot their journey over one to two years with a high degree of confidence, based on the work that has already been completed by colleagues across other organizations.

New ways of working and delivering care
Healthcare organizations need to gear up to restore services after the pandemic. And that means hospital leaders must take steps to incorporate new ways of working for clinical and infrastructure support staff to ensure quality care.
Organizations can bring technology to bear, supporting staff with bots that can enhance people's skills and experience regardless of where they work. Bots that work directly with doctors can be incorporated into a hospital's operation. A bot can extract patient details from multiple systems and present that information to a doctor through a single computer screen. Doctors can work in a more innovative, collaborative way with other healthcare teams in real-time for the patient's benefit, even when staff members are remote workers.
A bot can accelerate and streamline historically manual processes, significantly reducing healthcare-related administrative time while helping to maintain a clinically safe process for all concerned. For example, one hospital faced a challenge of manual processes and systems maintenance that took away valuable patient time. By automating workflows with bots, the hospital has maximized time for patient care, saving 4,000 management hours annually.
Bots can save time and effort in other areas as well while helping ensure healthcare providers have access to the supplies and tools they need to provide quality care. Consider another hospital. When the pandemic hit, there was a rapid rise in patients at the hospital requiring oxygen support.
At the time, the process of monitoring levels in the hospital's oxygen tanks was done manually. The hospital wanted to free up staff members responsible for that task and ensure the hospital had constant and accurate readings that were readily available of the oxygen levels. The solution? The first-of-its-kind bot for 24/7 monitoring of crucial oxygen supply. In just over a month after the bot was deployed, an estimated 1,500 hours were given back to staff members so that they could focus on other important activities. And the data obtained from the bot was 100% accurate, eliminating any clinical risk.

Incorporating bots for the betterment of staff
Healthcare staff members have been under intense pressure since the pandemic began, with increasing workloads remaining a persistent concern. Bots can augment new and existing staff to deliver repeatable, predictable outcomes with a consistent level of service. By reducing the administrative burden on staff, organizations can increase efficiency, reduce cost, and drive down error rates. They can also provide a better level of care to staff, directly through wellness programs and indirectly by alleviating some of the exhaustingly long hours that have been required for too long.

Making hospitals more competitive
The pandemic also saw an unprecedented need to hire healthcare staff to deliver core services. As a result, healthcare companies are experiencing increased competition for highly skilled staff and the new generation of talent who want to work for the most innovative companies. This is creating a competitive advantage for those organizations that can adopt intelligent automation to transform the way they work, particularly if they can show how innovative technology is being used to deliver better outcomes for staff and patients.
Discover what intelligent automation can do for your patient and staff care.
Put Fourth Workers to Work.
About Russ Boreham