Blog
The CIO Role in Automation Transformation
February 17, 2020
5 Minute Read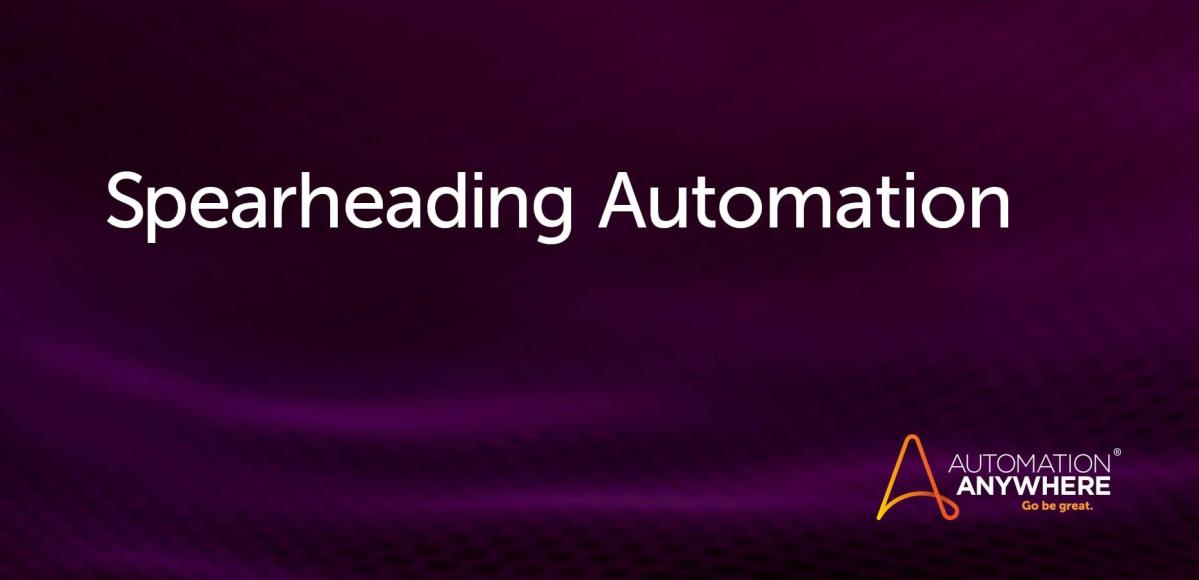 People have been asking me why I joined Automation Anywhere in the company's newly created role of chief information officer (CIO). This is my fifth role as the very first CIO of a company, so why Automation Anywhere?
I've spent a lot of time in years past exchanging ideas and feedback with fellow CIOs on a vast range of topics. Some refer to this as group therapy — others as productive roundtables. Take your pick, automation seems to always come up in conversation and, although it isn't the focus of discussion, it surely is part of any solution.
After meeting with Automation Anywhere executive leaders and the team, I came to the conclusion that what the company has been doing is probably going to be the most transformational technology that will impact any company in a way we probably haven't yet imagined. So I joined for five main reasons:
1. Being a mentor, telling the story
The objective of the first CIO is to help harness positive momentum and, as a coach or mentor, grow a team to work cohesively. It's also about being able to tell the story of using technology within the company.
These are things I'm passionate about. So, I'm able to bring lessons learned from previous roles into Automation Anywhere and, hopefully, accelerate decision-making in a way I probably wouldn't be able to do if I had inherited the role from somebody else.
Let me be clear: I've learned from a few failures and am hell-bent on making sure Automation Anywhere avoids some common mistakes when it comes to IT transformation.
2. Empowering people
I'm very focused on people development. Automation has the potential to make a huge impact on the workforce in ways we probably haven't predicted.  
The transformation of businesses has already taken a fast pace, driven by great compute power and services provided by cloud platforms. Now it's going to be about the data sets and use cases that are available to us and, fundamentally, the automation platforms we, as a company, have been able to build and make impactful for businesses.
There's very little that stands in our way to be able to automate when it comes to processes in companies. But mindsets need to change. Workers have accepted manual processes as part of their day. CIOs have also accepted some of these standards that are suboptimal, at best.
Take, for example, teams that are having issues, that have accepted a bad standard for how operations are run — error-prone, time-consuming manual processes that are not scalable. In that case, you have the opportunity to automate your operations intelligently using bots and Digital Workers. That can be a game changer for a company and a career.
3. Joining the conversation
At Automation Anywhere, we've built out a platform of Digital Workers that offers the ability to layer in multiple processes — not just a single process — across an enterprise. As such, it can accelerate and facilitate more workflows and free more workers for higher-level tasks.
Being part of a company that has that impact with its customers and for its partners in the long term is something that excites me. I wanted to join the conversation and be part of the transformation.
4. Being an automation evangelist for CIOs
Digital transformation through intelligent automation can help change the roles of IT and the CIO for the better, which brings me to the fourth reason I joined the company: to play my part in helping other CIOs across industries transform their workforce and value within their companies.
I think all my peers have had a huge pent-up demand for automation — not just in their own departments, but also in their companies at large. They want to be good partners to the executive teams. They want to grow their own IT functions, and they want to drive efficiency across their companies.
Unfortunately, some business leaders look at IT as being a function that could possibly be outsourced, making it difficult for the CIO and IT in general to be that good, strategic partner to the whole business.
5. Employing intelligent automation
Intelligent automation can help CIOs enhance their value. The key way to think about that is that it's paradigm shifting. And that's the opportunity.
Before, if automation was employed, it was achieved in a very fragmented way. IT teams were able to automate their own processes — very specific solutions native to a specific piece of the IT function. Now, they're able to lead the transformation of intelligent automation across the entire company. Democratizing is largely beneficial.
By employing intelligent automation, CIOs can be strategic partners in the executive suite, contributing to the bottom line in ways they've never been able to do before. It's always been difficult to justify return on investment. It's been difficult to talk about it in a way that's impactful and something that goes to board level.
Now, people in the human resources, finance, or IT function, or in sales operations — pretty much across the board — can say, "There are whole parts of my role that are automated. I'm able to do more with less. And, I'm able to do the things I wanted to do for years."
With intelligent automation, much more work is getting done. All of a sudden, companies are able to release more products in less time. They can compete because they have much faster access to data. They can make smarter, more informed decisions.
They're operating much better as a company. And that's being driven, coincidentally, by the CIO building in automation across the entire organization and evangelizing automation. That's what I hope to do as well by building a center of excellence for my team, company, customers, and partners.
Learn more about intelligent
automation.
About Yousuf Khan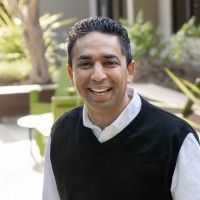 As chief information officer at Automation Anywhere, Yousuf Khan leads the IT team covering business applications, corporate infrastructure, and security. His more than 20 years of operating experience have all been in IT leadership and CIO roles at global companies.
Subscribe via Email
View All Posts
LinkedIn