Blog
Reimagining Operations to Make Your Business Future-Ready
July 18, 2022
6 Minute Read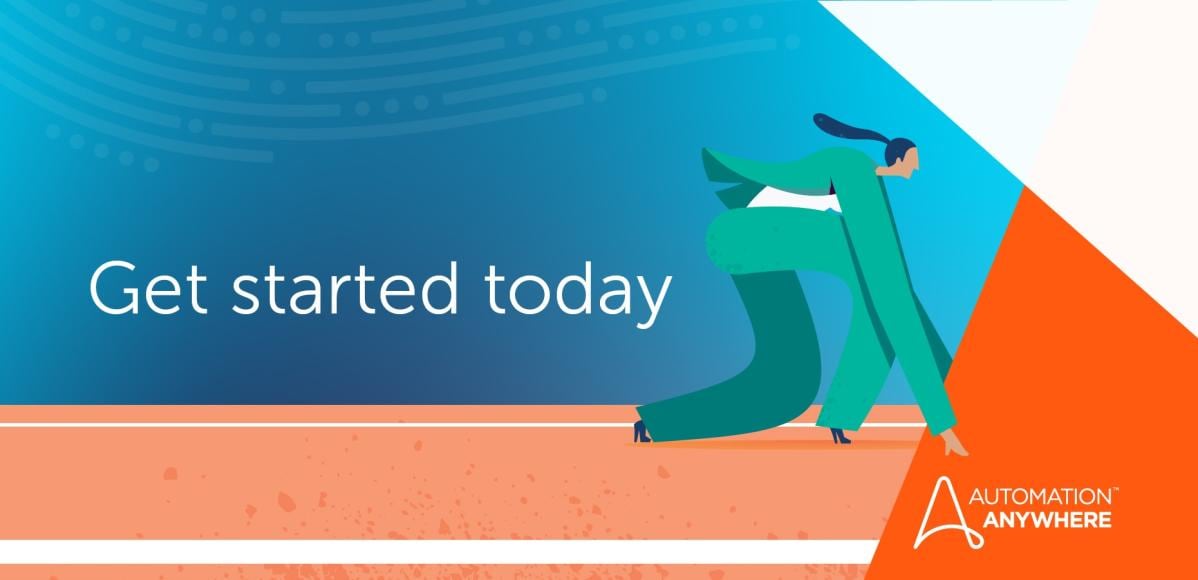 The world is changing, fast. Businesses need to act even faster not just to maintain pace but to outpace competitors. And while you can have some impact on the external market, your most direct path to change happens from inside your business. The more data you can put to use, the faster you can empower workers to make decisions and move forward. But how you keep those workers engaged is critical to your future success. Operational improvements are foundational to worker engagement and are where you need to be focusing today and tomorrow. 

Operations improvements drive business value 
Nearly every B2B article these days begins by mentioning inflation, the Great Resignation, geopolitical dislocation, the pandemic, and other forces far outside your control. What you can control, however, is how your business operates. You can continue to push digital transformation initiatives, streamline and optimize processes to improve efficiency and productivity, and elevate customer experiences to increase profitability and reduce churn. But one thing connects all of these efforts: your workforce. 
I led a session at Accenture's recent "Reimagined Operations: The value multiplier" event in London. The event's premise was that accelerated decisions, collaboration, and skills attainment all lead to the generation of greater business value. But what's required to give workers the luxury to focus on decisions, cooperation, and improving skills? They need more time. They need rote, tactical, routine work to be taken off their plates, freeing up time to think of better solutions, be more creative and innovative, and work together with customers and colleagues. 
In other words, they need operational maturity that's ahead of current needs. Not just keeping up with today's economic and competitive climate, but being ahead of the curve, competitors, and oncoming trends. Accenture calls this "future-ready operations," and it's well worth the effort. The firm found that future-ready organizations have 2.8-times higher profitability and 1.7-times higher efficiency than those at lower maturity levels. These organizations revel in a further boost of 1.5-times or greater in generated business value, innovation speed, and employee engagement and retention. 
So how do you improve and accelerate operations while facing labor shortages, supply chain issues, changing work environments, and shifting customer and worker expectations? By automating away the aforementioned rote, tactical, routine work with a digital workforce. In fact, the recent Automation Anywhere Automation Now & Next report found that 77% of respondents have made automation a priority in the next 12 months because they've achieved an average return on investment of 6.3X

Proven benefits of operational automation
Automation has become one of the critical foundational elements of this decade's digital transformation efforts. Those efforts are moving beyond cloud migrations and process digitization to focus on worker empowerment through data insights, process automation, and robust collaboration. Now, operationally mature organizations are continuing their transformations by:
Deploying Digital Workers to help teams scale through enhanced efficiency and productivity.
Optimizing and automating processes by seamlessly connecting data, solutions, and apps.
Ensuring automation speed and security via cloud-based platforms. 
These aren't just aspirational automation goals; they're hard facts. A large services company automated invoicing processes to save more than $2 million over three years. The increased productivity also enabled the company to scale with its current workforce, avoiding recruiting, hiring, and onboarding 6 new employees in a tight labor market. A multinational bank also used automation to save more than $1 million on a $200,000 automation project—a 400% ROI with additional savings in errors and avoided fines.
Those are serious operational gains based on targeted automation projects. But bigger gains are achievable as well. Take Stanley Black & Decker, which used automation as the key component of its plan to increase revenues from $14 billion to $22 billion in just 4 years. The company had a first-year automation savings goal of $800,000 with a stretch goal of $1 million. Instead, the company achieved $3.4 million in first-year savings on the backs of more than two-dozen bots processing over 1,500 financial journal entries each month. 
Results from the Automation Now & Next report show that companies are using automation to directly counter some of today's most pressing economic concerns:
94% say automation is helping address supply chain issues
61% strongly agree that automation has helped address staffing shortages.
70% say 30% of work can be automated.

Begin by understanding current processes
Similar automation gains are possible no matter your operational maturity level, but it all begins from the same point: understanding your current processes. A full discovery process, using process mining, process discovery, and process intelligence, will help you get to the bottom of what humans are actually doing to complete a process. Note the phrase "actually doing" as opposed to "what's in the process manuals." You need the operational truth to make real, sustainable operational improvements. Once you have it, you'll understand the gaps, workarounds, and shortcuts workers actually take but legacy, manual, and expensive process tracking methods may miss.
As you find automation opportunities, you'll want to benchmark your efforts. Accenture's "future-ready operations" maturity model works well here. Based on a survey of more than 1,100 C- and VP-level leaders in various countries and industries, the model helps you move up the maturity scale in a results-driven approach. The firm's research shows that those moving into the future-ready maturity level see profits increase by 5.8% and efficiency increase by 18.8%.
The Automation Now & Next report confirms such significant levels of business impact for those with mature, intelligent operations: top performers have achieved, on average, an 8.5X financial ROI and greater than 70% improvements in work effort (time savings), quality/accuracy, and productivity. 

Then start automating operations
Accenture quickly guides organizations in moving up the maturity scale. Automation is the first step toward achieving modern operations. Next, it's empowering workers. 
For automation, Accenture says that executives expect operations to be running end-to-end digitized processes in 2023 at a rate 5x that of today. That's just 6 months away. Organizations are looking to AI to drive the automation efforts to reach that scale so quickly.
For empowering workers, organizations with future-ready operations are using automation to augment human talent (instead of utilizing workers to enable automations). When your teams can work faster, with fewer errors, and with more confidence, they free up time to think creatively, collaboratively, and critically, leading to better decisions and more innovations. More than one-third of future-ready organizations already have this "agile workforce" running at scale. That's expected to rise well above two-thirds by 2024. 
 
Get ready for the future, today
Accenture's future-ready operations maturity model provides a helpful guide to benchmark your current operational improvement efforts and a road map for making fast, transformational improvements to your operations. But the best advice is to get started today. Waiting puts you further behind. And, moving forward with operational automation isn't the daunting, years-long, human-driven effort it once was. Today's modern, AI-enhanced intelligent automation solutions help you find, optimize, and automate processes in just weeks, from the front office to the back office, marketing to customer service, and everywhere in between. 
See How Intelligent Automation Will Change Your Work.
About Raj Mistry