Blog
4 Ways to Reimagine Processes While Automating
August 3, 2021
5 Minute Read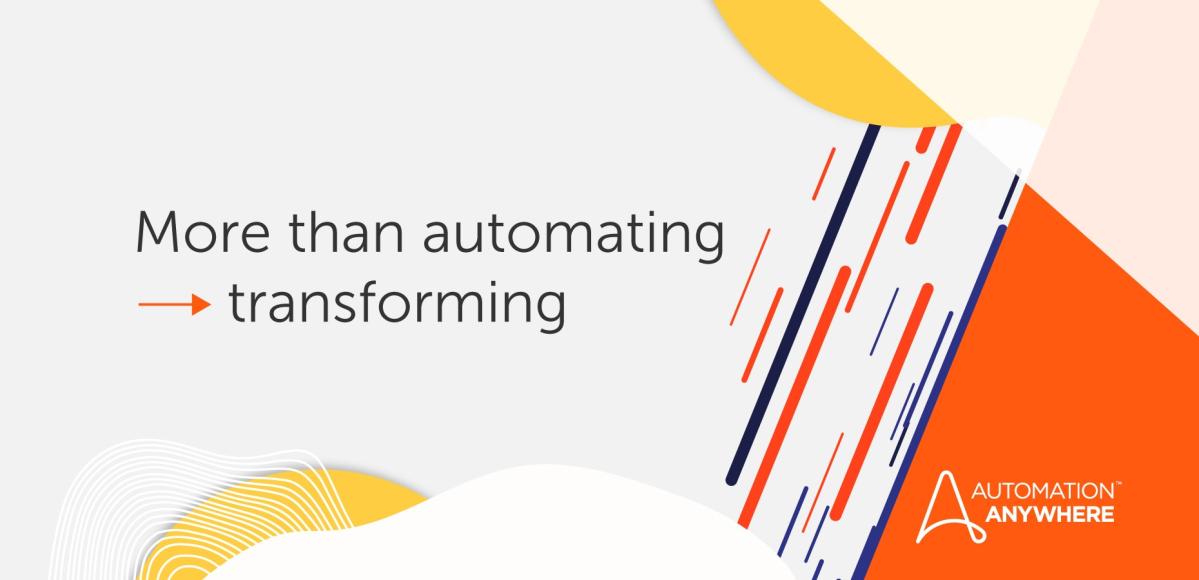 Robotic Process Automation (RPA) is not a question of taking a manual process and automating it, step by step—although that is what many businesses do. There should almost always be some transformation involved—changes that make the process more efficient, more robust, less error-prone.
Businesses themselves say they want this. According to one recent survey, almost six in 10 (59%) of organizations say that they will start deploying RPA within the next few years. They say that they want to achieve two goals in particular: streamline internal businesses processes (70%) and reduce errors (58%).
Of course, streamlining processes won't happen just because you create a software robot ("bot"). It takes some thinking—and some conscious action. Deloitte found that 40% of businesses discovered that nearly half (49 percent) of their processes being automated required some kind of change such as eliminating, simplifying, or standardizing.
In Automation Anywhere's experience, 65% of automation efforts are spent trying to understand the process before deploying RPA. Even so, approximately 80% of automation opportunities for a process have not been identified by the time the initial phase of a project is over.
In this blog, we'll talk about the four steps you should consider taking before automating a process so that you won't automate its non-efficient and non-productive aspects along with what's good about it.

Get the people who really know the process intimately involved
All too often, automation projects happen from the top down. A senior leader will decide to deploy RPA and will employ either internal or external process consultants to research the documentation (if there even is any) and hold interviews with process experts to determine workflows. Not only is this way of process discovery slow and expensive, but it's also distracting to business. But what about the employees who complete the processes, day in and day out? They might get a cursory interview or two, but unless they are intimately connected with the project, you won't necessarily hear about what is broken about the process, what is inefficient, and what it would take to make the process accomplish even more than it does today.

Involve multidisciplinary people from all departments the process touches
To get the returns they want from deploying RPA, businesses require collaboration between people with organizational, process, technology, data, and—especially—domain skills to define the future state. Skills of first-hand customer experience, digitization, analytics, and organizational design are all important, and these capabilities often exist in different departments.
By deploying multidisciplinary teams, especially those from, say, finance, as well as supply chain and legal, stakeholders, can challenge implicit and explicit beliefs about a process, with the goal of identifying new ways of working that will be more efficient and deliver more value. This is because when left unchallenged, traditional ways of thinking tend to shape strategies, holding organizations back from truly innovating and reimagining their future offering and customer experiences. According to McKinsey, almost half (49%) of companies that successfully automated processes did so by doing a cross-organizational collaboration.

Make sure every process somehow improves the customer experience
Businesses, especially with regard to back-office processes such as invoice processing or supply chain optimization often lose track of the fact that the eyes of every employee ought to be on customers. Always. When attempting to redefine a process to deliver the best outcome for an automation project, it is essential to understand what value will accrue to the customer.
The best way to think about the customer is to trace the customer journey through the enterprise. With some processes such as front-office ones, including customer support, it's easy to follow the journey. By automating the onboarding of a new online customer, for example, it's easy to see how streamlining the process benefits the customer. It can be a little more difficult with, say, invoice processing. How does that benefit the customer? Well, you could argue that a very efficient (and error-free) processing of invoices could lead to better cash flow, which creates a stronger, more resilient company capable of investing more in its own operations and infrastructure.
Organizations can benefit from looking at critical processes and taking a systematic approach to figuring out how they ultimately affected the customer experience.

Use a process discovery tool
Automatic process discovery is a recent technology that can help map out and improve manual processes. Process discovery solutions record the interactions that business users have with various systems, including enterprise applications (ERP, CRM, ECM, and others.), personal productivity applications (Microsoft Excel, Outlook) as well as terminals and virtual environments such as Citrix or VMware.
Working automatically without distracting the business users, process discovery tools record all the keystrokes and mouse movements across multiple applications. Then, they analyze and identify how best to automate a process.
Some process discovery tools, such as Automation Anywhere's Process Discovery, go a step further, automatically analyzing and consolidating multiple workflow recordings from different business users to come up with the documented process to automate.

Simplifying and streaming
RPA can be used to automate manual processes as-is. But why would you do that? If the goal is to go behind basic labor savings to improve the actual process, then organizations need to understand their business processes inside and out. Otherwise, they may get modest savings, but in most cases, they'll miss opportunities to improve process outcomes, reduce errors, and enhance efficiency.
Existing business processes are often overly complex and frequently involve the codification of business rules that haven't been looked at in years and don't fit with the current operational or competitive situation of the business. Simplifying and streamlining them should be a top priority for any new RPA.


Discover the Benefits Now.
About Semyon Sergunin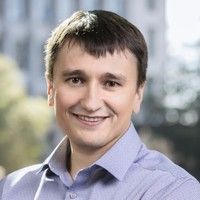 With a background in software development, B2B marketing, and sales, Semyon Sergunin has worked in automation technology for more than 15 years. He drives the global adoption of intelligent automation solutions, including IQ Bot and Discovery Bot.
Subscribe via Email
View All Posts
LinkedIn