Blog
5 RPA Trends to Watch in the Federal Government
September 24, 2021
7 Minute Read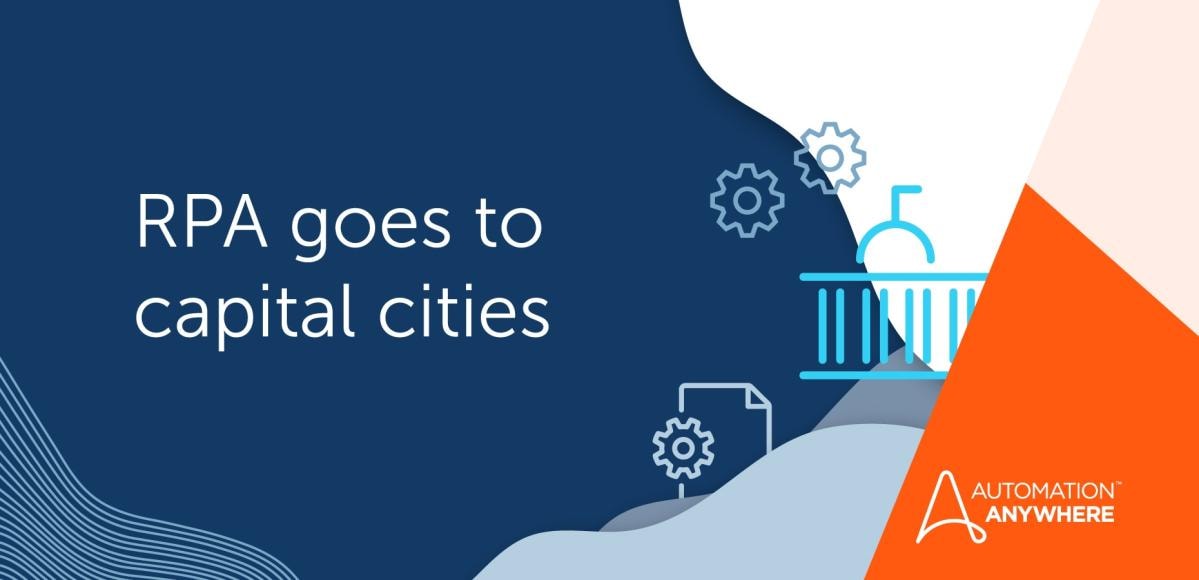 Robotic Process Automation (RPA) is already entrenched in the federal government and continues to grow in importance. Organizations are using a variety of RPA solutions, from basic, rule-based technology for simple tasks to advanced RPA. The latter form combines machine learning and artificial intelligence, which can include the analysis capabilities of automatic process discovery and process analytics as well as cognitive technologies such as computer vision, natural language processing, and fuzzy logic to offer what is known as intelligent RPA or intelligent automation (IA) for higher-level work.
The Federal RPA Community of Practice (CoP) summed it up concisely in the recent State of Federal RPA report: "Nearly two years after the first Robotic Process Automation (RPA) application was deployed in the federal government, RPA has become a widespread process automation tool." The report found that overall RPA program maturity increased significantly (70%) in fiscal 2020 and that agencies are experiencing strong demand for automation solutions from their employees and constituents..
According to the report, between 2019 and 2020, the number of RPA projects deployed at federal agencies increased from 219 to 460, a 110% gain. And the benefits are even more impressive. In 2020, in aggregate, RPA saved 848,336 annualized hours—a nearly 200% leap from 2019. And average hours of additional capacity rose from 1,335 to 1,708 hours per initiative.
In the time of the pandemic, one of the key benefits of RPA has been the opportunity to rebuild public trust. Citizens expect to be able to access information instantly. When that's not possible, as in situations with private businesses, they feel let down and unable to trust they can get what they need. It's difficult for public services to keep up with modern expectations from a public that's used to mobile apps and instant private services. By adopting RPA, government organizations can keep pace with private sector companies, giving citizens timely access to the information they demand. Ultimately, this will help establish government as a trusted agent with modern capabilities.
Government organizations can achieve this benefit by using intelligent automation to save time and money while delivering real benefits to the citizens they serve. Here are five new trends to look for in the power of RPA in the federal government.

Democratization of bot development among government employees
According to Accenture, RPA is democratized when all employees—not just those within IT—realize RPA's potential and harness it to solve challenges surrounding them with automation.
This has already begun. Federal employees are doing this. Mostly, they use advanced cloud-based intelligent automation platforms and tools and the low-code interfaces of leading RPA vendors to build and introduce bots into their workplaces.
This democratization empowers employees to identify their own automation opportunities, and fix problems and improve processes on their own. Although most government agencies provide resources and help for employees wishing to do RPA on a self-service basis, the employees themselves are driving the initiatives.
For instance, a National Science Foundation (NSF) employee created a bot that automates "nag notes"—messages that remind people of upcoming public meetings. Since the NSF holds many thousands of meetings every year, it estimates the bot will save 25,000 hours a year in administrative staff time.
In a podcast on the subject, Christina Bone, an innovation architect at Accenture Federal Services, says that democratization can alleviate some of the technology skills shortages businesses are facing. "And in some ways, I don't see this as much different from the emergence of Excel or Microsoft Word," she says. "[With RPA], we are continuing to find ways to empower business users to do their jobs more efficiently and effectively."

RPA training (and retraining) essential in today's fiercely competitive hiring environment
Federal agencies are quite articulate about their digital transformation visions, but they are stymied by the lack of qualified technical workers. Indeed, a recent report found that seven in 10 federal IT leaders say that IT skills gaps have a significant impact on their agencies' abilities to meet responsibilities. RPA skills were among the top five capabilities that were scarce in today's labor marketplace (cited by 22% of enterprises).
But although you might not have the exact skills in hand to do the things with RPA that you want to do, the fact is you probably have many employees eager and willing to be trained. And especially since a successful RPA initiative will free up employees' time for higher-value work, you will want to be thinking of how you can retrain them so that they are capable of the additional responsibilities.
Businesses have found that when trying to bridge the RPA skills gap, that upskilling (51%) and reskilling (44%) are more successful than hiring. The largest roadblocks to acquiring new skills are a lack of budget resources (53%) and time to take training courses (50%).
Federal agencies are beginning to offer various types of IT technology training to their employees. For example, the U.S. Air Force launched the Digital University in 2020 to support its Digital Air Force initiative. In this program, employees can choose from more than 12,000 courses from Udemy, Pluralsight, and Udacity and take as many as they like for free.

Intra-agency collaboration—strong and growing
Collaboration is also critical, not just within agencies but with other agencies, industry, academia, and non-profits. Within the federal government, a number of organizations have been formed—some at the grassroots level—to help agencies with their automation efforts. Some of them include:

Federal agencies increasingly have RPA CoEs
What is a federal RPA Center of Excellence (CoE)? It's a centralized "brain" for RPA within the agency that delivers a framework, security and privacy policies, procedures, and templates for all aspects of an RPA program.
Federal agencies are increasingly adopting CoEs to avoid the creation of silos and fragmented purchasing of different automation tools. CoEs also help consolidate RPA resources within the agency, impose rules and best practices and standards, and bring RPA projects to fruition faster.
According to one report, although agencies are seeing strong demand for RPA automation help within their ranks, they have had only limited success incorporating AI for intelligent automation without a CoE.

RPA is being used to retain workers
The federal government is facing a labor shortage challenge. Not just in technology, but in general throughout their ranks. A recent survey found that although 72% of government employees take pride in their work, approximately half would resign if offered a comparable job at another agency. With an older workforce, with many employees nearing retirement, it's more important than ever that federal agencies are able to retain employees by giving them satisfying and fulfilling work.
By automating manual, mundane tasks, employees are freed up for higher-value work, which leads to enhanced job satisfaction. RPA, especially intelligent automation, has been designed to make agencies run more efficiently and productively. This scenario is playing out across the federal government.
 
Strength in RPA grows in federal governments
The value of technology democratization, training, collaboration, building CoEs, and augmenting, not replacing workers is high, which is why federal agencies are moving swiftly and decisively to RPA.
Check out what federal agencies have done to date with the use cases posted on the RPA CoP website. It lays out more than 300 RPA initiatives serving numerous agencies within the federal government, including the Defense Department, Treasury Department, Veterans Affairs Department, the Centers for Medicaid and Medicare Services, the Food and Drug Administration, and others. Learn what they've accomplished so far—and what's possible for the future.
What Can Automation Anywhere Do for You?
About Bertrand Pithioud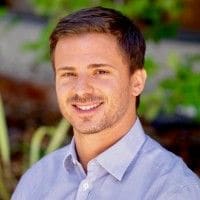 Bertrand Pithioud is a member of the global marketing team for Automation Anywhere. He is responsible for strategizing enterprise marketing programs to deliver a holistic digital experience for customers and partners.
Subscribe via Email
View All Posts
LinkedIn