Blog
Consider Adding a Chief Automation Officer
July 29, 2022
5 Minute Read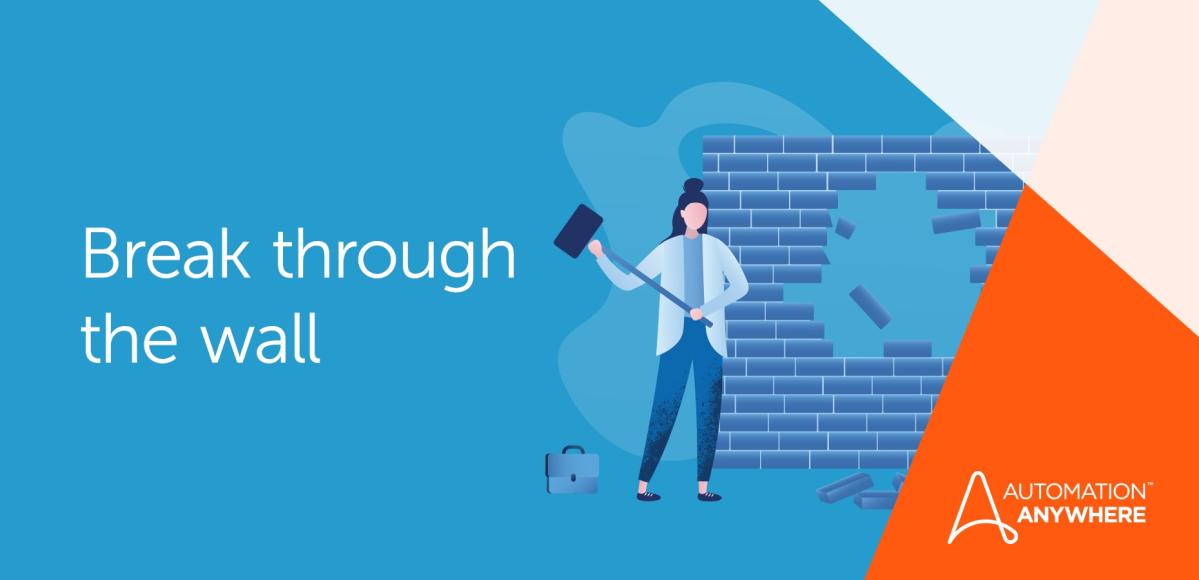 Let's say you've done everything right when adopting Robotic Process Automation (RPA). You started small, you proved value, you ignited other automation projects around other business units, and as these grew, you formed your center of excellence (CoE) to coordinate it all.
But many organizations run into a wall at this point. According to Forrester, firms can't seem to master what it calls "RPA resiliency." Fewer than one in five firms are "very effective" at resilient automation, and those firms are also four times more likely to be "very ineffective" at controlling RPA costs.
And despite the fact that an overwhelming majority of organizations (91%) are deploying automation, only 53% are fully utilizing it, according to a study by the Economist Intelligence Unit,
If you relate to any of this, consider adding a chief automation officer (CAO) to your C-level suite.
Based on the report, "The State of Process Automation 2022," 82% of executives say process automation is a greater priority for their organization and has helped them cope with changes related to the global pandemic. It is an important practice, with 92% describing process automation as vital to digital transformation. 
Even if you already have a senior executive as your "sponsor," you need more than a part-time enthusiast to achieve truly transformation RPA. No matter how high that person might be in the organization, automation—especially when you get into intelligent automation—requires a full-time, fully dedicated leader. Automation—particularly RPA—calls for a huge amount of consensus-building and collaboration between IT and line-of-business managers and employees. And that's where a CAO could help.

The CAO role
Automation involves a complex array of processes that include legacy systems, devices of all kinds, and the people responsible for completing those processes. The CAO could have a range of responsibilities that encompass people, processes, and technology. The CAO must be on top of the long-range strategy of the business but understand the grassroots sentiment and productivity issues lower down the organization. In addition to those responsibilities, here are five more that could fall to a CAO.
Drive collaboration between the COE and cross-functional teams
Chief information officers and chief technical officers have enough on their plate, what with enterprises' current digital transformation efforts. A CAO could focus on uniting all stakeholders under a cohesive umbrella of goals, standards, and objectives. This is possibly the most important responsibility. Unless a cohesive foundation is in place for every department to work in sync with all others, an organization won't succeed in scaling sufficiently to change the digital transformation in process.
Lead the CoE
The best way to break down RPA silos is with a CoE. The CoE, in collaboration with business units, establishes and enforces standards and best practices for developing software robots (Digital Co-Workers) and integrates them into existing systems and processes. According to "The State of Process Automation," 76% of companies either already have a CoE in place or are actively building one. CoEs have grown from 20% the previous year to 46% today, with 31% more in the active planning stage.
There are many ways to structure a CoE. It can be a centralized seat of power over all things RPA. Or it can work hand in hand with small satellite CoEs spread throughout the business units. No matter what structure you choose, the CAO could promote the CoE and its initiatives and eliminate roadblocks and barriers—technical, organizational, and cultural—between different functions.
Align short-term automation projects with long-term business strategy
As with many strategic technologies, starting small and proving the real-world value of automation is a recognized best practice. But when doing things that way, you must be sure that when starting a lot of little fires, they coalesce into a unified, transforming flame for the business. It's all too easy to begin one project and to optimize results, you move in an architectural or technological direction that doesn't align with the direction being taken by the business as a whole. The CAO's job could be to prevent this from happening.
Stay on top of innovation
It's also important to be naturally curious about new technologies. Already RPA has been combined with artificial intelligence (AI) to form intelligent automation and then combined with many other disciplines and tools to form what Gartner calls hyperautomation. Being open to investigating and learning continuously would be one of the most critical requirements of a successful CAO.
Evangelize and educate
Finally, the CAO could lead the organization in spreading the word about the benefits of automation. At first, many employees may be nervous, fearing their jobs are on the line. But CAOs could demonstrate how RPA and intelligent automation are helpers, not replacements, of human workers. They could hold educational seminars and training sessions for employees who might like to become RPA citizen developers. They could broadcast success from the board level down to ensure that everyone in the organization understands and is on board with transformative automation.

CAOs: driving end-to-end automation forward
With a CAO, your organization could reduce the risk of automation dead ends: lots of proofs of concepts and pilots and nothing that makes it into production or, perhaps, production-grade initiatives that have no relation to each other. The CAO could help you achieve end-to-end automation that is the goal of process automation—and break through the wall.
Give Your CAO the Best Tools with Automation Anywhere.
About Automation Anywhere Staff