Blog
Choosing a SaaS Technology Partner for Enabling Change Management
April 8, 2021
5 Minute Read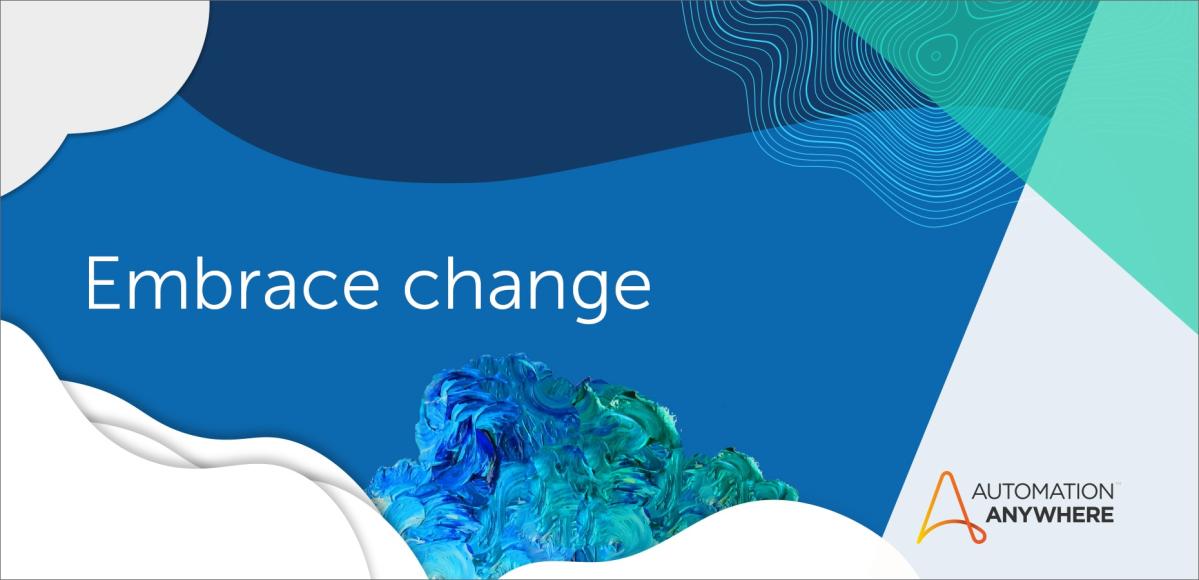 Companies across industries and the world are adopting the software-as-a-service (SaaS) computing model for work, including those that employ Robotic Process Automation (RPA). Organizations that choose a cloud-native RPA solution enjoy many benefits, including intelligent process automation in the cloud with a minimal total cost of ownership (TCO). Cloud RPA frees the organizations from the related costs and time to operate and maintain infrastructure, significantly reducing the time to value.
Cloud deployment also opens the door for an accelerated pace of innovation, which is true of the RPA industry, with more capabilities delivered more frequently than ever before that are pushed directly to the automation environment. And that means dealing with change at an accelerated rate: adding new capabilities or even systems. How good or bad the change experience is, how seamless or disruptive it becomes, depends on the organization's ability to handle change—whether it has resources and processes in place—and the automation technology provider the organization selects.

Handling change
For the individual user, change is simply a matter of taking what a provider offers when it's offered and working with the change: enjoying the new capabilities and/or dealing with issues such as a new way of using the solution or handling compatibility challenges. For an enterprise-class organization, that change effect is multiplied by the number of users, business applications within the organization, and the complexity of the solution and business. A disruption caused by change can have a significant effect on an organization's continuity and bottom line.
How does an organization keep up with the pace of change to improve productivity and still provide a stable and non-disruptive automation environment to the different center of excellence (COE) automation leads to keep operations running round the clock? With so much to risk, many organizations have adopted a change management approach to handling updates for ensuring a successful implementation.
What is change management?
Change management can take many forms. But in terms of technology, according to CIO, it's "the process for reviewing, approving, testing, and installing a new piece of equipment, a cloud instance, or a new release of an application."

It's important that an organization have a dedicated team to handle releases and promote the value of change for securing acceptance with users across the enterprise. Another critical element is a good working relationship between the user organization and the technology provider that makes it easy to understand and accept the change.


Seeing what's coming
An organization needs to be aware of upcoming releases to help prepare its users for change, get the most out of the new capabilities, and maintain business continuity. And that means having strong, ongoing communication between the organization and the provider.
Typically, the initial questions we get from our customers focus on change awareness. They want to know what's new and the impact of change on their platform and RPA software bots. Those are essential questions to help facilitate the customers' change management process. And every technology provider should be able to answer them in a timely manner.
We communicate to our customers in advance the content of the release, the value proposition of new enhancements, and the exact change window so that our customers can plan their schedules. Most importantly, with our communication, we make sure customers understand the impact of a release and be aware of any compatibilities that need to be addressed. Our customers can auto-subscribe to receive cloud maintenance notifications.

Accepting updates    
Our customers also want to know about the tools or processes that can help them accept the updates. How can they phase in the changes seamlessly in a non-disruptive manner? A technology provider should offer solutions to take the risk and complication out of accepting changes and offer flexibility, giving organizations the opportunity to preview releases and the option to accept or not accept some updates. We provide our customers with a sandbox environment for easy bot verification testing to make sure software will still perform after a change and an easy sandbox refresh so that the most current configuration information is always available.
Soon, we'll also be offering optional bot agent updates with backward compatibility. And we'll be reducing our mandatory bot agent releases to only two times a year. From our experience, the more flexibility and convenience a technology provider can offer for change management, the greater the likelihood an organization will accept the changes.


Maintaining 24/7 operations
As with other organizations, our customers are thinking about business continuity during or after a change. Ultimately, a technology provider needs to offer a way to keep an organization's critical operations moving forward. Long-running RPA bots should continue to operate during cloud updates. Users should be able to schedule their bots without worrying about the timing of updates. For example, Automation Anywhere bot execution continues during updates of our Cloud Control Room, a web server that controls bots.
Rapid change is a part of SaaS. And it can be made easier by employing change management best practices and choosing a technology provider with the capabilities to keep organizations aware, accepting, and running.
About Abhijit Desai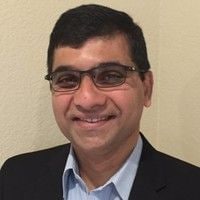 Abhijit Desai is a product management leader and strategic thinker with a track record of introducing new products through innovation and jump-starting struggling products to growth, with a strong focus on strategy and execution. He serves as a product management engineer for cloud products at Automation Anywhere
Subscribe via Email
View All Posts
LinkedIn