Blog
Boosting Government's Cyber Defense
March 7, 2022
5 Minute Read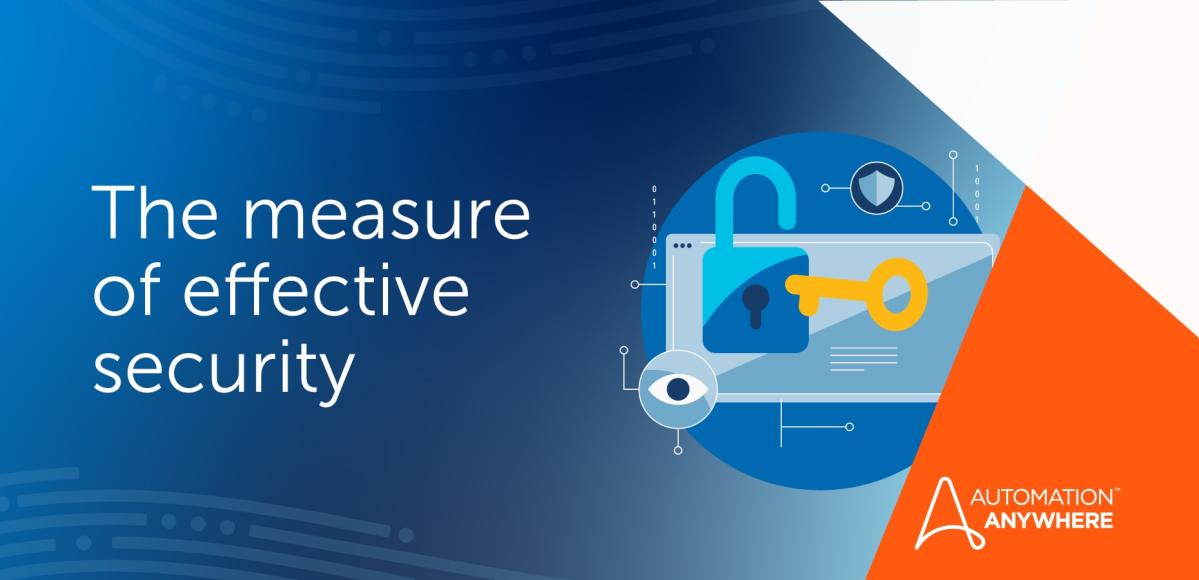 If one looks back at 2021, it's no secret that the dominant discussion topic in government circles was all things cybersecurity. From questions about election integrity to ransomware, cyber issues continue to be the one area where all parties agree: something needs to be done to stem the tide of cybersecurity incidents on our critical mission systems. For example, according to the Federal News Network, federal "agencies faced 30,819 cyber incidents in fiscal 2020, an 8% increase over the previous year." And based on a variety of sources including Forbes, 2021 was even a worse year for cybersecurity incidents all around.
Unfortunately, we have yet to find the single silver bullet solution; however, the application of artificial intelligence (AI), machine learning (ML), and process automation can go a long way in helping organizations identify and remediate cyber threats.

Filling the gap
Every organization has multiple assets, including servers, networks, applications, and data. While there are many cybersecurity software applications tied to one or more assets, there is often a gap in achieving a real-time holistic view of an organization's security posture—a perfect entry point for intelligent automation, combining Robotic Process Automation, AI, and ML.
A hybrid (on-premises and cloud) intelligent automation platform that is compliant with HITRUST, SOC2, ISO-27001, and Veracode with a full suite of security protocols for data security, authentication, and authorization is a good choice to fill the gap. The platform can be utilized to set up a highly intuitive, browser-like interface for every user profile; it can enable end-to-end automation for a holistic real-time view, bringing together siloed applications and creating a scorecard standardization across organizations.
 
One source of truth
Through intelligent automation, all application interactions can produce audit records as though users detailed and documented every step they take with the application and data. Data can be automatically collated from different assets and cybersecurity applications.
Intelligent automation can provide an audit trail of essential security information such as user access, policy changes, data and process access, account management and system events, authentication checks, and permission changes. Collectively, these audit records, when combined with security events, can be used to prepare a dashboard. With that dashboard, a security professional can view in one place all threat measures and alerts for each asset in the context of a baseline of automated (pre-approved and scripted interaction models) and anomalous non-automated (potentially unauthorized) access. The dashboard can demonstrate correlations and patterns in thresholds to help discover a non-compliant pattern across an organization.
 
Providing improved visibility—just in time
Intelligent automation gives security and incident response teams a level of visibility and threat modeling that has never been attainable before. When an incident occurs, it's essential that a security team is able to review data from all sources with a single lens to respond quickly and accurately. Timing is everything. The faster an incident can be accurately identified, the better the chance to remediate any threat before it does damage to an organization. And intelligent automation makes that possible.
 
Taking action
Cyberattacks can occur in multiple ways and through a variety of places, including software, websites, emails, and logins. An intelligent automation platform can be used to continuously monitor, detect, analyze, and remediate potential incidents and attack vectors—with or without human assistance. The platform can enable automatic processes to shut down and kick in incident response protocols to address failure points and communicate the action plan to all stakeholders and users in the network.
 
Freeing up staff
Intelligent automation is designed to streamline and accelerate processes, including security processes. So, instead of a security team spending up an average of 30 minutes manually investigating each incident, intelligent automation can perform the task in seconds—without human intervention. The technology can accelerate response and eliminate much of the labor-intensive associated work, freeing up the security team for more value-added activities such as decision analysis, metrics fine-tuning, or studying what-if threat assessment scenarios, repurposing the saved hours for a stronger readiness.
 
Being prepared
Intelligent automation can also help with future cyber defense. Automations can be created for documenting processes. The captured information can be analyzed and projected at various levels based on roles and responsibilities in the management cube. This capability also provides a full 360-degree view into post-incident analysis, bringing to light details of any underlying anomaly so that a security team can make adjustments to operations to prevent or minimize an intrusion in the future. 
 
Assisting with compliance
Intelligent automation creates transparency and standardization to support the cybersecurity executive orders passed in 2021. In a statement made by Federal Chief Information Security Officer Chris DeRusha in December 2021, "As federal agencies face ever more sophisticated attempts to compromise government systems, it is vital that agency security efforts are focused on making it demonstrably harder for our adversaries to succeed.
"OMB's [Office of Budget and Management] updated FISMA [the Federal Information Security Modernization Act] guidance is designed to help agencies focus on practical security outcomes by measuring the use of rigorous multilayered security testing, automation of security and compliance controls, and progress in adopting a zero trust architecture."
And certainly, intelligent automation, with all its capabilities and benefits, has the potential to measure up.
Explore Automation 360™ for Your Organization.
About Aditi Charnoubi