Blog
Back-Office Operations: The Heartbeat of the Contact Center
September 9, 2022
3 Minute Read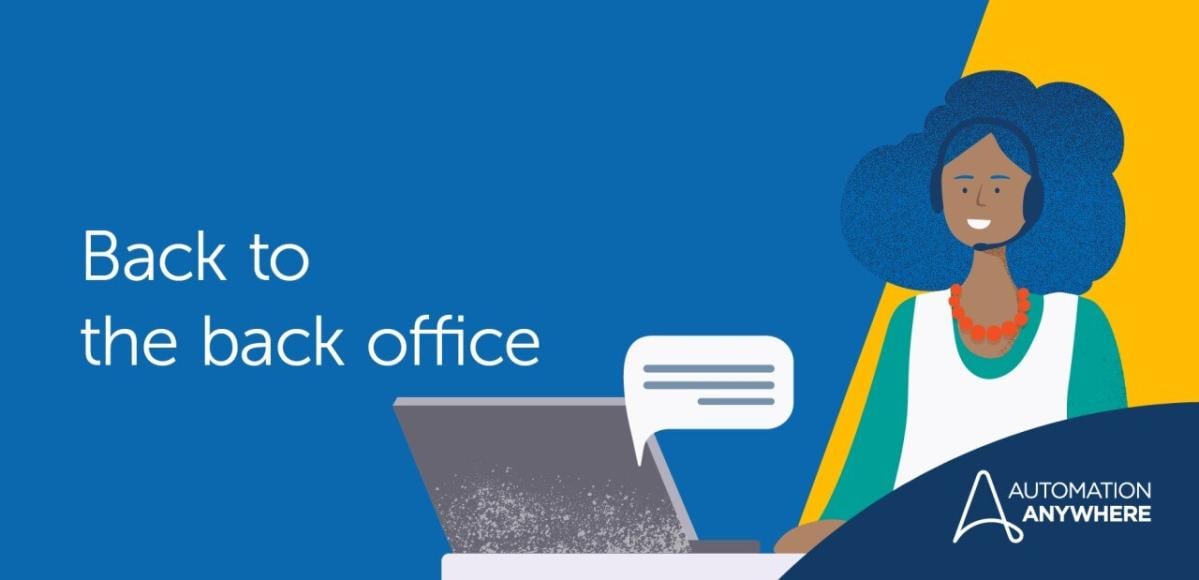 According to Aberdeen Group, companies that invest in modernizing their back-office operations see a 2.8x increase in customer satisfaction, an 11.7x increase in employee productivity, and a 5.4x increase in met quality SLAs yearly.
The back office is the heartbeat of the contact center. It's where all the critical functions happen that keep things running smoothly. Unfortunately, enterprises may sometimes neglect backend operations in favor of flashy frontend technologies like chatbots.
It may have disastrous consequences for your company's bottom line, not to mention the customer service experience. Continue reading as this blog post will discuss some key components of back-office operations and how automation can help you improve them.

Putting automation to work
There are many ways that automation can help improve back-office operations. Here are a few examples:
1. Automated data entry
Data entry puts information into the various systems used by the contact center, including customer information, order details, employee records, etc. It is a critical function for contact centers as it ensures that all the necessary information is available and up-to-date.
Many software programs can automate data entry by extracting information from emails, customer surveys, chat logs, and other sources. It can free up a lot of time for contact center agents as they no longer have to input this data manually.
2. Automated quality assurance
Quality assurance is the process of ensuring that all contact center interactions meet specific standards. It includes monitoring calls for proper script adherence, ensuring that customer service reps follow up with customers promptly, and checking for accuracy when data is entered into the system.
Automated quality assurance systems can listen to calls and flag any that don't meet the required standards. They can also provide real-time feedback to agents to improve their performance.
3. Automated reporting
Reporting is essential for monitoring the performance of the contact center and identifying areas that need improvement. Automated reporting systems can generate detailed reports on metrics such as first call resolution rate, average handle time, and customer satisfaction.
You can use this information to make changes that will improve the overall efficiency of the contact center. Moreover, it can help to identify any training needs for agents.
4. Automated workforce management
Workforce management ensures that the contact center has the correct number of agents available. It includes forecasting call volume, scheduling agents' shifts, and managing time off requests.
Automated workforce management systems can improve the efficiency of the contact center by ensuring that there are always enough agents available to handle calls. They can also minimize costs by reducing the amount of overtime that is necessary.

Moving to the next level
Automating back-office operations can significantly impact the contact center's overall performance. It can improve efficiency, quality, and customer satisfaction. Consider investing in automation to take your contact center to the next level.
Get the Support You Need with Automation Anywhere.
About Automation Anywhere Staff