Blog
Automation's Role in Healthcare Regulatory Compliance
January 13, 2023
3 Minute Read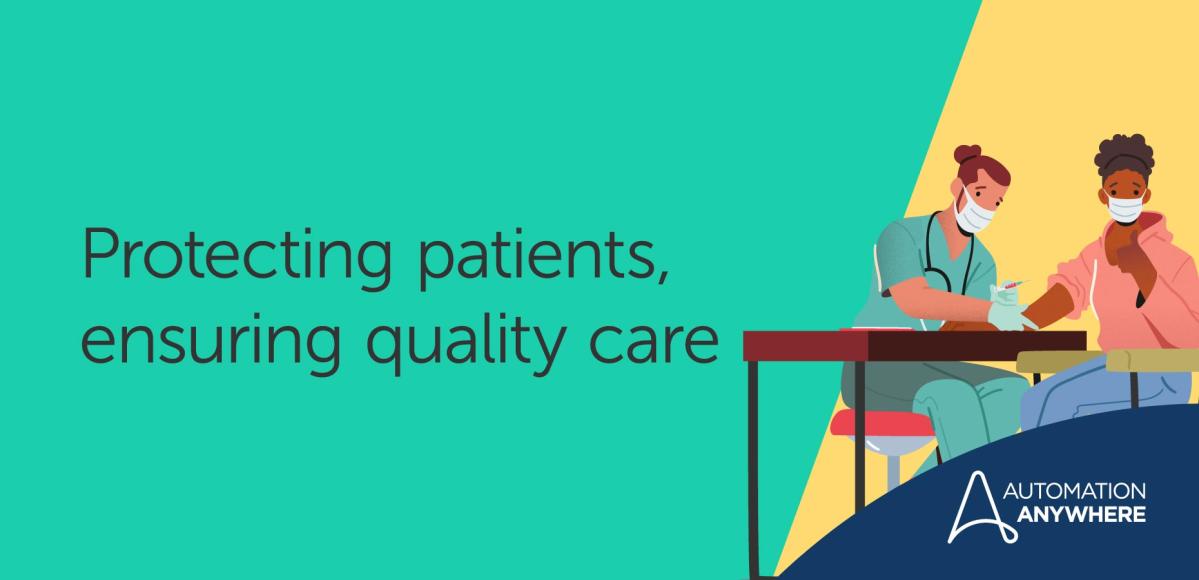 Automation offers the potential to improve the efficiency and accuracy of regulatory compliance in the healthcare industry. Regulatory compliance refers to the process of meeting the requirements set by regulatory agencies such as the Food and Drug Administration (FDA), the Centers for Medicare and Medicaid Services (CMS), and state and local regulatory bodies. Ensuring compliance with these regulations is important for protecting patient safety and ensuring the quality of healthcare services. What is the role of regulatory technology, otherwise known as Regtech?
Technology for data management
One way that automation can improve regulatory compliance in healthcare is by streamlining the process of data collection and reporting. Many regulatory requirements involve the submission of data, such as patient records or financial information. A prime example is the recent Information Blocking Rule that went into effect October 6, 2022, which requires a timely response to patient requests for electronic health information. This can be a time-consuming and error-prone process when done manually. However, automation technologies can retrieve, curate, and organize data from electronic health records (EHRs) and other databases to improve the accuracy and efficiency of data collection and reporting.
Technology for data privacy and security
Data privacy and security as specified by HIPAA are other areas where automated mechanisms can be developed to monitor access to protected health information (PHI) and other sensitive information, generating red flag alerts if unusual patterns arise. Cyberattacks and security threats represent increasing risks in healthcare. In addition, in healthcare it is critically important that the technology meets industry standards for security, as certified by third parties such as HITRUST.
For regulatory compliance
Another benefit of automation is the ability to identify and alert healthcare professionals to potential compliance issues. For example, AI-powered systems can analyze data and identify practice patterns or anomalies that may indicate a potential compliance issue. This can help healthcare professionals to identify and address potential issues and trends before they become a problem. Policies and guideline enforcement can also be updated automatically based on new regulatory requirements so that staff retraining is kept to a minimum.
For error prevention
Automation can also help to improve the accuracy and consistency of regulatory compliance by reducing the risk of human error. For example, automated systems can help ensure that healthcare professionals follow protocols and procedures consistently, reducing the risk of mistakes or deviations from established guidelines. The recent pandemic was notable for frequent changes in public health protocols, increasing the likelihood of inadvertently deviating from the latest recommendations.
For strategic insight
Depending on the needs of the organization, automation of AI-driven analytics across departmental silos can produce useful comprehensive insights into compliance risk from supply chain to operations to patient experience. These insights can inform strategic prioritization, planning, and investment, allowing healthcare organizations to be more agile and responsive to anticipated disruption.
It is important to note that automation is not a substitute for human oversight and judgment in regulatory compliance. While automation can improve the efficiency and accuracy of regulatory compliance, it is still important for healthcare professionals to understand how to best manage regulations and leverage expertise and judgment to ensure compliance with the letter and the intent of the law.
About Automation Anywhere Staff