Blog
Accelerate and Streamline Processes in SAP with Bots
May 21, 2021
5 Minute Read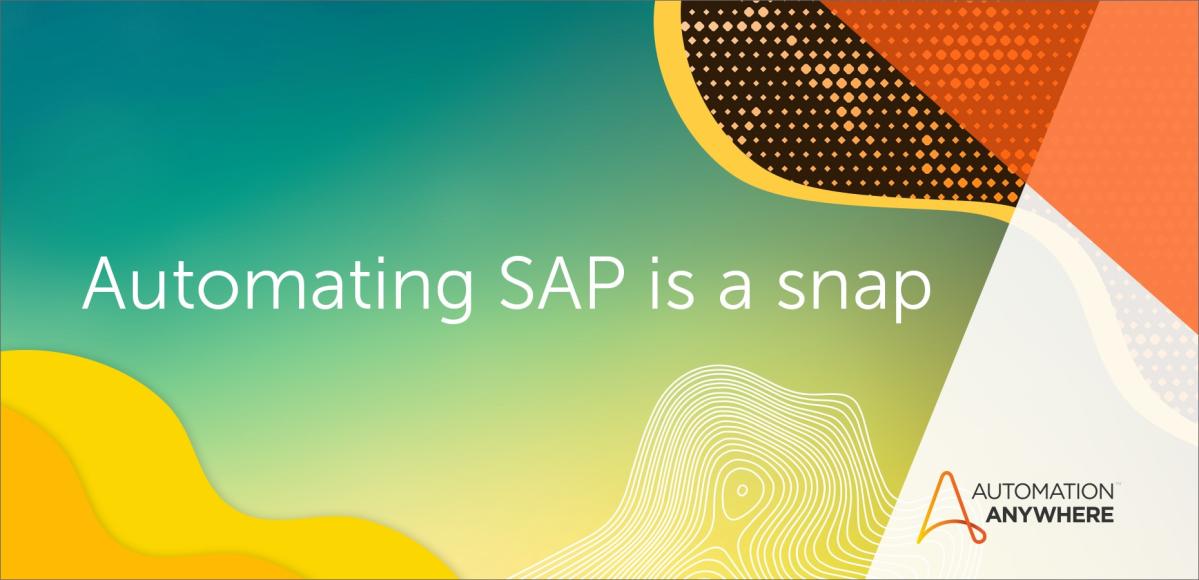 If your business is using SAP software for back-office processes, intelligent automation combining Robotic Process Automation (RPA), artificial intelligence (AI), and machine learning (ML) can accelerate and streamline those processes. It can save time and effort and reduce errors associated with handling manual, repetitive tasks. And intelligent automation can free up SAP users for higher-value work.
In general, intelligent automation can be employed for extracting, reading, processing, and transferring data from one application or system to another, for example, between Excel and SAP and other applications. Not only can it help with back-office functions such as finance and accounting and human resources (HR), but anywhere you employ an SAP solution. And it can even make the SAP GUI work better for you. Here are a few areas where intelligent automation can make a difference in your SAP environment.

Handling invoices and sales orders
Invoices and sales orders arrive at businesses in various ways: in emails and attachments and through the mail, as Excel spreadsheets and paper documents. With optical character recognition (OCR), or a combination of OCR and ML, software bots can digitize and organize structured and unstructured data in documents, making it easier to enter the data into an SAP solution. Once the invoice or order is registered, it can be automatically routed to the appropriate individual for approval and/or payment, accelerating the process.  
Managing supply chains and warehouses
Processes for supply chain and inventory management can be automated in an SAP environment. Software bots can automatically compare prices and check on the availability of raw materials and delivery times. They can generate stock lists, gather stock movement records, and send emails to human workers about the related activity.
Automating human resources tasks
Software bots can be employed for onboarding and personnel administration. Onboarding requires extensive manual, repetitive, time-consuming processing and the entering of candidate or employee information into systems. That data is found in resumes, applications, personal documents such as driver's licenses and passports, and more. Intelligent automation bots can pull the data and enter it into an SAP environment, such as the SAP Human Capital Management (HCM) system or SAP SuccessFactors systems, quickly, easily, and accurately.
Say there's a change in an employee's status, for example, moving to a new position, being reassigned, or leaving the company. All those actions result in paperwork and the need to gather relevant data from systems. The tasks can be automated in SAP HCM, sparing human resources professionals from manual work to focus more on people and not processes.
Monitoring interfaces
If you use SAP, chances are you're working with many interfaces connecting it and non-SAP systems for business processes. What if one or more of those interfaces fail and a process is not completed? Identifying where a failure has occurred can require expertise in SAP and non-SAP technology such as SAP Process Integration and legacy systems. Identifying and fixing a problem only begins when a user notices a problem with the business process. Software bots can be proactive, continuously monitoring the interfaces, verifying their status, and generating reports of any failures and where they occurred to facilitate identification and repair.
Checking data
Another source of process failure can be inconsistent data, including transaction information that has not been updated or has expired. Identifying where the inconsistencies are located can be a lengthy task, with users running multiple reports and comparing Excel spreadsheets. Software bots can automatically check data for consistency and report back to human workers.

What to look for in an automation solution
Business, or non-technical, stakeholders are often the primary users of SAP applications. The technology to create bots for automating an SAP environment should be designed for those users to enhance their processes without depending on an IT group to develop solutions.
Consider an RPA platform with low-code/no-code technology. Any user—even with little or no training—can create bots for tasks quickly and easily—without dealing with complicated lines of code or requiring IT assistance for routine development.
You also want a cross-technology solution that makes it possible to automate any business process involving SAP and non-SAP applications. And the solution should have tools, including artificial intelligence, OCR, machine learning, and self-healing, to handle challenges with automating tasks, such as scanning and analyzing structured and unstructured data from a wide variety of sources, and creating automation solutions.

The Automation Anywhere SAP advantage
To help business users automate with bots, our end-to-end Automation 360 platform not only offers low-code/no-code technology but also easy-to-use development tools such as an SAP GUI automation feature. Any process controlled by the SAP GUI can be automated. Users point and click on objects in the SAP application and can quickly create bots. By natively integrating with the GUI, our tool improves the performance of SAP-based bots, allowing them to run faster.
Automation 360 also comes with pre-built process automation solutions, including IQ Bot, that can be employed in SAP environments. Our AI-powered intelligent document processing (IDP) bot has more than 100 pre-trained use cases and is capable of automatically extracting structured and unstructured data from complex, multi-page documents and emails in minutes.
Imagine what you can automate with bots. We can help you bring SAP automation to everyone in your organization.
SAP Processes Are Better with Bots.
About Perry Leong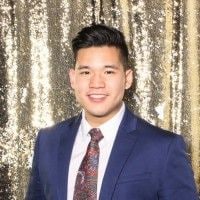 Perry Leong is the technical marketing lead for the Automation Anywhere suite of intelligent automation products, including IQ Bot, Discovery Bot, and Bot Insight.
Subscribe via Email
View All Posts
LinkedIn