Blog
5 Ways RPA-as-a-Service Drives Faster Time to Value
February 25, 2021
4 Minute Read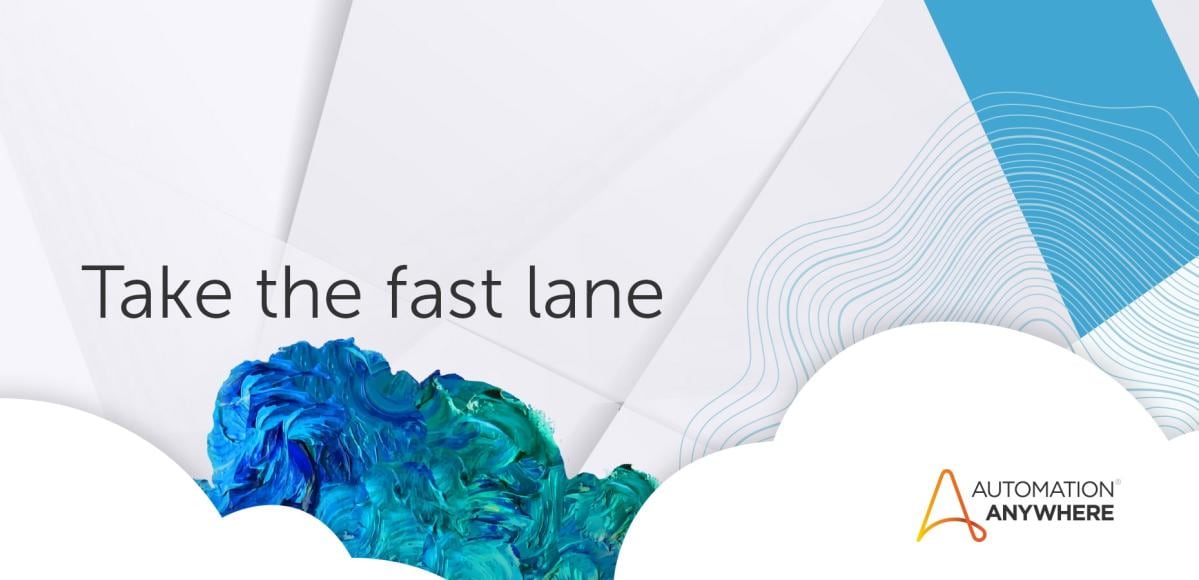 When making any major enterprise software purchases that impact how work is done in an organization, CFOs and CIOs expect a significant return on investment (ROI). With Robotic Process Automation (RPA), ROI is often measured in cost reduction, time savings, and increased productivity. Yet, one of the most valuable success metrics in implementing RPA—or any enterprise software—is the time to value.
Time to value is how long it takes from the point of purchase to seeing an actual benefit of the product or service in use. This is an important metric because it's a key indicator of when you will achieve your ROI goals. The objective is to achieve the most value in the shortest time frame.
RPA is often chosen as part of a bigger digital transformation strategy because of the quantifiable ROI it delivers in time, cost, and productivity over time—usually a couple of years. As RPA is now shifting to the cloud, or software as a service (SaaS), and being delivered as RPA-as-a-Service, the time to value is drastically shortened and ROI achieved at much faster rates.
Here are some reasons why RPA-as-a-Service delivers faster time to value:

Faster and easier to buy than traditional on-premises
With traditional on-premises RPA, in addition to the core software purchase considerations, IT teams need to be heavily involved in understanding and estimating the amount and type of infrastructure that will be required to run RPA across various processes, at what frequency, and what duration. This could lead to a complex procurement process and cause delays in getting started, and more importantly, delays in achieving corporate goals around digital transformation or automation. 
With RPA-as-a-Service solutions, the purchase decisions shift from hardware and infrastructure considerations to pure software. Because the automation software runs in the cloud, RPA-as-a-Service eliminates the need for having your own hosted data centers. Other infrastructure, such as devices and virtual machines (VMs) to run RPA bots, can easily be estimated and added as you get going.
RPA-as-a-Service simplifies the purchase and planning process for your organization, from IT to procurement to your finance teams. Not only does this streamline purchasing, but you can also get started with automation immediately at the point of purchase rather than waiting for all the infrastructure to be built out, as is the case with traditional on-premises RPA.

Quick setup time
As with any other SaaS product, RPA-as-a-Service is delivered over the internet on the web. IT managers or RPA administrators can not only quickly configure the system but also easily integrate with single sign-on (SSO) authentication services and set up credentials for approved enterprise applications, all from the web. Activating accounts and new users can be done with a few clicks. Users can log in to the system just as with any other web application they're used to and set up their profiles. There are no lengthy downloads or complicated setup. RPA as a service reduces the setup time to minutes as opposed to days or weeks.

Faster bot development and deployment
With web-based access comes the ease of use and low-code development associated with SaaS. With RPA-as-a-Service, you can speed up the time it takes to getting bots developed and into live production by 30%. Users always have access to the latest capabilities and regular updates, so they are always building bots with and using functionality on a continuously improving platform. This enables faster deployment of higher-quality bots and automated processes.

Significantly reduced maintenance
On-premises RPA requires a lot of maintenance and support. With RPA-as-a-Service, you can reduce this burden on IT resources by up to 50%. With no underlying infrastructure to keep up and to run, IT can focus on governance, compliance, and automation best practices. Additionally, one of the hallmarks of SaaS is automatic updates. When managing RPA as a service, IT teams no longer have to ensure that all users update or manage different versions. Both IT and all users can use RPA more efficiently.

Easy to scale
Scaling on-premises RPA is a challenge, especially when there may be unplanned or spontaneous needs that arise for increased demand. Scaling on-premises RPA is costly, takes time to enable, and is resource-intensive. With RPA-as-a-Service that's based on a cloud-native architecture, scalability is built-in and can occur vertically and horizontally in a matter of clicks and without additional infrastructure. That means you never run out of capacity, even if you suddenly require a burst of additional bot activity.
To learn more about the benefits of RPA-as-a-Service, delivered via a cloud-native architecture, listen in on a webinar with the Everest Group on "Understanding Cloud-native RPA: Ensuring a Future-ready Automation Strategy."
About Saba Mirza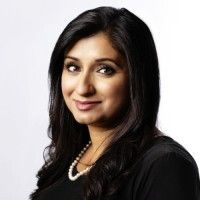 Saba Mirza is the head of product marketing for the Automation Anywhere Enterprise platform, including Enterprise A2019 cloud-native RPA platform, analytics, and security.
Subscribe via Email
View All Posts
LinkedIn