Blog
5 Ways Intelligent Automation Can Assist Telecom with 5G
July 25, 2019
4 Minute Read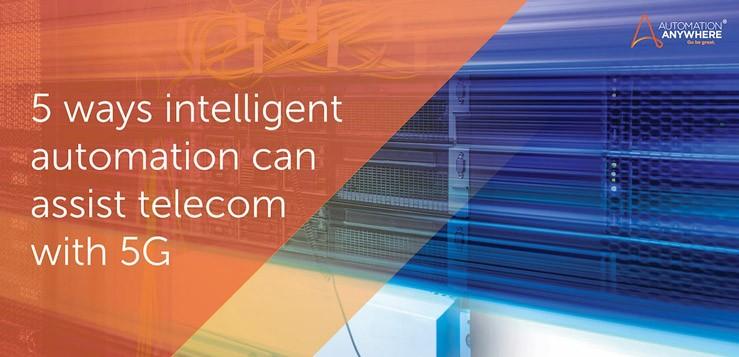 As telecom consumers, we love our mobile devices. We want more speed, higher responsiveness, and the ability to connect a lot more devices to our phones all at once. We want integrated sensors and a variety of smart TVs, wireless speakers, and gaming systems, along with other devices. For telecom companies, these increased demands present major challenges.
Thankfully, the 5th generation network (5G) meets customers' need for speed and greater connectivity. As mobile technology evolves, intelligent automation and 5G are becoming more widely understood concepts and helping telecom companies harness impressive results.
But how can telecom companies continue to deliver excellent service and stay ahead of the curve under the strain of these requirements? Automation is the key. In fact, according to Gartner, the adoption of Robotic Process Automation (RPA) is rapidly increasing and, by 2021, is expected to be in use in 90% or more medium to large enterprises.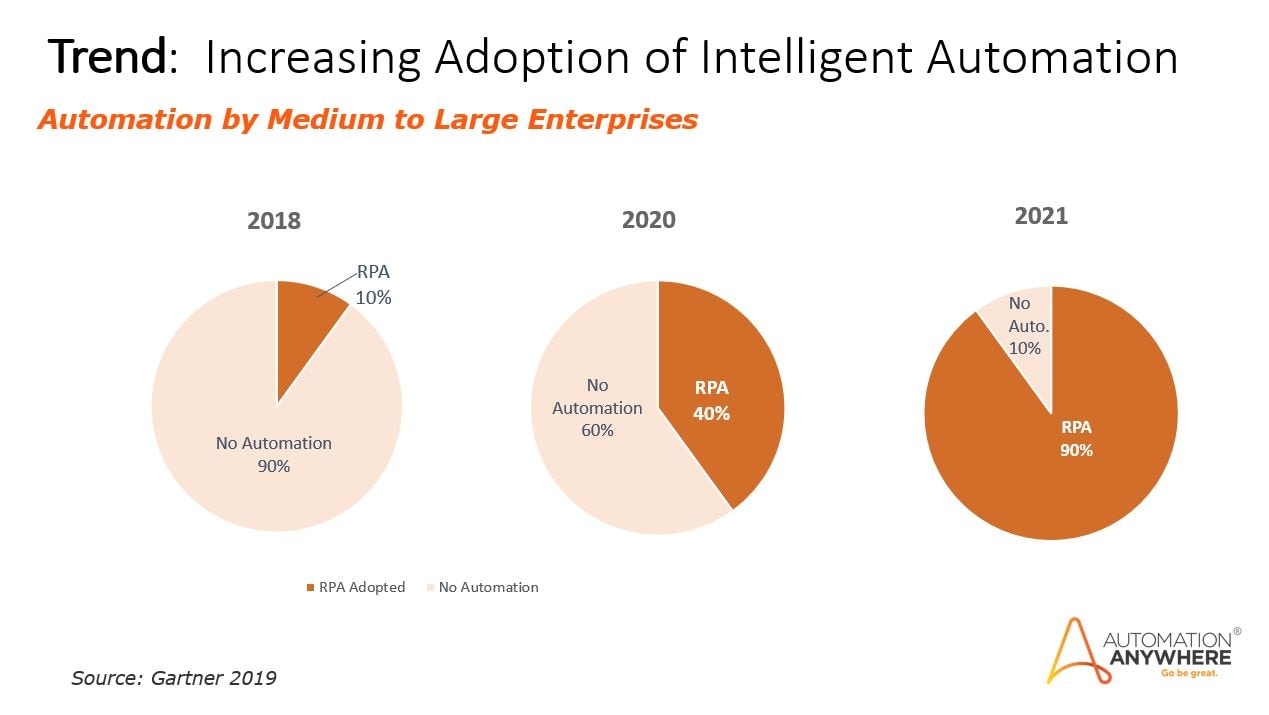 Task-based RPA may not be enough, however, for the more complex processes associated with enterprise requirements. Telecom organizations will need to look to the more sophisticated form of the technology known as intelligent automation.
What is intelligent automation?
Intelligent automation is defined as RPA with built-in cognitive capabilities, such as machine learning and artificial intelligence (AI). RPA by itself — software bots — performs repetitive functions to find, capture, enter, and move data from one source to another, such as from a website into an application. Software bots are also capable of logging in to systems and are ideal for moving data from a legacy system to a newer one, for instance.
The intelligent side of automation is important when the data is not so neatly structured, such as in processing customer purchase order information that takes different forms or leads coming from different regions in sales. These smart bots will find the data and put it in a usable, actionable format.
5G delivers control of data
The promise of 5G brings with it a tsunami of data that will strain today's business processes. But, using intelligent automation to digitally transform robotic processes will allow telecom companies to save personal interactions for the more complex challenges that require human empathy, creativity, or judgment — in other words, the jobs that can't be automated.
Based on our work with telecom customers, the top five ways intelligent automation benefits telecom companies delivering 5G services are:
Exponential opportunity to manage new customers and more data 
Imagine automating new device connections and the SIM card experience. That would let customers spend less time in a retail store and less time on the phone with the call center. RPA can automate the manual tasks performed by multiple teams trying to coordinate setup, increasing security measures and accuracy, and verifying everything in seconds. Automation can also help with new connections for the Internet of Things (IoT); the GSM Association estimates IoT connections will reach 25 billion by 2025.

Reinvented call center and customer care experiences 
RPA implementation can improve the customer experience by collecting more information on a call, decreasing first-time resolution (FTR) times and enabling customer service agents to spend time sharing special offers and new services. Software bots take the manual burden off call agents so they can focus on higher-value activities that serve the customer.

Improved network accuracy and security 
Data accuracy and constant updates are an ideal use case for RPA; there is a range of verification and compliance requirements that can be more effectively managed with automation. Security is paramount, of course, and software bots can perform consistent maintenance and validation in a scalable and repeatable way. Dynamic bandwidth configuration can be better managed with continual updates by aggregating information from across disparate and often unique legacy systems.

Reimagined digital workforce to drive efficiencies and return
Telecom and other industry leaders are looking at intelligent digital workforce platforms to optimize processes, reduce costs, improve accuracy, and create time for employees to drive new ideas and add value in new ways. With a Digital Workforce — that is, bots that include AI and machine learning — many complex business process functions, such as sales enablement, account management, billing, and finance, can be automated. The technology and capability of Digital Workers enables significant offloading of manual work, streamlining data aggregation and processes.

Streamlined experiences for bringing new types of customers on board with new use cases 
Most industry experts have looked beyond faster speed and a wider pipe, toward 5G as the centerpiece for:

Internet for connected homes
Smart cities
Driverless vehicles
Telemedicine
Remote participation in education
Video streaming

 
"We absolutely need to automate to prepare for 5G, where we'll have significantly more data, more subscriptions, and higher expectations — this automation work is critical." — Telecom executive
Discover intelligent automation
for telecom.
About Heidi Hattendorf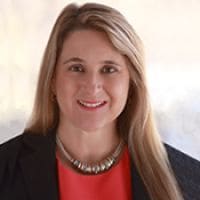 Heidi Hattendorf, an accomplished international telecom leader, is senior director and global industry leader for telelcom/media. She has experience in services, networks, applications, devices, and enterprisewide digital transformation initiatives. 
Subscribe via Email
View All Posts
LinkedIn