Blog
Can Cognitive RPA Help You Emerge from the Age of Dark Data?
November 9, 2017
2 Minute Read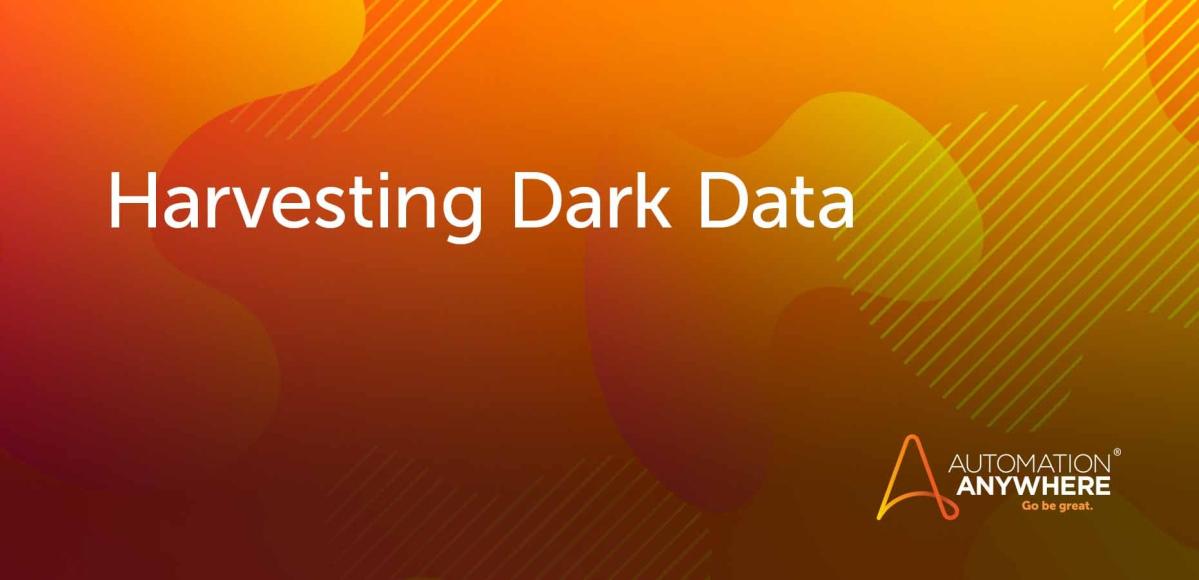 Impressed by the productivity gains and cost savings Robotic Process Automation (RPA) offers you? Just wait. The first generation of RPA has barely scratched the surface of what's possible.
Next stop: cognitive automation, which promises to automate key business processes that rely on "dark" data.
What is dark data?
Until now, RPA has focused on processes that are predictable, repeatable, and which rely on visible — and easy-to-extract — structured data sources such as databases or spreadsheets.
Dark data, on the other hand, is the 80% of data in a typical enterprise that is hidden — largely because it's either semi-structured or completely unstructured. We're talking about the data found in word-processing documents, images, audio, videos, instant messages, and emails, among other types of files.
If you think about it, human workers rely on this kind of data every day to get their jobs done. Yet until now, your digital workforce — your software bots — have not been able to access dark data. This has limited their usefulness.
Instead, human knowledge workers — who are capable of so much more — are forced to spend their valuable time extracting key information from semi-structured and unstructured data files.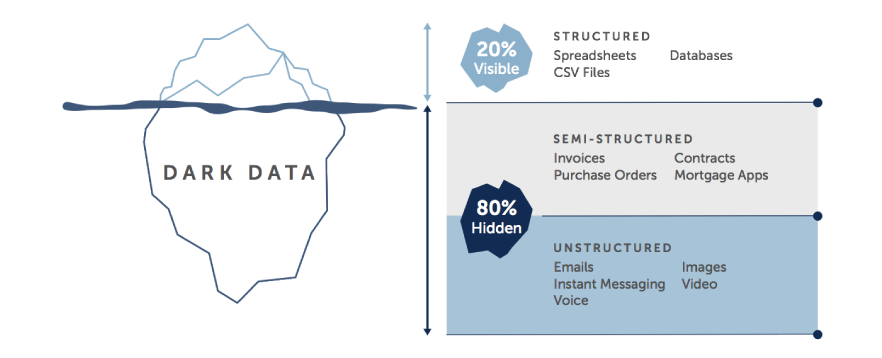 Cognitive automation is the answer
By adding structure to unstructured content, cognitive RPA helps you intelligently automate invoice, purchase-order, and mortgage application processing — all of which rely on the dark data stored in documents, images, emails, and more.
At Automation Anywhere, we believe that within five years, knowledge workers will be freed from the task of extracting information from unstructured content. They will then be empowered to do what they do best: make decisions, handle exceptions, and interact with customers, partners, and each other to advance business objectives.
We believe that our cognitive automation solution — Document Automation — can get you started on that journey. 
Get visibility
into your dark data.
About Manish Rai