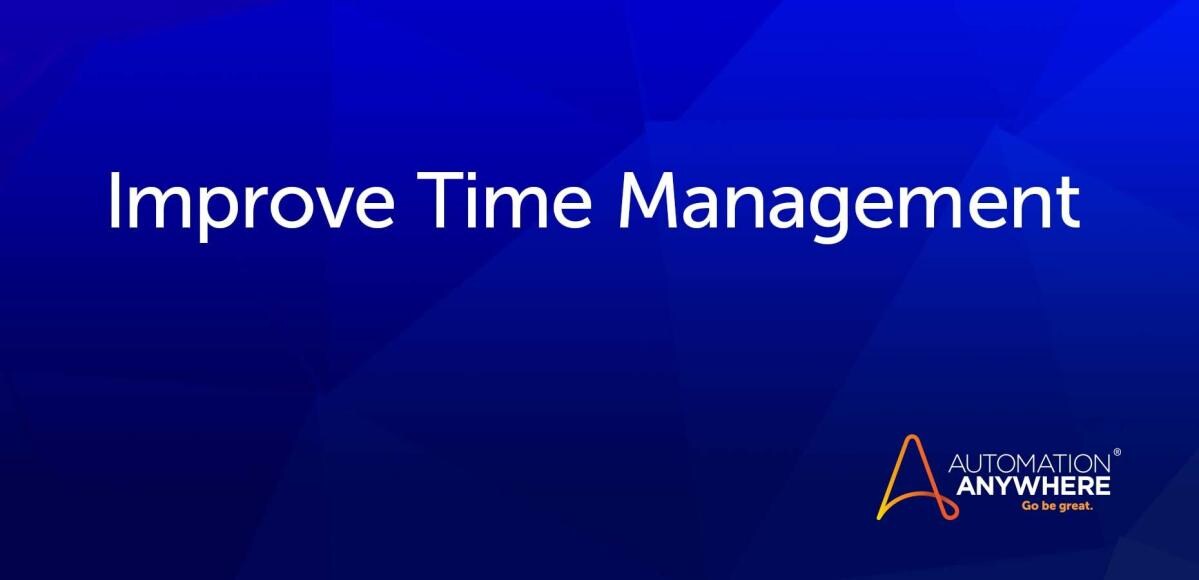 Productivity improvement continues to be an important key performance indicator (KPI) for any organization. Leaders are always on the lookout for ways to improve processes, minimize errors, reduce costs, and boost employee morale. 
Traditional strategies normally include implementing time management techniques, reengineering existing processes, and leveraging macros and utilities to automate portions of tasks.
Robotic Process Automation (RPA), on the other hand, not only improves human productivity exponentially, but it also provides a host of other benefits, such as reduced error rates, improved compliance, and increased employee morale.
A software bot or Digital Worker can take care of repetitive, monotonous tasks and free you and your workers to focus on higher value-added tasks. Let's look at three ways a bot can assist your organization.
1. Attended automation (bot as a colleague) 
Attended automation is a collaborative effort between a human and a bot to complete a transaction. A human in the loop may either focus on customer-centric tasks or decision-making tasks while the bot handles the heavy lifting, such as gathering data from multiple applications, entering data, performing calculations, preparing reports, and sending out notifications.
Consider a typical call center scenario in which the agent has received a call regarding an error in processing an insurance claim. In this case, the human would focus on engaging the customer while the bot gathers data, validates it, and updates the correct information into relevant systems.
In another example of a claims processing use case, a bot carries out data extraction, rule validation, approvals (up to specified dollar value), and updating relevant systems while a human handles the exceptions validation and approvals beyond a specified dollar value.
In the second scenario, let's say the process has 10 steps. The first six steps are automated while the seventh, to approve the claim, is manual and the three remaining steps are automated. In this case, the bot would execute the first six steps, await a trigger event for a human to complete the seventh step, and then the bot would take over to execute the remaining steps in the transaction. 
In both of these examples, human involvement is minimal and is restricted to high-value activities in the form of approvals, validation, decision-making, etc., while the repetitive and monotonous activities are handled by bots.
Attended Automation 2.0 takes human-bot collaboration to the next level, wherein the hybrid automation framework involves collaboration with multiple team members to automate entire workflows, such as claims processing error resolution. This involves an agent (who attends the call from the customer) and manager (who approves the claim) while the bot does the processing and updates to internal systems, along with coordinating the approval process.
2. Unattended automation (bot as an assistant) 
Bots can also be used to automate processes that can be executed without any manual intervention. This unattended automation can automate back-office processes at scale and is executed according to a predetermined schedule — and can execute around the clock, 365 days a year.
Unattended bots are often controlled by IT teams or driven by centers of excellence (CoEs). These bots run on virtual machines within servers, totally independent from a user's system. Despite that, they can still be monitored from a centralized server to analyze performance, identify bottlenecks, and improve operations.
As this technology is domain- and application-agnostic, it spans hundreds of use cases in possibly every industry. Such use cases range from the simplest rule-based processes to the most complex that requires the implementation of artificial intelligence-driven by machine learning algorithms.
The most popular use of unattended RPA bots is in back-office operations, where a huge amount of data is collected from multiple sources, sorted, analyzed, and processed. Generic use cases such as quote-to-cash, procure-to-pay, customer onboarding, data reconciliation, and report generation are deployed across industries. There are also use cases specific to each industry.
Banrpa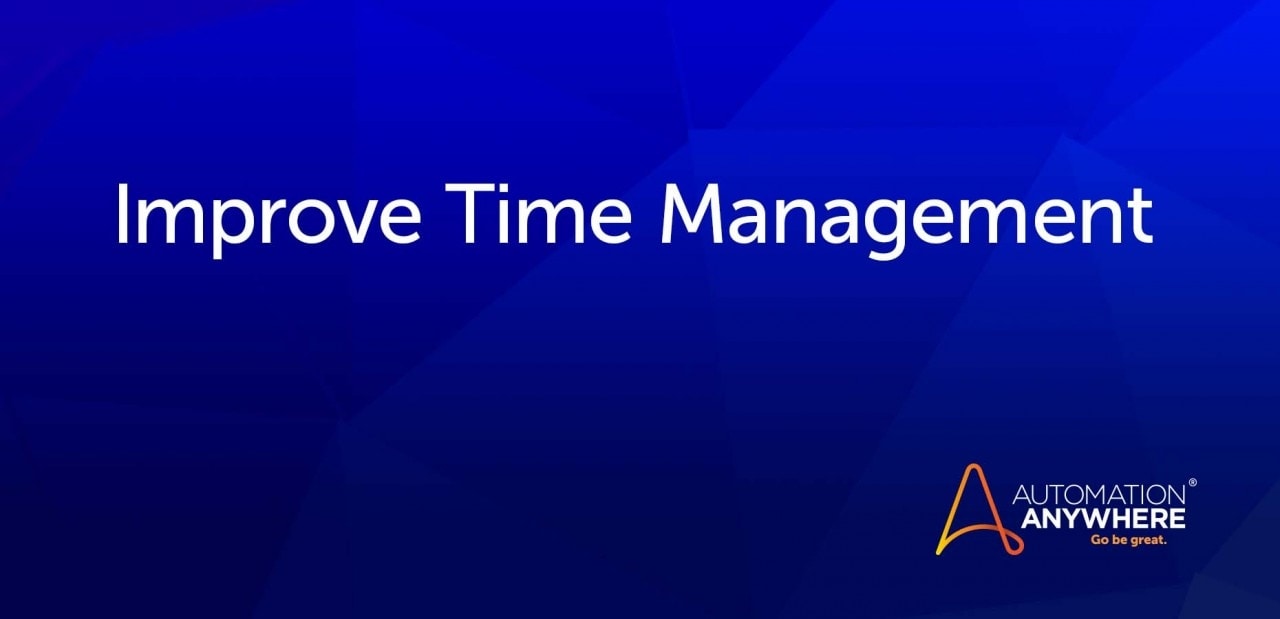 king, financial services, and insurance companies, for example, take the lead inRPA implementation with such processes as:
Automating operations — account opening/closing, customer data updates, and payment processing
Accelerating underwriting — analyzing semi-structured and unstructured data to streamline document-intensive risk assessment and loan/mortgage origination processes
Improving compliance — know your customer (KYC) and anti-money laundering (AML)
3. Contextual automation (Productivity Pack) 
In this type of automation, bots are run directly from applications such as Salesforce, Excel, and G Suite. This ensures professionals continue to work with the applications they're most familiar with.
Salesforce Connector
Salesforce users can enable the Automation Anywhere Salesforce Connector plug-in from the AppExchange marketplace, invoke and execute an RPA software bot within the Salesforce application, transfer data, and get a response. Security and account management are built-in, minimizing additional setup.
The plug-in is intended to be used by citizen developers, which means you don't have to be tech-savvy to use it. You simply click or tap buttons and drag and drop icons with no coding experience required. Typical use cases that can be automated by the plug-in are Customer Identification, Order Acceptance & Processing, and Case Management, such as escalations, customer notifications, and case updates.
It can also be extended to include Automated Pipeline Management and to automate Customer Data Management.
G Suite plug-in
If you're a G Suite user, you can download a plug-in from the G Suite Marketplace and start executing the preconfigured bots within the G Sheets app. You can configure the Control Room settings, access the Control Room, and easily manage the bots and devices.
Excel plug-in
If you're an Excel user, you don't have to move away from Excel to trigger bots from a different application. Instead, you can trigger bots directly within Excel using an Excel plug-in.
The availability of RPA bots in your favorite office applications means the sky's the limit when it comes to automating new processes. You can make the best use of RPA bots while continuing to focus on innovation and high-value tasks.
Prebuilt bots streamline automation
If you're pressed for time, don't worry. You don't have to build your own bot from scratch. Bot Store, the world's largest marketplace for prebuilt intelligent automation solutions, houses more than 800 prebuilt, secure, easy-to-deploy bots and 20 Digital Workers that integrate with most enterprise applications.
For example, let's say your day-to-day tasks include processes using the SAP application. You can choose any of the following bots to suit your needs: SAP Procure to Pay, SAP Accounts Payable, SAP End to End Invoice Accounting, and more.
If you work with Salesforce applications, you can try A2019 – Salesforce Report Extractor, Backup Salesforce Data with RPA, Perform Various Salesforce Operations, Extract Salesforce Lightning List View, and more. 
And, if you're a developer looking for utilities to optimize your work, give the following bots a try to see how they can assist your tasks: XML to JSON Converter, Regex Utilities, and Excel Utilities. You can also find bots such as Control Room Admin Utility for an administrator.
By using prebuilt RPA bots in your back-office and front-office operations, you can deploy a significant percentage of your workforce to perform high-value tasks and customer-centric roles. As a result, you'll boost employee productivity, morale, and creativity.
Amplify your productivity and boost morale.
About Arjun Meda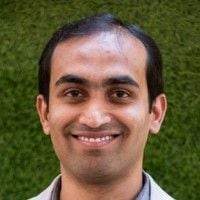 Arjun Meda is an RPA evangelist and part of the Bot Store developer relations team. He has more than a decade of IT expertise with a specialized focus in automation and digital transformation for global organizations.
Subscribe via Email
View All Posts
LinkedIn