Blog
What is the Role of the Chief Revenue Officer? Rob Ferguson Explains.
August 11, 2022
3 Minute Read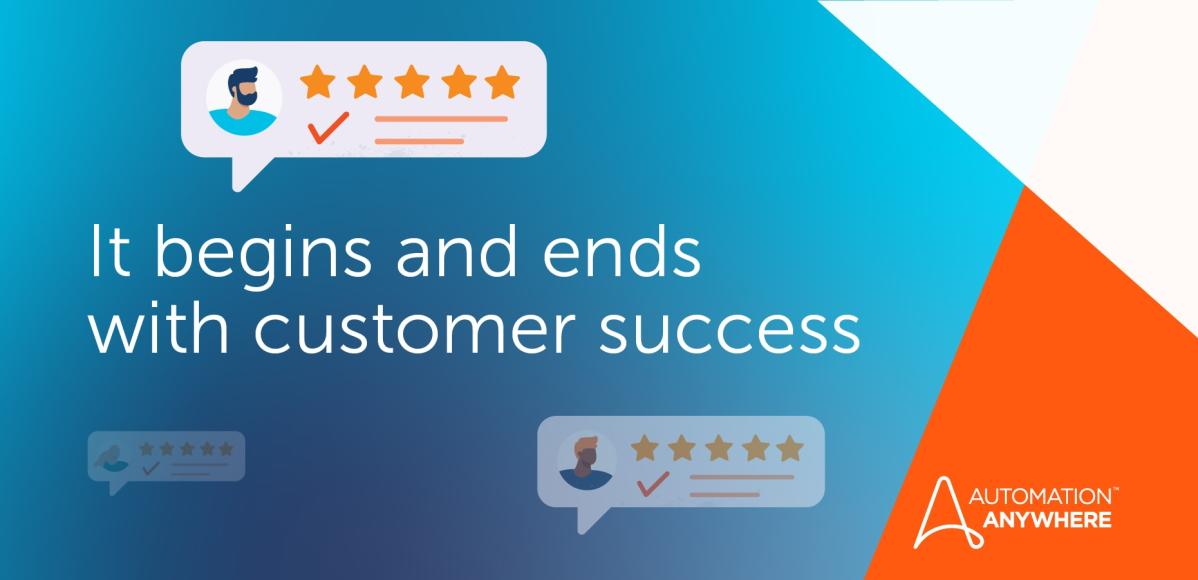 Editor notes: Rob Ferguson is the new chief revenue officer at Automation Anywhere. Rob joined our company from Salesforce, where he served as executive vice president of sales. In his more than 11 years at Salesforce, Rob had a variety of responsibilities, including managing North America and global go-to-market organizations. Prior to Salesforce, he held leadership roles at Oracle, Sybase, and PTC.
 
What brought you to Automation Anywhere?
Rob: As a pioneer in intelligent automation, the company is at the intersection of technology innovation and macro trends that result in an immense market opportunity for automation. But what intrigues me the most is the impact that automation is already having on the future of work and how we can help customers navigate that future to achieve success.
 
You mentioned macro trends. What are they, and how does automation play into them?
Rob: There are a number of overlapping trends and factors that are shaping our market opportunity. First, we're experiencing a shortage of knowledge workers in developed economies that is likely to be with us for a very long time. Second, all organizations face an imperative to continuously drive higher productivity to remain competitive or in non-commercial ventures deliver ever greater value. These factors alone would be enough to justify the prioritization of automation, but there is another factor perhaps more important: the nature of the work that is being automated.

Our technology enables customers to augment their human workforce with a Digital Workforce that can handle repetitive and error-prone tasks and liberate humans to work on higher value, more fulfilling activities. At Automation Anywhere, we are on the leading edge of this movement, and that's incredibly exciting.
 
What do you see as your role?
Rob: The title may be chief revenue officer, but really this is about doing everything I possibly can to ensure customers achieve their objectives. And revenue flows from that.

Helping our customers achieve success is a team effort. At Automation Anywhere, we think of the team as comprising internal subject matter experts, our partners, and key stakeholders within our customer base.
We aspire to earn trusted advisor status with all our customers and partners. We are committed to developing a deep understanding of customer goals and then providing objective guidance on how we can help. We want long-term, deep, and mutually beneficial relationships.
 
How does Automation help our customers?
Rob: Automation opportunities exist in almost every function in an organization; the potential use cases and scope are practically unlimited. But having best-in-class automation technology is not the only requirement to drive successful outcomes.
 
Why is technology not enough?
Rob: For customers to realize the value and achieve their objectives, technology is only a part of the equation. The "how" is as important as the "what." I can't overemphasize the importance of our system integration partners who play a significant role in helping customers drive value effectively. But the most important stakeholder is always our customer, and we are grateful for the partnerships we have with them.
 
And that all adds up to…
Rob: Successful, happy customers buy more! And being CRO really is as simple as ensuring that happens.
Put Our Support and Technology Work for You.
About Automation Anywhere Staff