Blog
The Most Memorable Moments of Imagine
June 25, 2021
4 Minute Read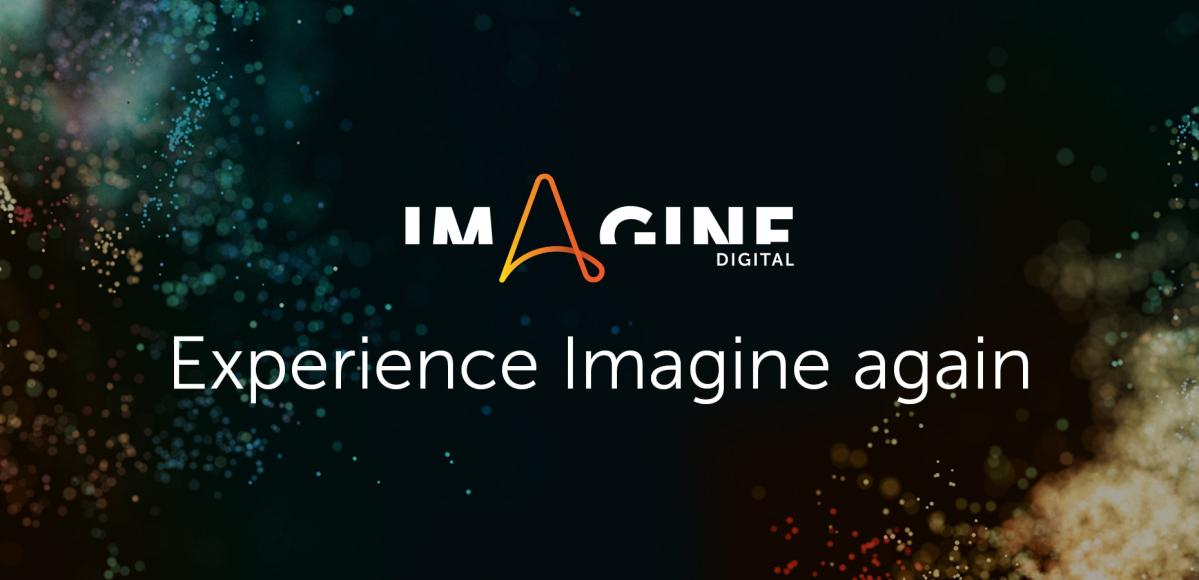 When we created Imagine, we set out to build not just another corporate event but more of an experience where people would come to exchange ideas about building more efficient, more productive companies—the real promise of so-called digital transformation. From the beginning, the "experience" was manifested in not just what we did but how we did it, creating keynote presentations and breakout sessions that became so unusual and compelling that attendees remembered them long after the event.
At first, some of these sessions may have seemed so unusual that we wondered if they were really good or just goofy. As it turned out, it came down to how well we executed them. Judging by the audience's response, we had every reason to believe that we executed them well.
One year we created a competition for customers where on the main stage they participated in a session we called, Mine is Better Than Yours. During that session, they competed against one another in convincing the audience that their RPA implementation was the best. The audience eventually determined the winner. Afterward, we had one prospective customer tell us they made their decision to award us their business based on the originality of that session. I had no way of knowing if they were kidding, but it must certainly have influenced them. It was memorable.

Jump forward to 2021
As the world was beset by the pandemic, there was a feeling of vertigo for most companies as they scrambled to capture the magic of live events virtually. And this may be one of the Imagine franchise's most memorable moments. Judging by the more than 20,000 registrations for our Imagine Digital event in May of this year, we feel good about the way we made the transition.
During our most recent Imagine, CEO and Co-founder Mihir Shukla's fireside chat with Thomas Kurian, CEO of Google Cloud, was by far our most well-attended and memorable session as we announced our sweeping partnership. The conversation was rich with insights into the different meanings of digital transformation for different industries and the role cloud-native, hyper-automation plays.
Mihir's opening keynote was popular as always. But this year, he was joined by Craig Davenport, SVP of international operations IT and corporate systems of GM Financial, who talked about how RPA empowers employees at that giant global company. And Richard Harding, intelligent automation director of Jaguar Land Rover, spoke about how our cloud-native RPA platform is driving more than $100M in cost savings at the company in just this year alone.
Twelve extraordinary customers gave presentations about their RPA implementations. Attendees valued hearing directly from customers. And customers had a great deal to say that was meaningful to the audience. These sessions were well attended.

More to experience
As with all Imagine experiences, we had sessions that were just refreshing such as South African Mt. Everest climber Cathy O'Dowd, who talked about the importance of making critical decisions at precisely the right time. We had five-minute "respites" in the program from Holly Martin, a 27-year-old woman sailing solo around the world in a 27-foot sloop, and a five-minute mediation session for attendees led by a yoga master from Kerala, India. Another break, 5 Things to Do in Paris. In a Pandemic. All of these helped make Imagine an experience, not just another corporate event.
So, when do we expect to return to live Imagines? We're looking at it carefully, as are other companies. Meanwhile, I can assure you that what we've learned from our virtual Imagines will make us smarter as we eventually return to hosting live Imagines again. Perhaps even this year.
Experience the keynotes and sessions again. Didn't attend? Sign up to watch the on-demand videos. It takes less than a minute to register. And it's free.
About Gary Conway