Blog
A Magic Quadrant Leader for RPA
July 29, 2021
4 Minute Read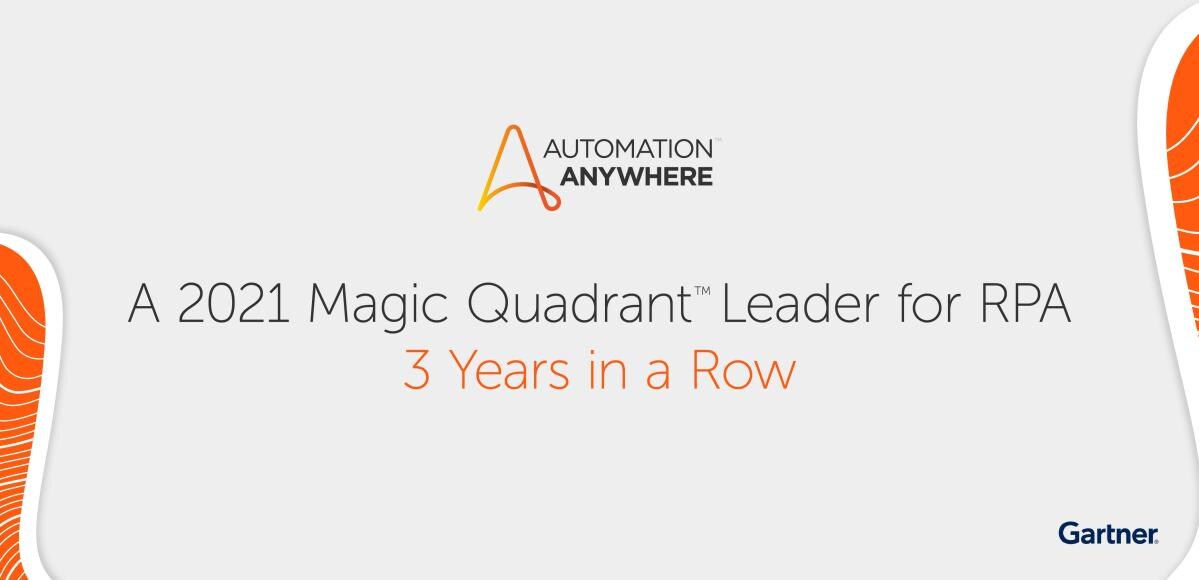 Automation Anywhere has been named a Leader in the July 2021 Gartner® Magic Quadrant™ for Robotic Process Automation (RPA) for the third year in a row. In addition, for the second consecutive year, we have been positioned furthest to the right for Completeness of Vision in the Leaders Quadrant. So, what does that mean for business executives and automation leaders?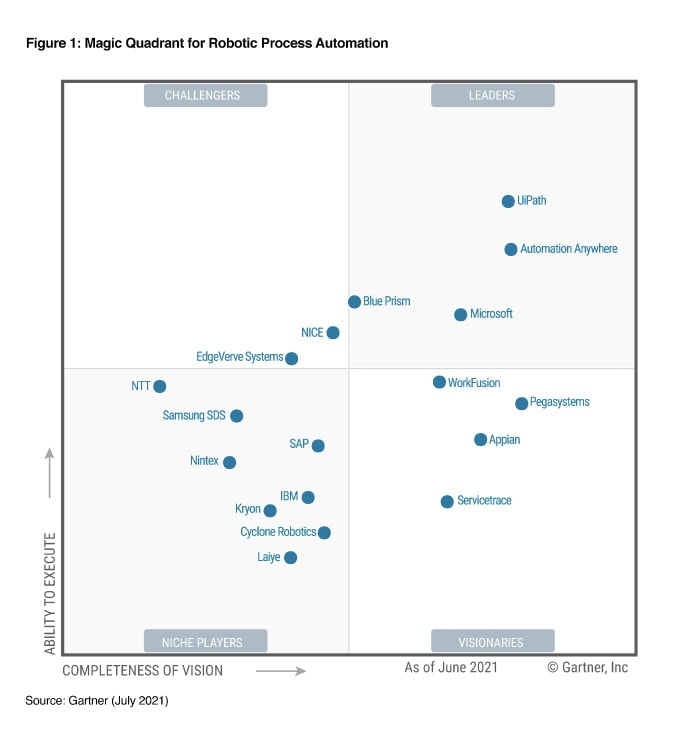 "We are pleased to see that once again Automation Anywhere is positioned furthest for completeness of vision in the Leaders Quadrant," says Automation Anywhere CEO Mihir Shukla. "We believe this is an acknowledgment of our unmatched product innovation and cloud-first strategy that empower our customers to accelerate their digital transformation by bridging the gap between the front office and back office with a single, integrated cloud-native RPA platform."

Leading in cloud RPA development
"The global cloud computing market size was valued at USD 266.0 billion in 2019 and is expected to expand at a Compound Annual Growth Rate (CAGR) of 14.9% from 2020 to 2027," according to Grand View Research. At Automation Anywhere, we're seeing businesses of all sizes across all industries choosing cloud as the foundation for their RPA initiatives. In fact, as of Q3 of last year, 67% of new customers opted for cloud deployment—and for good reasons.
Cloud RPA offers anytime, anywhere access—anyone with an internet connection and appropriate privileges, on any device, can execute and orchestrate processes and workflows across the organization. Cloud RPA also offers a lower total cost of ownership than on-premises solutions, cutting capital and maintenance costs. And it's more resilient to disruptions, for improved business continuity.
Take for example our Automation 360™ that offers all those benefits and more. Today, it's the world's only cloud-native, web-based platform for end-to-end automation. With built-in artificial intelligence and machine learning, it provides a single, integrated low-code/no-code solution that makes the platform accessible to everyone in an organization—no matter the skill level.
Automation 360 breaks down front-office and back-office technology siloes to automate business processes across systems and applications, including SaaS and legacy applications. All that has made Automation Anywhere RPA a leading choice with users.

The word from customers
In addition to the Magic Quadrant Leadership position, last year we were named Customers' Choice in the 2020 Gartner Peer Insights 'Voice of the Customer': Robotic Process Automation. For that report, 236 Automation Anywhere customers shared their feedback and helped us receive an overall 4.6 out of 5 stars rating. Feedback included:
"Automation Anywhere is a powerful tool and one of the leading tools in the market for business process automation."—Senior Software Engineer
"Automation Anywhere is an easy-to-use robotic process automation product in the market with great features."—Staff Systems Engineer
Here is a sampling of what other Automation Anywhere customers are saying about us from our recent case studies:
"Automation Anywhere empowers us to drive automation at the highest levels."—Business Development Manager


"As we're moving into the future, our goal is to be bigger, better, faster, strong. To be successful, we need to remove any potential limitations and have the latest and greatest tools. Migrating to the Automation 360 platform on cloud opened these doors for us, and now nothing is holding us back."—Senior Director of Tools, Automation & Analytics


"The new features Automation 360 provides in our automations, increases stakeholder engagement and reinvests our infrastructure cost savings into more licenses to expand our automation program."—RPA Manager
Gartner Peer Insights 'Voice of the Customer': Robotic Process Automation, 16 December 2020
Gartner Peer Insights reviews constitute the subjective opinions of individual end users based on their own experiences and do not represent the views of Gartner or its affiliates.
Gartner Peer Insights Customers' Choice constitute the subjective opinions of individual end-user reviews, ratings, and data applied against a documented methodology; they neither represent the views of, nor constitute an endorsement by, Gartner or its affiliates.


Get Your Complimentary Report.
About Riadh Dridi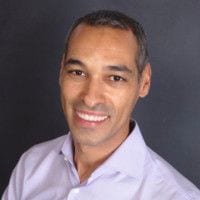 Riadh Dridi oversees global marketing for Automation Anywhere, where he harnesses more than 20 years of leadership experience in marketing, product management, and sales in Europe and the U.S. He serves as a board member and advisor to several early-stage companies.
Subscribe via Email
View All Posts
LinkedIn