Blog
First Step into the Tech Industry as a PR and Marketing Intern
August 26, 2022
3 Minute Read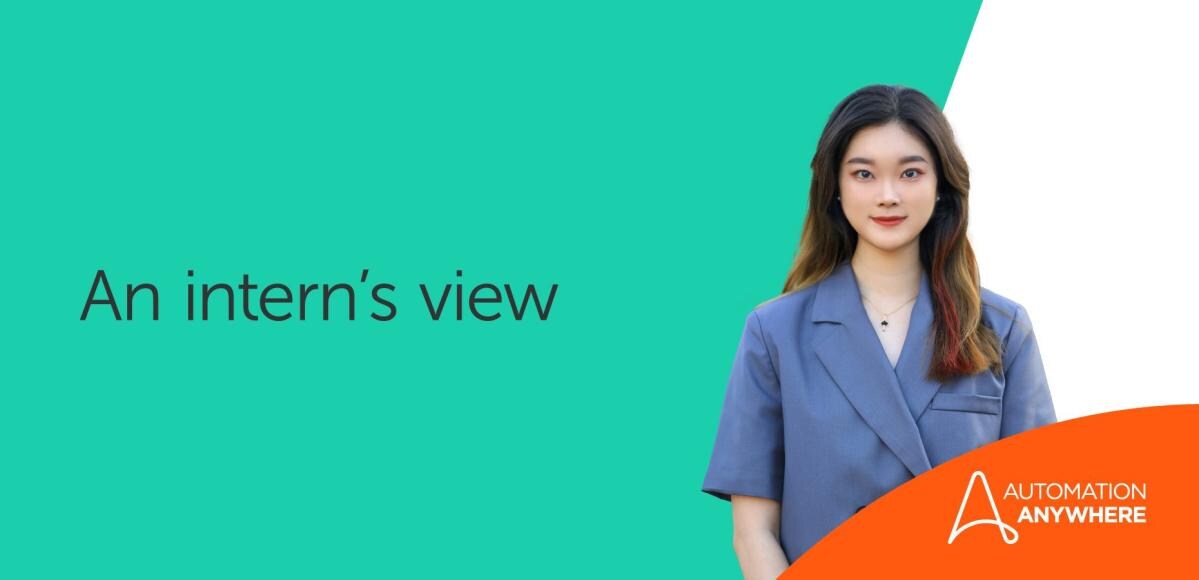 Interning at Automation Anywhere this summer as a public relations (PR) and marketing communications intern was one of the best experiences of my life. I didn't have much of a vision of how this internship would go before I joined the company. But after interviewing with the hiring manager and listening to the directors' careers and explanations of the company's business, I had a feeling that the internship would be very beneficial to me.
Expanding my knowledge of the Automation Anywhere technology
At first, I had little knowledge of intelligent automation that combines Robotic Process Automation (RPA) and artificial intelligence (AI). And what I did know was not enough to give me a clear understanding of the technology's benefits and possibilities.
When I started my internship, I was exposed to many industry reports on intelligent automation published by different consulting firms. After reading the report summaries of data analysis for thousands of companies in this field, as well as consumer perspectives, I realized that technology is becoming an integral part of our lives. It not only offers a brand-new lifestyle for people but also is the future of work. This technology frees people from tedious and monotonous tasks, saving time and labor costs and allowing people to devote more energy to creative work.

Understanding the role of PR in promoting the technology
Interning at a tech company in Silicon Valley not only gave me a fast-paced work experience but also provided insight into the details of communication and formal processes from a PR perspective. Moreover, it gave me a new perspective on my future career planning.
As a public relations and marketing communications intern, I was fortunate enough to be able to help edit press releases and participate in internal and external meetings in the PR team, as well as have different levels of experience in the global events team and social team. I am very grateful to the managers and colleagues who helped me and went out of their way to make sure I got real-world experience and learned something, and, as I anticipated, I really benefited from it.
After participating in different meetings and events and working on different projects, I realized the importance of PR for a company and that the skills and methods involved are not simple. Therefore, I want to use the power of communication to better express the image and culture of the companies I work for in the future as I progress in my career.

A change of view
Prior to this internship, I had not been overly interested in public relations and had not thought about starting my career in PR. But this internship fostered my interest in the field and got me excited about RPA and AI.
The projects I've been working on really set the tone for my future career path while also providing me with a real sense of how I could translate what I learned in school from theory to practice and apply it to my work. I appreciate everyone who has helped me along the way, and I will always cherish this experience.
Go be great!
Scroll down the Automation Anywhere "Careers" web page for more about our internships.
Where Will Our Internships Take You?
About Alicia Chen