Blog
Happy Certification Nation Day from Our Great Workplace
May 18, 2022
4 Minute Read
We know Automation Anywhere is a great place to work. In fact, we're a Certified™ Great Place to Work® for 2022, which makes it official. And today, we're celebrating Certification Nation Day to join with other great workplaces in touting our unique, inspiring, and supportive culture to the world.
BEING a great workplace
If you're unfamiliar, Great Place to Work® is the global authority on workplace culture, employee experience, and the leadership behaviors proven to deliver market-leading revenue, employee retention, and increased innovation. Being a Great Place to Work® is a reflection of our culture and our people. The certification is based on real feedback from employees, using the Trust Index™ survey. More than 8 in 10 of our team describe Automation Anywhere as a great place to work, well above the average of 57%.
But how do you define "great"? In the employee survey results for Automation Anywhere, the two most used words were "people" and "team," along with words like "culture," "free," "benefits," and "unique." You can see these and other results from our employee experience survey on our Automation Anywhere Great Place to Work® company page.
We work hard, everyone at Automation Anywhere, to contribute to our culture and ensure we keep pushing it forward. That originates from a leadership team that cares about our people and building a team that cares about each other. That's part of our culture, and our people put that into practice each and every day, all around the world. Here's just a sample of what they had to say about each other:
Amr Khamis, a commercial sales account executive in Dubai, UAE, says, "I know my team always has my back!" Raul Keys, a senior sales engineer in Johannesburg, South Africa, says Automation Anywhere combines "a team that genuinely wants each other to succeed, inspirational leaders, and a company that puts its people's wellbeing first." Nat Vaughan, an executive assistant in London, UK, says, "The people at Automation Anywhere inspire, challenge, and support me." Ajinkya Murtey, a marketing specialist in Vadodara, India, says the regular company town halls "keep us informed and connected around the globe." And Chrissy Martino, internal events and comms program manager in Austin, Texas, says her colleagues are "the most supportive, intelligent, and driven people I've ever met."
That's high praise and we're incredibly proud of those impressions. It's also just how we operate at Automation Anywhere, what we expect from each other, and what we look for when we recruit and hire.
BUILDING a great workplace
According to Great Place to Work research, job seekers are 4.5 times more likely to find a great boss at a Certified Great Workplace. Additionally, employees are 93% more likely to look forward to coming to work, and are twice as likely to be paid fairly, earn a fair share of the company's profits, and have a fair chance at promotion. Those are all enviable workplace attributes, to be sure, but the past few years have really shone a spotlight on the human side of work.
Recent events, from the pandemic to social challenges to global conflicts, have put even more pressure on workplaces to be diverse, flexible, and understanding. We're doing everything we can to make strides in those areas because that's what a great workplace does. A large component of those efforts is to ensure we bring in new people who share those values and can contribute to and grow our culture.
Certification Nation Day plays a part, too. We're proud of our status and want to shout it to the world. We also want our teams to feel proud of the company they work for and see that we're all excited to share their stories. And, we want job seekers to see what a great opportunity Automation Anywhere offers and what a great team and culture we have.
Speaking of, Automation Anywhere is hiring. A lot! We have more than 100 openings across teams and experience levels and based from Bengaluru to Boston and San Jose to Singapore.
So take a moment and consider your current workplace. Is it great? Truly great? If you hesitated even just a moment, consider a career with Automation Anywhere. We promise it'll be great.
Join the Automation Anywhere team.
About Nancy Hauge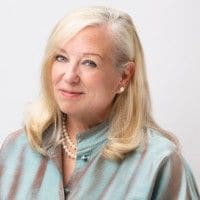 Nancy Hauge is the chief people experience officer at Automation Anywhere. She is a recipient of the "Stevie Awards" for women in high tech and was named by the Silicon Valley Business Journal as one of the "100 Women of Influence" in Silicon Valley.
Subscribe via Email
View All Posts
LinkedIn