BEST-IN-CLASS RPA SECURITY
The only RPA platform with bank-grade security and governance
Security is ingrained within every aspect of the Automation Anywhere Digital Workforce Platform, spanning security of data, credentials, and ability to enforce fine-grained role-based access control (RBAC) at scale. Automation Anywhere delivers Robotic Process Automation (RPA) engineered with built-in security to help you meet the most rigorous governance, trust, and compliance requirements.

Fine-grained RBAC
Granular role-based access control (RBAC) and separation of duties maintain clear lines between users.

Bank-grade encryption
Industry-leading encryption protects data at rest and data in motion

Secure access
Enterprise security integrations and built-in features secure access to data

Bot Lifecycle Management
BLM brings leading software development security practices into RPA

Audit completeness
Full audit trails deliver visibility and compliance support
HOW DOES AUTOMATION ANYWHERE DELIVER SECURE RPA?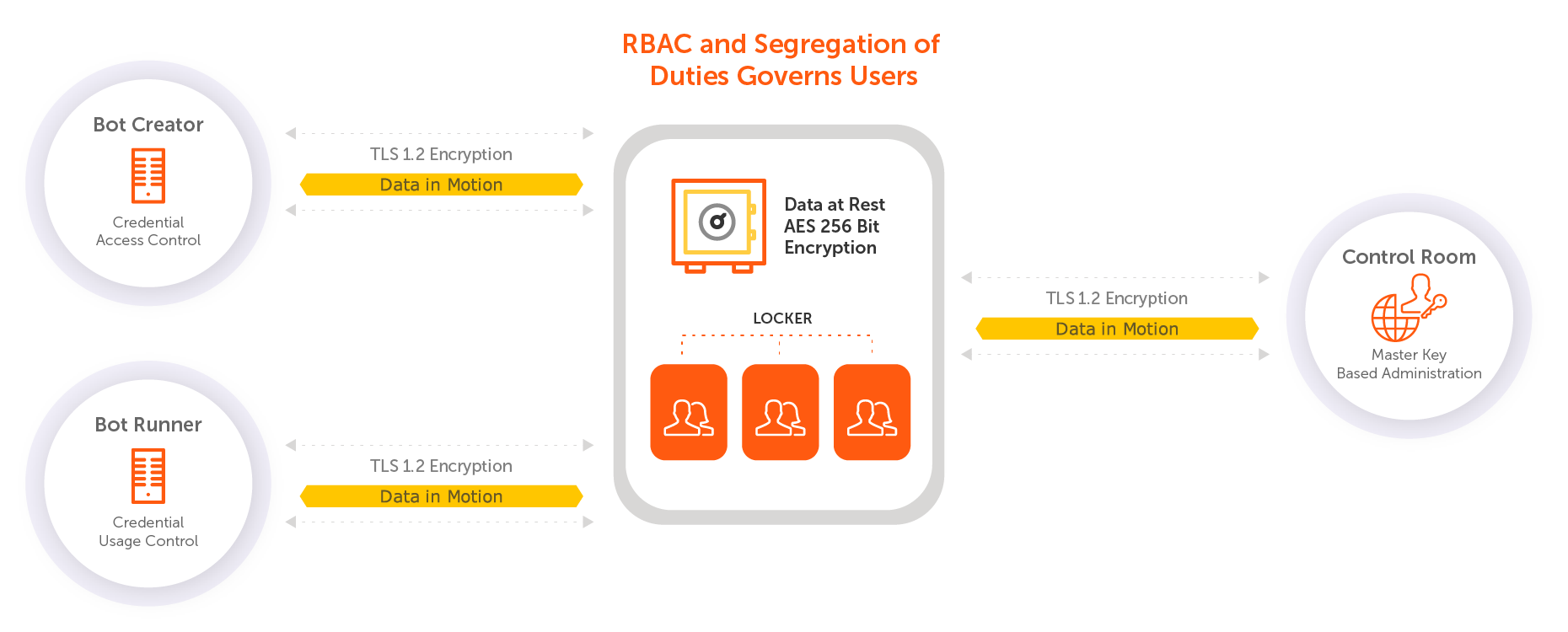 RPA SECURITY FROM DESIGN TO DELIVERY
Automation Anywhere follows unmatched standards in everything we do

Utmost Level of Trust
Deliver the industry's most comprehensive RPA security

Enhanced Risk Management
Support rigorous and centralized governance and compliance

Highest Level of Operational Simplicity
Maintain unwavering standard for seamless integration with existing security systems and tools.

Robotic Process Automation Buyer's Guide
Understanding Automation Anywhere Enterprise RPA Capabilities

RPA Cloud Security | Automation Anywhere Enterprise 2019
Deloitte and Automation Anywhere assuage the concerns that come from a cloud-based RPA platform
SECURITY BEST PRACTICES FOR RPA
How can you ensure your RPA deployment will be secure? Learn what defines secure RPA including core architecture and enterprise integrations and discover how smart security choices make protecting RPA easier.