What are the benefits of RPA for hospitality operators?
The hospitality sector is essential for customer satisfaction and a positive guest experience. RPA + AI provides benefits throughout the travel industry. Software bots can help manage repetitive hotel workflows such as inquiries and cancellations. Tourism groups can use software bots to research and compile competitive data. Food and beverage departments can use RPA's finance automation capabilities, and venues can leverage reservation management.
Who benefits from hospitality automation?
Automation is an ideal answer for today's business challenges, capable of removing obstructions for more streamlined operations. Working with human intervention, a digital workforce and software bots help fill gaps and allow lean processes to run more smoothly and have a ripple effect throughout your entire organization. Such as optimizing workflows, providing positive guest experiences, reducing time-consuming manual processes, and reducing operating costs while increasing profitability. Here are some ways RPA can help your organization.
TaskUs deployed AARI, which allowed the client's teammates to trigger bots while remaining in their system. The bots would pull the required customer information from various systems and deliver it back to the teammates, who would spend the time interacting with the customer.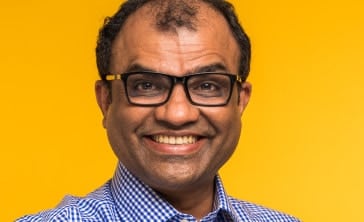 Within one month,we developed and deployed AARI and quickly demonstrated value by simplifying tasks for our frontline and efficiency gains for our clients.
- Manish Pandya, SVP of Digital Transformation, TaskUs

105%
improvement over AHT target
2X
increase in ticket processing capacity reducing defects
How hospitality automation can help your property
Hospitality automation excels at streamlining manual processes that are traditionally time-consuming, prone to error, and full of bottlenecks. Whether anticipating the tourist season, scaling hospitality operations or planning marketing activities, RPA can help.
Manage guest data with layered security and user roles. Free employees up to focus on more customer-facing activities, build customer loyalty and provide a hassle-free experience.


Guest Services
Scale chatbots to handle seasonal volume increases instantly.
Complete real-time loyalty processing, send thank you and upsell opportunities automatically.
Process booking requests 24/7/365.
Process reservations and deposits in real-time for multiple accounts.
Use RPA to offer guests personalized amenities, target upsell opportunities, and update customer preferences.
Use front office automation to ensure business continuity and positive guest experiences.
Use bots to provide updates to guests about delays, weather or outages in real-time.


Marketing
Use RPA and artificial intelligence to track competitive data in real-time.
Compile customer profiles from multiple sources simultaneously to identify upsell opportunities.
Use loyalty processing data to target personalized marketing messages and upselling opportunities.
Use RPA-as-a-service to scale business opportunities, track travel companies' recommendations, trends.
RPA monitors occupancy in real-time, manages promotions, VIP loyalty messaging, and targets slow periods.
Use intelligent automation to send personalized e-vouchers, loyalty discounts, and rewards


Finance and Audit
Automate check-in, check-out, cancellation and refunds for optimized workflow.
Provide real-time management reports of occupancy, trends, staffing and inventory requirements.
RPA bots can automate the creation and delivery of bills, invoices, and receipts to customers.
Track inventory and supplies, auto-generate supply lists, and re-order requests.
Use RPA to automate compliance and audit reports, compiling data in real-time for financial analysis.
Use RPA to flag delinquent payments, send reminders, escalate for human intervention.


Human Resources
Use intelligent automation to anticipate staffing requirements, training and future needs.
Automate routine administrative practices to allow employees to focus on higher-value priorities.
Streamline hiring and onboarding with RPA to update credentials, schedule training, staffing.
Improve employee communication with real-time updates.
Compile customer complaint information in real-time for training and guest experience improvement.
Use bots to cover booking, inquiries in peak seasons, and scale as needed for support.
What to look for in an automation solution for your hotel property
Digital transformation is driving RPA adoption in the hospitality sector as tech-savvy guests expect 24/7/365 access to booking, inquiries, check-in and check-out, e-refunds and cancellations. When choosing a provider for RPA, look for one with intelligent automation, artificial intelligence, and machine learning capabilities. In addition, the provider should be familiar with the hospitality sector and the unique challenges the industry faces.
Consider your unique situation when choosing an RPA solution. For example, operations in hospitality can't afford to be shut down; you need an automation solution that is plug-and-play and can scale with your operation to cover peak periods. Your hospitality automation solution should also be able to handle the necessary levels of security to protect guest data.
Determine which processes would be immediately optimized by RPA, and use it as a proof of concept. Does the provider have specific use cases, case studies and referrals?
How to get started
We offer a comprehensive training platform at Automation Anywhere University to assist your staff to grow their capabilities and create custom, AP automated systems to meet your organizational needs.
More Hospitality Automation Resources