RPA in Education
How RPA can support higher education front offices
Institutions of higher learning deal with millions of people annually across the globe, often fostering cutting-edge ideas and solutions that change the lives of millions. However, many of the front-office operations remain old school, with repetitive processes, tedious tasks, high volume business processes, and manual procedures.
Robotic Process Automation (RPA) can streamline many routine business practices in educational organizations, including enrollment, attendance management, and general inquiries, allowing staff to focus on higher-value business processes. Let's look at how intelligent automation (IA) using RPA can help front offices in the education sector.
What are the benefits of RPA in higher education?
The education sector has many key stakeholders and business processes, many of which are ideally suited for RPA. High-volume tasks such as attendance management, eligibility criteria, enrollment process, general inquiries, and other student services can be handled by RPA software bots and digital workers.
Here are some ways intelligent automation using RPA can lead the digital transformation in the education sector, resulting in cost savings and streamlined business processes.

Error-Free Application Process
Student admission applications are lengthy and require a multitude of documents from various departments. Intelligent automation can streamline mundane tasks such as enrollment criteria, verify the applications are complete, send missing documentation requests, and update status.

Streamlined Student Enrollment
Educational institutions receive hundreds of enrollments each term. RPA can simplify the enrollment business process by using bots to review structured and unstructured data to verify, upload and update enrollment status, send tuition statements and reminders, and update databases across the organization.

24/7 Student Servicing
RPA chatbots can handle routine general queries such as phone numbers, enrollment processes, issuance of report cards, student attendance, and inquiries from website visitors. In addition, NLP and AI allow chatbots to understand human language, learn from past data, and respond appropriately to queries.

Cost Savings
Intelligent automation results in the reduced time needed to perform rote tasks, employees can accomplish more productive and strategic tasks. Educational institutions can manage large-scale quickly, with less personnel, which can help maximize their revenue.

Student Award Allocation
RPA can track scholarships, bursaries, grants, and loans and verify enrollment. A bot can also validate banking details for quicker payments, reducing rework, and expediting assistance to students who have previously been approved.

Transparent Finances
Higher education institutions handle high volume financial transactions, including student tuition, student loans, grants and bursaries, accommodation, suppliers, food and beverage sales, student and educator salaries, and routine business processes.
Discover how RPA can help your Institution
See how RPA with Automation Anywhere simplifies education front office tasks.
Who benefits from RPA in education?
Robotic Process Automation can streamline many time-consuming, mundane processes in the learning environment and streamline workflows across the institution. As a result, software bots can create cost savings and an efficient educational environment.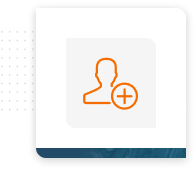 Admissions
RPA can quickly review admission applications, flag missing documentation, check eligibility criteria, and flag borderline cases for review. In addition, RPA software can send notifications of approvals, determine staffing requirements and calculate room requirements.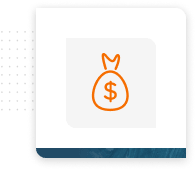 Finance
RPA tools can handle time-consuming manual processes in finance and accounting such as database updates, issue payments, verifying receipt, and flagging discrepancies for investigation. RPA can also automate payroll processing, vendor management, etc.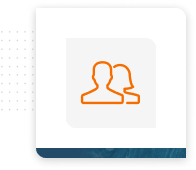 Human Resources
RPA software can notify short-list candidates, onboard employees, schedule classes, send routine communications, timetables, and class lists to staff members, process approvals for personal time off and automate meeting scheduling.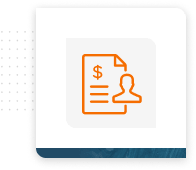 Payroll
A digital workforce can help handle the mundane tasks of payroll in the education sector. For example, RPA can track staff hours, issue payroll, generate reports, track deductions and issue documentation. In addition, it can track absences, vacation, and time off and flag issues for review.
University of Melbourne saves 10,000 hours annually with Automation Anywhere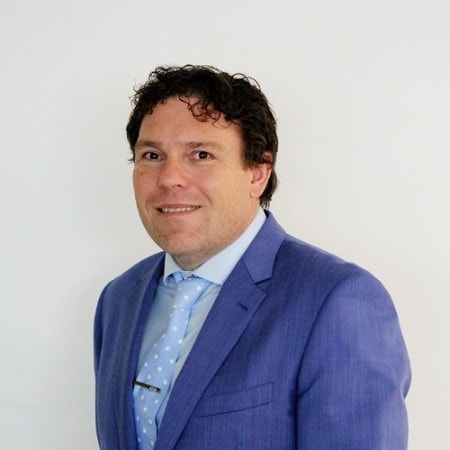 Automation Anywhere gave us the means to automate 22 repetitive processes, allowing our faculty to focus on value-added tasks.
- Brendan Snowden, Associate Director of Service Improvement, University of Melbourne

RPA allowed the University of Melbourne to automate 22 processes
97%
throughput in processing supplier details
Saved 10,000 hours in labor annually
How RPA can help the education industry
In addition to the apparent support RPA can give to the front office in the education industry, there are complementary processes that can contribute to the overall success of the educational institution. Whether scheduling meetings, exams, and labs, overseeing attendance, enrollment, staffing, and student services, there are many applications for RPA. Let's look at some benefits.


Admissions
RPA bots can simultaneously verify, scan, upload, and log documentation for multiple applications.
Verify eligibility requirements, send notifications of missing documentation, track receipt of missing info.
Reconcile completed coursework with graduation requirements send notifications.
Flag candidates for scholarships, bursaries. Generate reports, send notifications, update databases.
Calculate staffing requirements, classroom allocations and create timetables and staff requisitions.
Schedule exams, update timetables, automate room bookings and exam results.


General Inquiries
RPA chatbots can handle website visitor inquiries, including address and phone number requests.
Send information about the application process, tuition, student services, and loans upon request.
Track and log requests, general information, and collate by department and geographic location.
Generate marketing statistics based on faculty, education level, location, and nature of the inquiry.
Cloud-native RPA allows updates without lag or downtime, providing 24/7/365 support.


Finance
RPA can generate and release bursary and scholarship payments efficiently and quickly.
Communicate across faculties and locations to collate staff hours, generate payroll and issue payment.
Track purchase orders, delivery notification, shipping manifests, issue payments and update accounts.
Track staff hours, salary, and benefits, flag discrepancies, process payments, update tax documentation.
Automate cash control reconciliation, generate reports, flag discrepancies in real-time.
Create and monitor fee structures, develop scholarship applications, implement or waive fees.


Human Resources
Identify staffing requirements, create and monitor short-list notifications, schedule interviews.
RPA can automate attendance management, teacher scheduling, substitutions, and student absentee reports.
Send automatic updates, schedule meetings and locations, provide information, revisions, and procedures.
Create profiles, request staff biography, lesson plans, class allocations and timetables.
Monitor hours, benefits, personal time off, vacation, and tenure guidelines.
Conduct payroll audit, generate tax documentation.
What to look for in an RPA solution for your institution
When considering a digital transformation for your higher education institution, it's essential to review your needs and requirements. For example, your solution may need to work across legacy systems in multiple locations. In addition, it will need to be robust and customizable to provide the return on investment you are seeking.
Will cross-functional data reporting be required? Does your educational institution share data and resources with other institutions? Your chosen RPA solution should have layers of security to keep your student's data safe.
What kind of support and training is provided? Is the solution fully customizable? Organizations with unique needs to the ecosystem. Your RPA solution should be flexible enough to meet those needs.
How to get started
We offer a comprehensive training platform at Automation Anywhere University, to assist your staff to grow their capabilities to create custom, AP automated systems to meet your organizational needs. Designed to be intuitive and straightforward, anyone can start making software bots that add value to your organization.
More RPA for education resources