NHS Hospital Implements First-of-its-kind Bot for 24/7 Monitoring of Crucial Oxygen Supply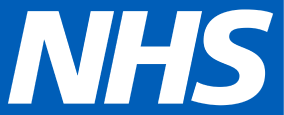 Benefits
24/7 Monitoring of oxygen levels without needing human intervention
1,500 Hours of capacity redirected to more value-added activities
100% Accuracy input rate, eliminating clinical risk surrounding oxygen reporting
'Always on' capability made possible by digital workers
Northampton General Hospital NHS Trust provides general acute medical services to nearly 700,000 people living in Northamptonshire county, located in the East Midlands area of England. The Trust is an accredited cancer center and is one of the largest employers in the region.
Challenge
The COVID-19 pandemic led to a rapid rise in the number of patients requiring oxygen support via continuous positive airway pressure (CPAP) or ventilator devices. Although supply was not expected to be an issue, the team at Northampton General Hospital wanted to monitor oxygen tanks closely to ensure it had constant and accurate readings readily available.
The existing process for oxygen monitoring was manual, and the hospital wanted to free up resources and reduce the risk of unnecessary errors as information was extracted from one system and input into another.
Solution
Led by IT, a project team was created to investigate and implement a Robotic Process Automation (RPA) solution to reduce the reliance on human intervention.
Close collaboration amongst IT, those with experience delivering and executing RPA solutions across the National Health Service (NHS), Estates and Facilities, who managed the oxygen supply, and representatives from Automation Anywhere, led to the creation of a bot within just 12 hours of the initial kick off meeting.
The bot ensures reliable information with data and flow rate calculations are provided to medical staff 24 hours a day. An estimated 1,500 hours of capacity has been freed up for other important projects, and confidence instilled that any issues would be instantly flagged to the team.
Automating the collection of the data mitigates clinical risk within the hospital by arming incident teams with the information required, allowing them to continually assess the needs of the organization.
GET STARTED WITH A FREE TRIAL
Revolutionizing your workforce and automating your business processes is just a click away.