Become an RPA Rockstar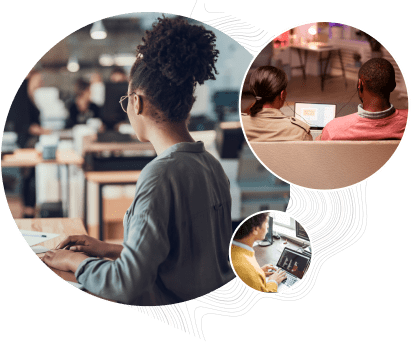 Welcome AI Expo Africa guests! This is the perfect place to begin your soar to career stardom, working with Robotic Process Automation (RPA), one of the fastest-growing, AI-powered platforms.
Robotic Process Automation (RPA) improves the performance, speed and productivity of any company's business processes and takes on the burden of its most tedious tasks. Today's essential competitive tool for business, RPA frees people to focus on higher-value work.
Sign Up Now for a Free Build-a-Bot Experience!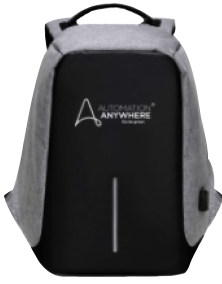 Before you take a deep dive into RPA, why not get your feet wet first? Sign up here for the Build-a-Bot experience—a free, hands-on introduction to building your first bot, using Automation 360, the RPA platform of choice for many businesses. This is a session where business leaders envision what automation can do for their teams—and where first-time users with no coding experience grasp the powerful potential of this low-code platform.
Your Chance to Win a Backpack
Complete these three easy steps to be entered to win:
Register now for your Build-a-Bot experience
Sign up with the same email address you registered with for AI Expo Africa.
Complete your Build-a-Bot session by September 30, 2021.
After you complete a session, you'll be automatically entered in a drawing for one of 10 Automation Anywhere waterproof, anti-theft backpacks. The drawing will take place on October 10, 2021 and winners will be notified by email. Only one entry per person will be considered.*
*Read the Terms and Conditions of the Automation Anywhere Backpack Giveaway here.
Already familiar with how RPA works?
Automation Anywhere University
Take a tour of Automation Anywhere University and the many ways to master Automation 360. AAU provides the curriculum and training that our social impact organizations and NGOs offer.

Community Edition
Community Edition ensures always-free access to software training and networking for RPA students and developers who use automation for social impact projects, but who cannot afford enterprise-level pricing for the access they need to realize their dreams.