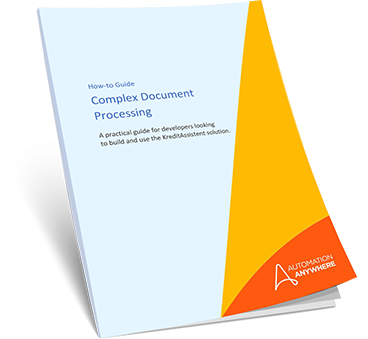 An AI-powered framework engineered for automation, enabling business users to process any complex document extraction use case.
In an increasingly digital world, the ongoing proliferation of documents continues to hinder efficiency and impede productivity. AIIM's report projects a 4.5-fold increase in documents in the next two years, exacerbating disconnected processes and systems, resulting in more human errors and restricted data accessibility.
Intelligent document processing (IDP), powered by generative AI, has the potential to overcome the limitations of traditional IDP technologies. It can quickly understand and extract content from unstructured documents with unprecedented speed.
At Automation Anywhere, we are putting generative AI to work on the Automation Success Platform. Built on a connected, open, and trusted architecture, Document Automation, powered by generative AI, is an all-in-one solution to empower enterprises to handle a wide range of unstructured documents and complex document types, including waybills, contracts, and more.
To expedite our customers' journey towards automation success, we have created the How-To Guide for an array of Complex Document Processing solutions. This guide enables enterprises to achieve lightning-fast and intuitive document processing through native integrations with best-in-class AI solutions such as Google DocAI, MS Forms Recognizer, and generative AI models built on the unified Automation Success Platform.
The Complex Document Processing How-To Guide serves as your gateway to crafting and deploying next-generation automation solutions infused with generative AI.