Product Brief
Understand Today, Plan For a Better Tomorrow with Process Intelligence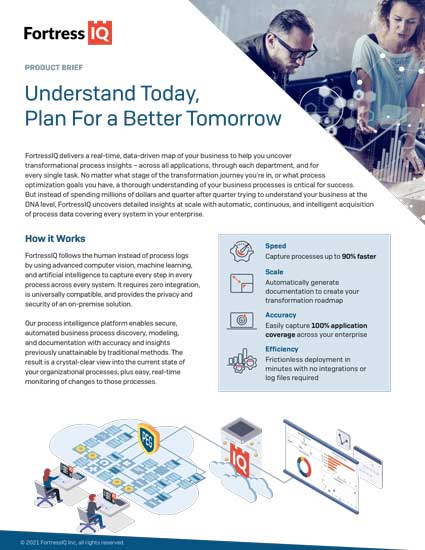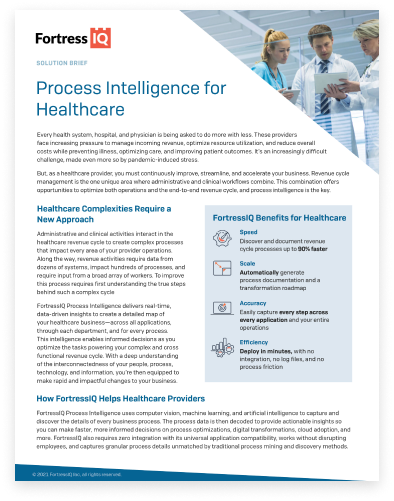 Process Discovery delivers a real-time, data-driven map of your business to help you uncover transformational process insights – across all applications, through each department, and for every single task.
Instead of spending millions of dollars and quarter after quarter trying to understand your business at the DNA level, FortressIQ uncovers detailed insights at scale with automatic, continuous, and intelligent acquisition of process data covering every system in your enterprise.
Enterprise Benefits

Speed
Capture processes up to 90% faster

Scale
Automatically generate documentation to create your transformation roadmap

Accuracy
Easily capture 100% application coverage across your enterprise

Efficiency
Frictionless deployment in minutes with no integrations or log files required
Learn more about how FortressIQ enables accurate, automated process discovery in just a few weeks. Download the Product Brief now!