Infographic
Your 6 Step Pre-Dive Checklist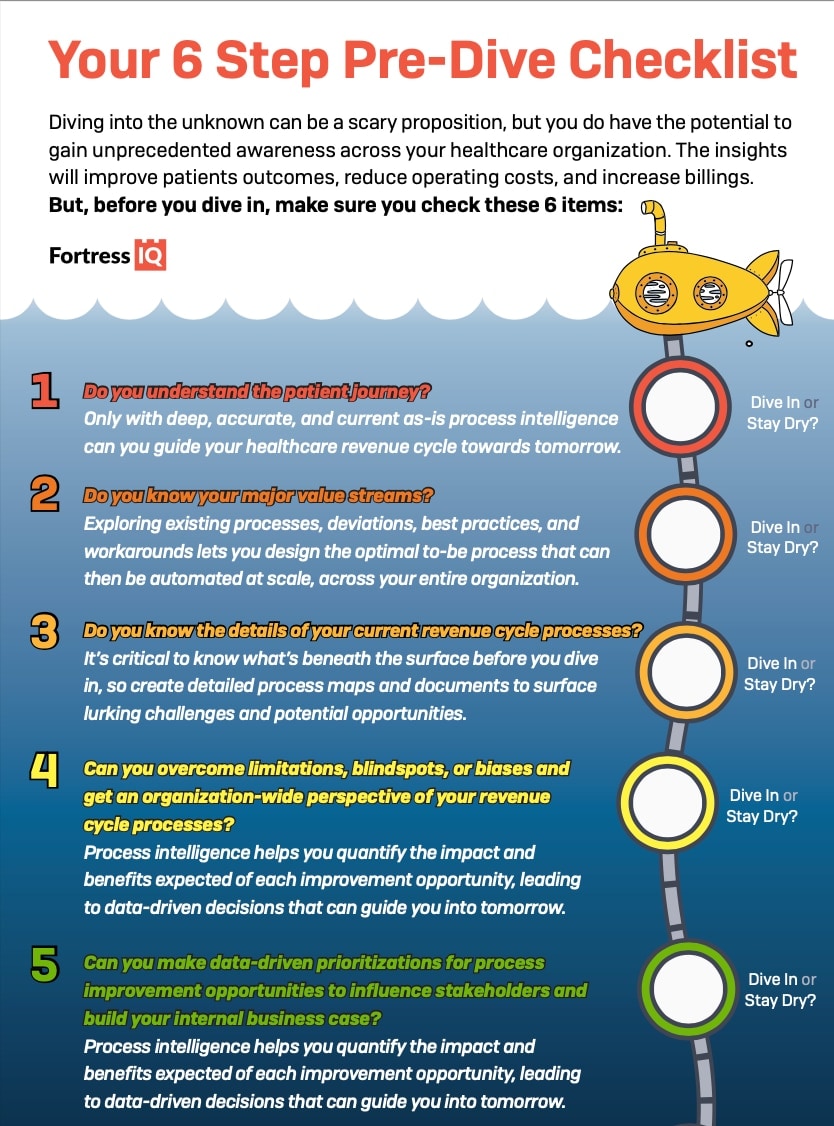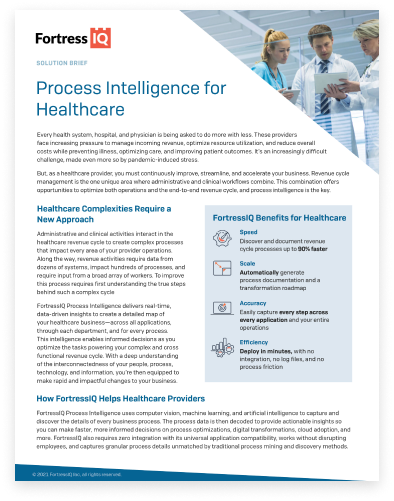 Diving into the unknown can be a scary proposition, but you do have the potential to gain unprecedented awareness across your healthcare organization. The insights will improve patients outcomes, reduce operating costs, and increase billings.
Download this infographic to explore the six prerequisites you'll need to conquer the uncharted depths of healthcare revenue management.
Download the infographic to learn more about:

Diving Into Revenue Cycle Management

Exploring the Unknown Depths

Ensuring a Successful Transformation
Download the infographic now to learn how you can begin exploring the depths of your revenue cycle.