Eli Lilly Japan automates to improve experience and boost productivity
ABOUT
Eli Lilly Japan K.K. is a subsidiary of US-based Eli Lilly and Company.
It contributes to medical treatment in Japan through the development, manufacture, import, and sale of innovative pharmaceutical products that enable people to live longer, healthier and more fulfilling lives, focusing on the therapeutic areas such as cancer, diabetes, musculoskeletal diseases, central nervous system diseases, autoimmune diseases, growth disorder, and pain.
THE CHALLENGE
Throughout its history, the company has united caring with discovery to create medicines that make life better for people around the world. When launching new products, Eli Lilly wants customers, health care providers (HCP), and patients to have the best possible experiences. This means delivering products that go "beyond the pill." By embedding its drugs into holistic offerings while leveraging digital channels, real-world evidence, Artificial Intelligence (AI), and automation, Eli Lilly Japan aims to transform customer engagement, leading to competitive advantage and improved patients' health outcomes.
The productivity of its 1,700 sales reps is also very important to Eli Lilly Japan. The Kobe-based subsidiary is currently participating in Eli Lilly's global digital transformation effort, in which it is striving to digitalize and streamline processes for efficiency.
30
Tasks now completed by bots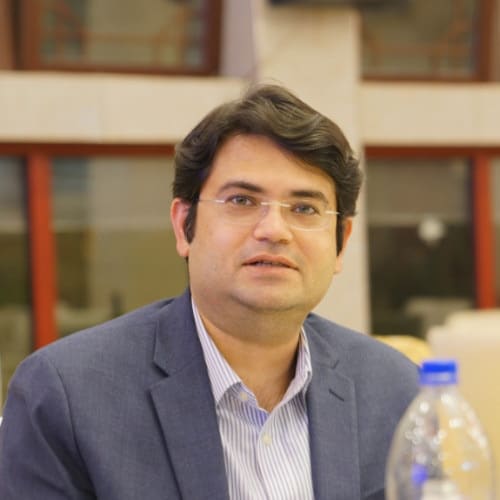 "We're excited to see the quick wins automation has delivered to the business. Now, we're leveraging those wins to drive automation deeper into customer-facing processes."
-Richard Mendoza, Automation Capabilities Leader

THE SOLUTION
In June 2018, Eli Lilly Japan began deploying RPA from Automation Anywhere in its HR, sales, marketing, and clinical functions. The processes automated include personalized honorarium payment notifications to sales representatives, congress seminar related operations for marketing, doctor visit suggestions to sales representatives, as well as document generation and notification for the clinical development function.
Processes Automated

Sales processes

Marketing processes

HR processes

Clinical development processes
THE WHOLE STORY
Unlike most enterprises that adopt RPA, Eli Lilly Japan has currently designated IT as both the owner and manager of its entire automation initiative. Under IT's guidance, the firm uses business process consultants who build up and document an accurate picture of the "as-is" business processes. An IT solution architect then reviews the processes and, with automation in mind, re-imagine them, designing a "to-be" process to deliver the best possible customer experiences and employee productivity gains.
A use case delivered to Eli Lilly Japan's sales operations is a prime example of joint productivity gains and improved customer experience. Previously, the company's sales operations had several manual processes associated with the detail representatives, including communications and payment processes with their doctors. The administrative assistants, at Eli Lilly branch offices, were manually processing important information when explicitly asked by sales reps. The manual processes, and consequent delays, impacted the doctors' experience.
By deploying software bots that automated payment confirmation, as well as generated and distributed personalized notification letters, Eli Lilly Japan was able to improve productivity, speed up notifications to doctors, and equally support all sales reps nationwide. With more than 1,700 reps spread out across Japan, this cumulative productivity improvement translated into significant gains at the affiliate level. Both sales reps and customers reported increased satisfaction with process improvements as a result of automation.
THE FUTURE
Next, Eli Lilly Japan is planning to use automation to reduce the operational efforts associated with regulatory mandates. An increasing number of doctors are open to communication through a mix of sales force and digital channels which enables a faster and more convenient customer engagement. However, it is essential to ensure that throughout this integrated engagement, the answers and material provided to customers are fully compliant.
As a first step, Eli Lilly is looking to leverage automation to provide compliant answers to unsolicited requests from these customers.
Eli Lilly is also seeking to deploy Automation Anywhere's Document Automation cognitive automation to review slides and other content for compliance purposes. With more than 8,000 documents—including medical and promotional materials—to be reviewed annually, automating the process will make Eli Lilly more agile while improving overall compliance.
"Combining RPA with cognitive automation and analytics gives us the foundation to transform how we serve customers."
-Richard Mendoza, Automation Capabilities Leader

CUSTOMERS LOVE AUTOMATION ANYWHERE, BUT DON'T JUST TAKE OUR WORD FOR IT
Our customers are excited to share their reviews and ratings of our automation products. See what they have to say.