Why reskilling and upskilling?
We believe reskilling for the future of work can help solve many of the world's pressing challenges such as the widening wealth gap, the plight of 100K+ refugees seeking employment, and even lower productivity levels due to declining workforce numbers in the future.
We are committed to empowering learners everywhere. Using our accessible curriculum, we're training people to learn and deploy automation technology to meet rapidly changing work demands. As part of the reskilling revolution, we're supercharging the skills of the global workforce and building a more equitable, inclusive future where everyone is prepared to take advantage of emerging careers.
Automation Anywhere is committed to unleashing more human potential.
Our curriculum and training program help create pathways to future-ready, tech-enabled jobs. Together with our global education and workforce development network we're democratizing access to powerful automation technology. We can help empower learners with in-demand skills that produce economic mobility.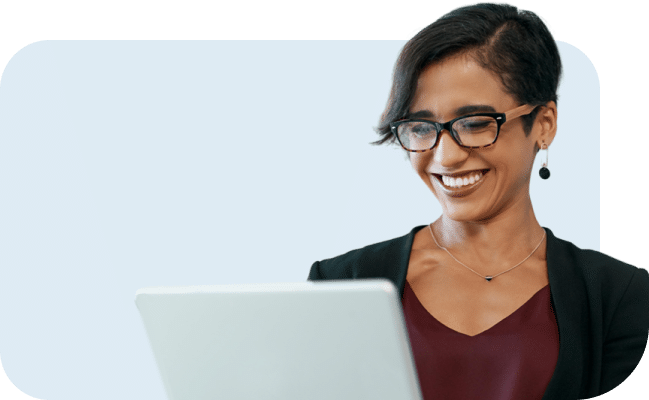 Free, on-demand training through Automation Anywhere University.
Scholarships for our RPA certification exams to gain industry-recognized credentials.
Free licenses to our no-code/low-code platform to develop skills.
Continuous support for the learning and work journey through the Pathfinder Community.
Eligibility guidelines
Automation Anywhere partners with organizations that provide workforce development training programs or upskilling services to historically marginalized or underrepresented adult communities around the world. We connect with organizations that are interested in using our courses and certification exams to support skills-based learning for careers in the future of work. For organizations hosting workforce training programs, we will provide a package of reskilling resources and a trainer enablement model for effective scaling to support the needs of people served by their programs. Partner organizations must also meet these criteria: 
Comply with Automation Anywhere's Supplier Code of Conduct. 
Do not discriminate based on race, religion, color, sex, sexual orientation, gender identity, age, national origin, ancestry, citizenship status, veteran status, disability status, or any other legally protected status. 
Adhere to the Foreign Corrupt Practices Act, USA Patriot Act, and all applicable laws and regulations in countries where support is provided.
Automation Anywhere reserves the right to audit our partners in order to ensure compliance with these eligibility guidelines.