Blog
What Is GRC and How to Maximize It
November 17, 2020
4 Minute Read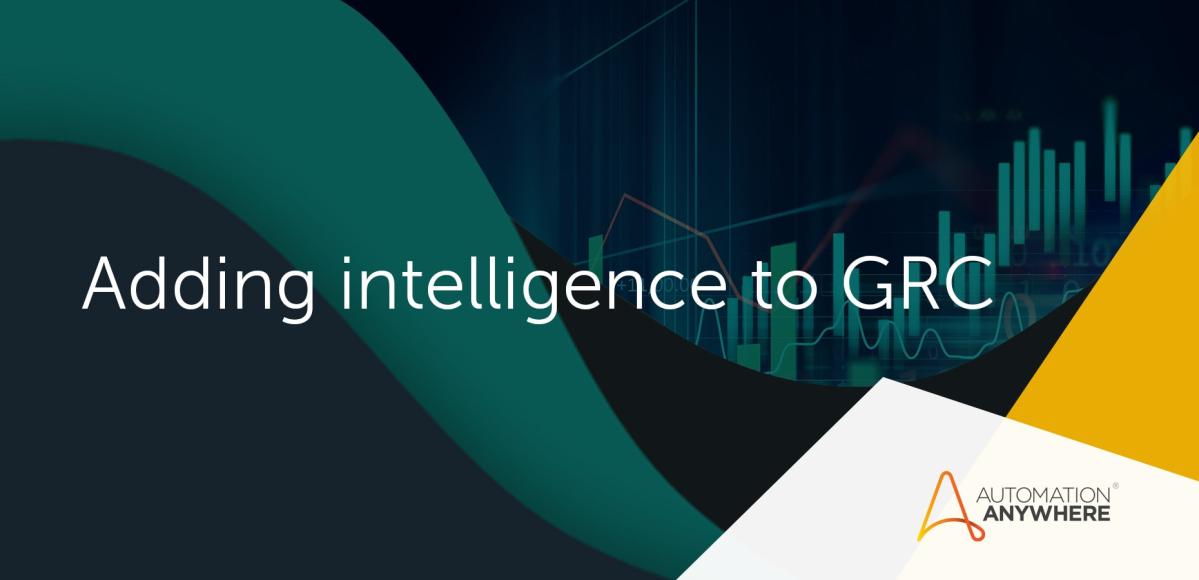 GRC stands for governance, risk, and compliance. It's a strategy for integrating an organization's management of its governance, risk, and compliance initiatives with regulations. As stated in a CIO article, "Think of GRC as a structured approach to aligning IT with business objectives, while effectively managing risk and meeting compliance requirements."
Importance of GRC
A GRC strategy can help with decision-making and improve a company's operations, including enhanced collaboration and visibility into a business's governance, assurance, and performance aspects. It can also assist with managing security, quality, ethics, and values and support business continuity.
Consider the three processes of GRC:
Governance is about the policies, rules, and processes in an organization that dictate corporate behavior and its management.
Risk management involves effective and cost-efficient mitigation of risks that can hinder internal operations or the organization's ability to remain competitive.
Compliance is a process that involves ensuring everyone in the organization follows the applicable regulations, standards, laws, and ethical practices.
Ultimately, GRC allows a company to run efficiently by synchronizing people, data, and activities across divisions and departments.
A good example of the importance of GRC in a company is in the management of its confidential and sensitive data. This data can be generated by a company or shared by its customers. Some of the GRC efforts regarding that data could include implementing internal data protection standards (governance) and adhering to cybersecurity regulations (compliance). When such governance and compliance measures are in place, a company can mitigate or manage security incidences such as data breaches (risk management).
Who uses GRC?
GRC is driven by the fact that organizations have to deal with several demands and challenges in today's business climate. For instance, stakeholders want high transparency and performance levels, while there are huge cost implications involved to meet the dynamic and predictable regulations and enforcement in the business sector. Plus, there are several major challenges management faces in terms of risks associated with the growth of third-party relationships and the harsh impact on a company that hasn't clearly identified its opportunities and threats.
Whether the organization is small or large, private or public, GRC can help the organization stay on top of its objectives and programs. GRC touches multiple stakeholders, such as business executives, finance managers, legal counsels, and IT directors.
For these stakeholders, GRC helps to identify and manage risk, meet regulatory and compliance requirements, discover and retain company records, and manage company-wide, GRC-related software installations. GRC strategies span the entire company, which connotes the need for management and coordination of GRC tools and policies across the relevant stakeholders.
Employing GRC tools
There are a variety of tools to manage and coordinate GRC programs at various levels of sophistication. They can help users map the controls and policies they create to internal and regulatory compliance requirements, facilitate workflows, and monitor the overall risk profile of the entire organization.
GRC tools that include intelligent automation—Robotic Process Automation (RPA) and artificial intelligence (AI)—can further help stakeholders become more efficient and productive by facilitating and automating the implementation and handling of GRC.
The benefits of adding intelligence
Manual processes involving spreadsheets and legal pads can slow down GRC and lead to duplication, inconsistencies, and errors. Intelligent automation can reduce or eliminate those issues by putting the work in the "hands" of software bots.
Problems can arise when GRC activities are disjointed because of siloed processes, departments, and systems in an organization. This disconnect can result in high costs, inability to address third-party risks, lack of visibility into potential and actual risks, and difficulty measuring risk-adjusted performance.
An intelligent GRC solution can integrate processes, the enterprise, and the vendor chain, eliminating the silos and increasing visibility. It can integrate and automate routine audit and compliance business processes to reduce or eliminate the risk of malicious activity or fraud in the company's enterprise resource planning (ERP) or SAP systems.
It can monitor user access and privileges to alert administrators when such access or actions violate compliance regulations and requirements. It can also flag any suspicious activity, including fraud.
GRC done right
A forward-thinking strategy, combined with buy-in from all stakeholders and intelligent automation, can lead to a successful GRC implementation, helping companies achieve their business objectives, act with integrity, and address uncertainty.
Add Intelligent Automation to Your GRC Strategy.
About Automation Anywhere Staff