Blog
Tips to Improve Your Finance Processes
April 15, 2022
6 Minute Read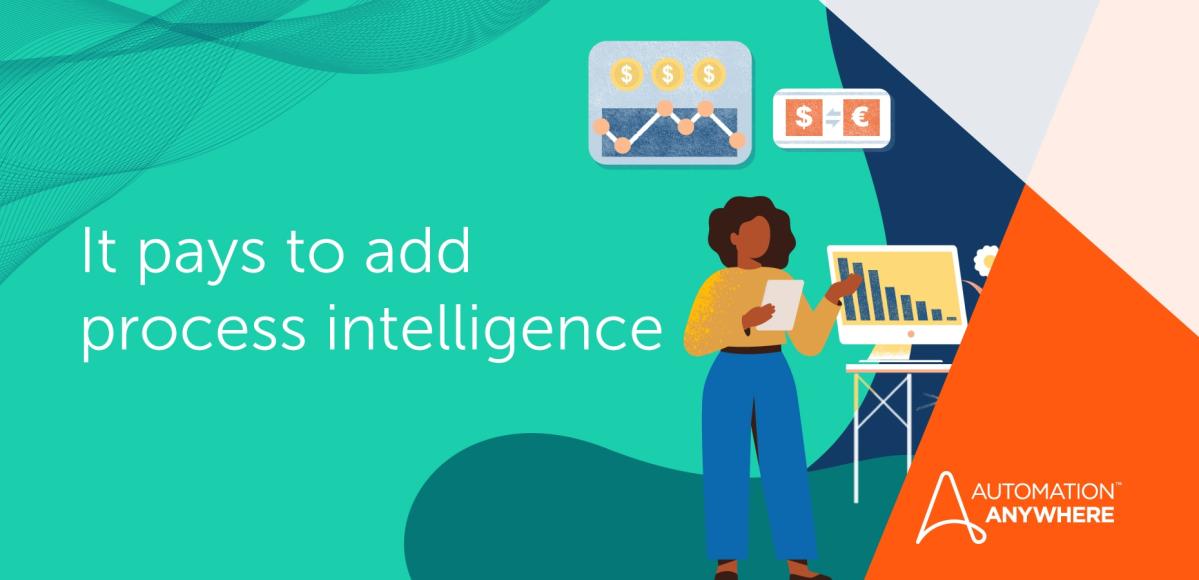 This article was originally printed on the FortressIQ website and includes updates to reflect the company's change in status. FortressIQ is now part of Automation Anywhere, and its offering is now our process intelligence product FortressIQ

Finance processes are what keep any business going, but it's much more than just accounting and scorekeeping. Since finance people support every part of a business, the processes they manage are integral and intertwined with every business decision. But they can't be involved at a strategic level if they're consumed with manual, slow, error-prone, or otherwise friction-filled processes. When they can't be strategic, mistakes happen, things are overlooked, and businesses choose the wrong path.
Improving finance processes benefits your entire business. Even just focusing on the biggest components—accounts payable, cash flow, accounts receivable, and data entry—can bring efficiency, accuracy, and better decision-making.
 
Ways to improve
Understanding how your business works today is where you can find ways to improve finance processes. It's important to be comprehensive and deep since the processes typically extend beyond the finance team. Think of payroll, budgeting, forecasting, auditing, training, business development, expenses, sales, and, well, everything. Typically, the finance manager in a business makes decisions alongside a department head, human resources manager, and, in some cases, even the CEO to ensure employees have a salary, a laptop, email, and everything else needed to do their job. That all costs money and finance processes are behind each of those decisions.
So, understanding end-to-end finance processes requires digging deep into your business to see how those processes operate. Just looking at the software tools used by finance might only capture a fraction of the full picture. Similarly, since nearly all companies use email and spreadsheets to run most finance processes, relying on manual process mining or limited application log files leaves too much unknown. What's required is a platform that captures real-time, end-to-end process insights across every worker and every system.
Once you have a complete, detailed view of your finance processes, you can start to identify and tackle these tips.
 
Reducing manual errors in processes
Inefficient and inconsistent processes lead to errors, omissions, and clouded decisions. This can be caused by siloed data separating, say, accounts payable and cash flow forecasting processes, or by manual data entry, data transformation, or data loading that slows valuable insights or delays timely financial reporting.
Using process intelligence to understand where finance processes move out of dedicated tools and into email, spreadsheets, or paper documents can highlight where manual errors are most likely. Those manual and end-user computing (EUC) tools consume too much manual effort to manage and maintain, so manual errors are likely to happen. 
Solutions include finance process automation using Robotic Process Automation (RPA) bots and artificial intelligence (AI) tools; reducing inconsistencies in process execution, integrating systems to avoid manual data transfers, and more.
 
Accelerating finance processes
Time is money, and cash is king, so accelerating finance processes gives your business access to time and money through better, faster, more accurate decisions. When the business wants to make any investment, they lean on the finance team to help them understand the financial impact of that decision. Using old plans, out-of-date reports, stale financial data, historical budgets, and other past data could lead them down the wrong path. When finance processes are fast, however, those decisions are made with more relevant insights.
Speeding up processes also impacts financial reporting, such as monthly close and consolidations, annual planning cycles, and the monthly and quarterly financial budgets and forecasts. Taking time out of these processes not only gives the finance team and the business insights that are timelier, it gives the team more time to spend on strategic decisions that matter. And it helps get regulatory and compliance reports submitted on time and with less effort.
 
Reducing the cost of finance processes
Taking time out of any process also reduces the cost of that process. But a finance team is interested in the bottom line, so reducing costs in any process helps improve profits. Cost reductions in finance processes can come from reducing manual effort by workers, which can then turn into taking on more value-add activities without adding costs.
Process duplication and redundancy also lead to excessive costs. Peering deeply into finance processes, from auditing to accounting, can highlight tasks that require repeated effort, or where mistakes frequently require rework. Eliminating that overlap requires you to gain visibility into all your existing processes so you can see where duplication happens and then fix it. Of course, the traditional process mapping and process mining tools don't have this level of visibility.
 
Increasing visibility into finance processes
Finance processes, and the resulting insights, are heavily scrutinized, audited, and analyzed. It's for good reason since financial process errors can cost businesses millions of dollars in profits, lost sales, and regulatory fines. The root cause in many cases is a reliance on manual processes, but to eliminate those processes, you need visibility into finance processes.
Process intelligence can provide detailed, accurate, real-time visibility into how your business runs its finance processes. With that insight, you can begin to identify areas for automation so that more mistakes can be eliminated. Or you can find ways to pull more financial processes out of spreadsheets and email and onto dedicated systems where they are put through proper review, approval, and auditing cycles. That helps you catch more errors before they have a chance to impact your business.
 
Reducing the cost of finance process training
Bringing on new workers to the finance team requires training in your processes and systems. Yet, it can cause productivity lags and frustration when the training doesn't match the actual as-is processes new workers need to learn on the job.
Mapping your current finance processes not only helps you find areas of improvement, but it also uncovers areas where reality doesn't match expectations. You can then work to fix broken finance processes, understand why workers are avoiding or working around specific processes, and update training courses to match reality or reinforce the importance of following accepted finance processes.
 
Start transforming finance processes with FortressIQ
The Automation Anywhere FortressIQ Process Intelligence tool uses computer vision and AI to discover, document, and analyze finance process insights at the user level, in real-time and at enterprise scale. Your financial process data is then mined using machine learning and deep learning algorithms to discover and map all relevant finance processes. From there, you can get to work on automating, optimizing, and streamlining processes within finance and across your business.


Learn More About FortressIQ.
About Rahul Talwar