Blog
Process Intelligence in Healthcare: How Processes Are Really Executed
August 18, 2022
3 Minute Read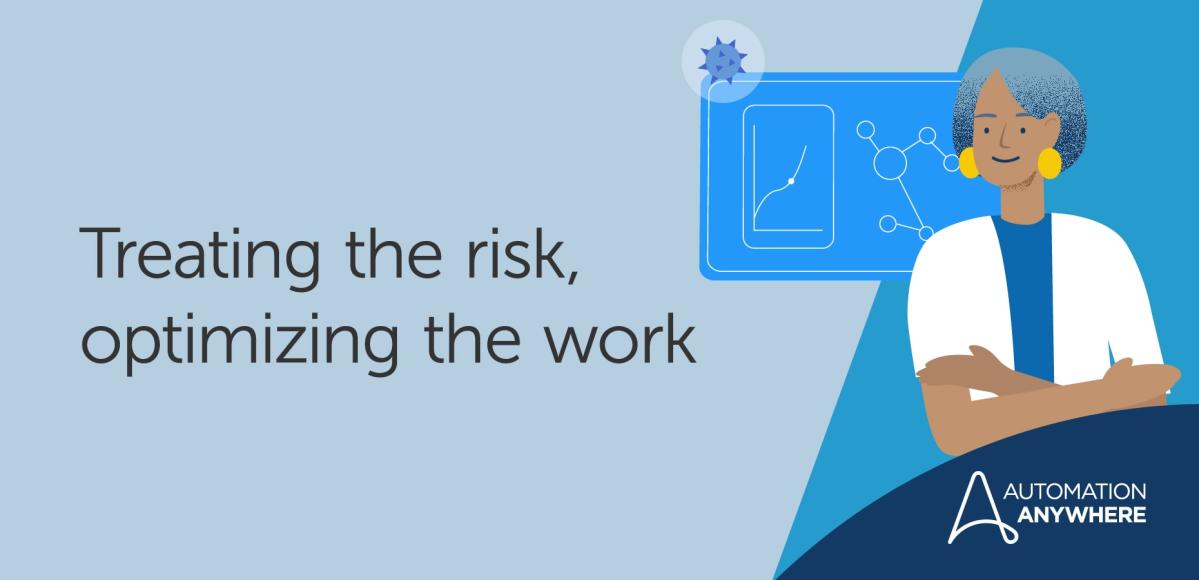 This article was originally printed on the FortressIQ website and includes updates to reflect the company's change in status. FortressIQ is now part of Automation Anywhere, and its offering is now our product, Process Discovery.
In today's healthcare ecosystem, every health system, hospital, and physician is being asked to do more with less. Healthcare providers face increasing pressure to manage revenue, optimize utilization, and reduce costs. At the same time, they are being asked to prevent illness, optimize care, and improve patient outcomes.
From clinical decision support systems (CDSS) to electronic health records (EHR), not to mention the medical coding and billing applications, health systems have made massive investments in technology, and stakeholders are inundated with data. Despite having access to reams of information, they are often forced to make crucial operational decisions without complete insight due to disparate data, system silos, and operational inefficiencies.
Providers, as well as payers, must be able to better manage their business and clinical processes to meet their customer's needs. Determining where and how to employ a quality improvement strategy is complex, but process intelligence can help professionals better understand and improve key processes that drive competitive advantage.
Under the microscope—revenue cycle management
To understand and conquer your organization's operations and end-to-end revenue cycle, you need a clear view of process intelligence. The healthcare revenue cycle is obviously more than just how money flows into your organization. The revenue cycle ultimately touches on every corner of the healthcare provider landscape—across dozens of systems, hundreds of processes, and untold workers. For your business, the first step is understanding how your revenue cycle operates so that you can quickly realize the potential value.
It starts at the front office with patient scheduling, insurance eligibility, and treatment authorization. Too often, the impact of proper verifications and upfront patient collections is not fully appreciated.
The middle office represents the clinical activity in the revenue cycle. It is a critical component and connects processes as patient data flows from front to back offices, including patient evaluation, diagnostic activities, laboratory services, medical treatments, clinical records, and medical coding. While the middle office determines the ultimate care and welfare of patients, it also impacts whether or not you get paid for the services provided.
The back office of claims and collections happens after patient care is completed and medical reports and coding have been submitted. This is where claims management, medical billing, and final patient collections take place. An optimized revenue cycle is a competing mix of stakeholders across an already complex ecosystem, and the transparency of process intelligence is table stakes for transforming the process.
Adapt to healthcare disruption
The effects of the pandemic may be receding, but continued healthcare disruption shows no signs of abatement. Simultaneous pressures to digitize, innovate, and scale your administration are being exacerbated by increasingly demanding patients, faster and more agile vendors, and constantly shifting healthcare business models and trends in payer preferences. Process optimizations and adjustments are required, but moving forward with incomplete or incorrect information can cause even more problems.
The Automation Anywhere Process Discovery solution quickly decodes work at every level, with no bias or blind spots, and no gaps. You can then use this process intelligence to optimize operations, automate repetitive processes, accelerate supply chains, increase compliance and controls, streamline logistics, and much more. Even if systems and processes change across brands, business lines, and regions, the solution provides continuous and comprehensive coverage so that you can identify risks, optimize work, and focus on sustainable growth.
About Rahul Talwar