Blog
The Human-Centered Design + SaaS Apps Advantage
June 16, 2021
4 Minute Read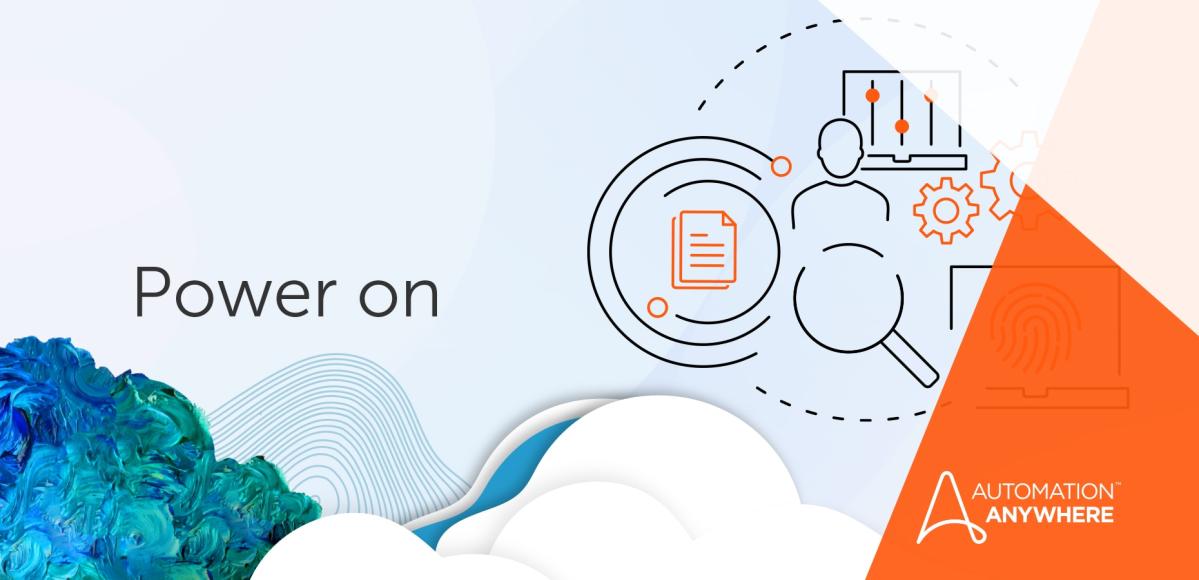 At first glance, there may not seem to be much of a relationship between cloud-based SaaS applications to enable business automation and productivity and what is known as human-centered design (HCD). Yet, a closer look reveals a natural affinity for each other that's especially pertinent as we blaze forward into the next decade and beyond.
Of course, we're all familiar with modern cloud-based SaaS players such as Salesforce, Adobe, Twilio, Slack, and our company, whose products feature fairly common capabilities such as:
Web browser login and usage and no installations to a fixed machine
A self-service approach to sign-ups and a seamless and easy-to-use first-time experience
Frequent and consistent application updates and improvements
Easy online access to support or contextual help via chatbots or texts
Each of these may even be considered "table stakes" in the realm of cloud/SaaS, but they are also quite nicely tied to the basic precepts of human-centered design. As previously explained in my blog article, Creating a Consumer-like Experience for Automation, HCD is an iterative, multi-step process that ensures real human needs are considered as part of the product design.

It's a philosophy and methodology that involves deeply learning about the behaviors and motives of people, framing problems to maximize real human goals so they can do things themselves, and validating iterative prototypes on a regular cadence. Sound familiar? This is because these are many of the same features of cloud/SaaS applications. And such applications require a strong element of HCD methods to become truly valuable to everyday users in their daily work routines, providing a satisfactory sense of accomplishment, as opposed to frustration or lost time and wasted effort like in the old days of cumbersome, difficult legacy software demanding (costly) experts to configure and train.

The self-service challenge
Indeed, to make an application truly self-service means to define an interface and workflow model that feels seamless, intuitive, and easy to perform with the least amount of effort but delivering the most value. The language is readable and approachable while using common user experience patterns and familiar user interface elements typical of business productivity tools: the icons, form fields, dialog boxes, button placements. The user can sign up, set it up, and get to work in just a few minutes, with total confidence—and enthusiasm. Work doesn't have to be boring drudgery but can be inspiring and powerful, with the help of human-centered approaches.

A better way to deliver updates
The rapid iterations of improvements that are typical of modern cloud and SaaS applications lend themselves to another key aspect of HCD: feedback loops. Instead of the old days of annual releases with tons of CDs to install locally, now updates can simply be pushed out overnight, complete with walkthrough guides and "toasts" (those little messages that gently appear in the corner) nudging users about new features or capabilities. And they provide an opportunity for users to share what's working and what's not, giving opinions back to the product teams in the application. That can then be used to make further improvements that can be turned around sooner. It's a powerful virtuous cycle of people helping make the product better while getting a better product. No need to wait a year, just a few weeks.
Finally, being able to access critical work from any modern web browser via single sign-on services (such as Okta)—that's the beauty of cloud/SaaS and HCD together. They enable users to feel empowered, secure, and confident by letting them decide when and where to do their work and not be tied to a fixed machine. This has become especially true during our current pandemic when every company was suddenly transformed into a remote workforce.

Empowering people
From our phones to tablets to laptops, in the living room or bedroom, or maybe the park bench outside (socially distanced, of course.), allowing this kind of flexibility of accessing work is perhaps the ultimate form of empowering people to be their best, in whatever context. That situation is only possible through cloud/SaaS approaches and made more so with HCD methods, employing modern web design features that can shape enterprise software to be more consumer-like in visual style, with snappy functionality, intuitive workflows, clear language, and so forth.

HCD + SaaS = our customers' advantage
One example of this joint power within the Automation Anywhere platform has been the evolution of primary navigation. The result has been improved accessibility with better visual contrast and legibility. Another benefit has been improved interactions to support use cases for citizen developers who want to maximize their workspace or access contextual help quickly and easily in the web browser. And this is only possible through the power of cloud/SaaS and human-centered design.
About Uday Gajendar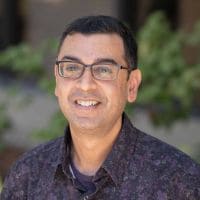 Uday Gajendar is a user experience architect with more than 15 years of industry experience. He specializes in next-gen innovation projects and "three-in-a-box" product development with business and engineering leads. He also regularly writes for ACM Interactions and speaks worldwide on design topics.
Subscribe via Email
View All Posts
LinkedIn