Blog
6 Challenges of Employee Onboarding—and How RPA Can Help
October 15, 2021
7 Minute Read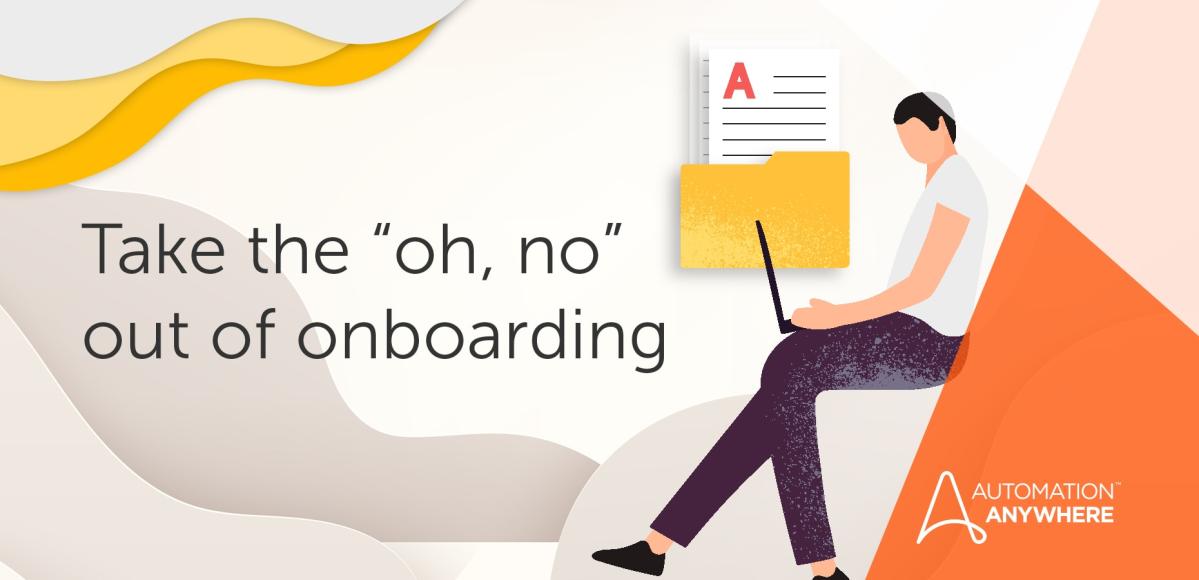 Businesses pay a lot of attention to recruiting the best for their ranks. AI-based resume-sorting algorithms, phone screenings, multiple in-person interviews, skills tests, personality tests…the list goes on and on about the ways that organizations try to ensure that only the most qualified and motivated people get the privilege of walking in the front door of the office.
But then that day comes. And in many cases, all the care taken during the wooing of the employee is forgotten. The onboarding process takes over: chaotic, choked with paperwork, and often reducing the new hire to just another cog in the corporate wheel. Onboarding can be off-putting to new employees, often to the point where they quit.
Indeed, according to a 2018 onboarding study by BambooHR, almost a third of new employees leave their jobs within the first six months. Reasons given in the study include feelings of disconnectedness: new employees said they felt under-appreciated and neglected.  They also felt overwhelmed and underqualified for the jobs they were hired to do. All these things could be remedied by rapid, streamlined—and caring—onboarding. But those things are not often remedied, leading to high employee turnover.
Robotic Process Automation (RPA) can reduce turnover while improving efficiency, effectiveness, and employee loyalty by transitioning traditional onboarding into a smooth, automated digital process. This creates a better experience for everyone involved, from the new employees to hiring managers, HR staff, and the company as a whole.

Six onboarding challenges in 2021
Now that you've found that perfect person to fill a specific role, you want to make sure the new hire will be engaged and productive from Day 1—and not be one of the ones who leave prematurely. That would be a huge waste of the resources you spend recruiting top talent.
Following are six challenges that stand in the way of achieving good onboarding.

Too much manual paperwork
Hiring typically comes with paperwork. A lot of it. Employers and employees are required to fill out and sign numerous forms, sometimes in a specific order, and convert the data that is entered on those forms into proper formats so that it can be entered into the correct HR, payroll, or benefits systems. Manual, paper-based workflows tend to be slow, inefficient, and frustrating for all concerned—as well as rife with errors and perhaps even fines from regulatory agencies when a company fails to meet compliance mandates.
Automating onboarding by deploying RPA is the obvious thing to do. Not only do new hires have direct digital access to all the necessary documents, but automation also creates an auditable method to ensure deliverability and sign-off happens in a timely manner on all required forms.
With RPA, digital forms are routed electronically to the right people in the right order. Approvals are accelerated. And automating benefits enrollment not only gives new employees peace of mind, it's also easier for the employer to document and record benefits administration and enrollment.

Difficulties coordinating between departments
Onboarding involves more disparate people and departments than any other business process. HR leads onboarding, of course. But it depends on timely input and actions from IT, security, operations, facilities, finance, and other business units. And, unfortunately, HR has no authority over these other departments, so there's little accountability if the equipment isn't delivered or log-on credentials are not established when needed.
RPA can help by automating the entire process, end-to-end, across departments. There's never any question about the workflow: who needs to execute a task or approve a credential. Alerts can be triggered to go to managers when departmental workers don't complete their onboarding assignments in a timely manner. There's never any confusion about who does what next. It's all prescribed, so nothing falls between the cracks.

Lack of visibility into the process
When onboarding is done manually, with so many different people owning separate aspects of it, no one has a clear view of the entire process. This creates problems when there is an interruption in the workflow or if the employee is left hanging about important tasks to complete, such as benefits enrollment, by a certain date.
Most leading RPA solutions come with built-in analytics capabilities that give users complete visibility into the entire process. Not only can one see how well the automation software is performing, but the software can tell the user how long each step in the process takes and provide probable estimates on when a particular onboarding task will be complete.

Difficulties in delivering a consistent, yet personalized experience
With RPA-based onboarding, it becomes much simpler to make sure that every new employee experiences onboarding in the same way. Yet, as the user, you don't have to—and shouldn't—take a cookie-cutter approach. You can tailor the onboarding workflow to fit the needs of specific roles. Salespeople will be sent along a different track than finance professionals, for example, with each being provided with information and training suited to their specific needs, albeit with the same look and feel.
Another benefit from applying RPA to onboarding is that it frees up everyone's time to give new hires a more personal, warm, and human welcome that can go a long way toward improving retention rates.

High cost of failure
According to Gallup's "State of the American Workplace Report," of the more than 100 million full-time employees in the United States, only one-third (33%) are "engaged"—that is, they enjoy their jobs and contribute to the success of the organization.
To get a sense of how dismal a statistic that is, note that Gallup found that at the best-managed companies, a full 70% of employees are engaged.
Engagement starts with onboarding. A number of studies have been done to estimate the cost of replacing an employee who quits. For example, the Society for Human Resource Management (SHRM) estimates the average replacement cost of a salaried employee is six to nine months of the employee's salary. Other studies have calculated this cost to be higher—as much as twice the employee's annual salary, especially for executive employees.
Given how much it costs to fill vacancies, companies simply can no longer afford the risks associated with delivering a poor onboarding experience.

Disconnects in the transition between hiring and onboarding
Employees who go through the hiring process—especially those with scarce or sought-after skills—get a lot of personal attention. Many are treated like stars. Then, they get hired, and onboarding begins, and, as mentioned before, it is chaotic and impersonal. All the resources that the company has invested in recruitment can be for naught if there is such a stark contrast when onboarding commences.
This disconnect can be a real problem since employees make up their minds about liking a new job as early as the day they sign the offer letter.
RPA can eliminate this disconnect by making the transition smooth and seamless, eliminating the paperwork and the waiting and uncertainty, as well as freeing up HR professionals to give the kind of care to new employees that recruiters routinely extend.
When a company decides to extend an offer, an RPA software bot can be triggered to send the offer letter along with a warm welcome message. Other required information is requested automatically. After the candidate has accepted the offer and provided the information, the bot can review the forms, check for missing information, and email the candidate. Because there is typically a waiting period between the acceptance of the offer and the actual hire date, bots can—and should—continuously communicate with the candidate making them feel connected. Human workers can be automatically reminded by bots to check in with the new hire periodically as well. All this keeps the employee engaged and excited to be part of the new organization.

Manual processes must go
Manual onboarding processes simply don't work anymore. Companies that have already automated their finance and customer service functions need to turn their attention to HR—specifically to employee onboarding.
When all of the many onboarding tasks are united in one end-to-end workflow, HR professionals—as well as involved persons from other departments—have more time and flexibility to focus on employees and to make them feel welcomed to become valued, productive members of the organization.


Add RPA to Your HR Strategy.
About Nancy Hauge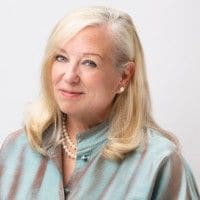 Nancy Hauge is the chief people experience officer at Automation Anywhere. She is a recipient of the "Stevie Awards" for women in high tech and was named by the Silicon Valley Business Journal as one of the "100 Women of Influence" in Silicon Valley.
Subscribe via Email
View All Posts
LinkedIn