Blog
Overcome the Hidden Costs of RPA Security
June 14, 2021
4 Minute Read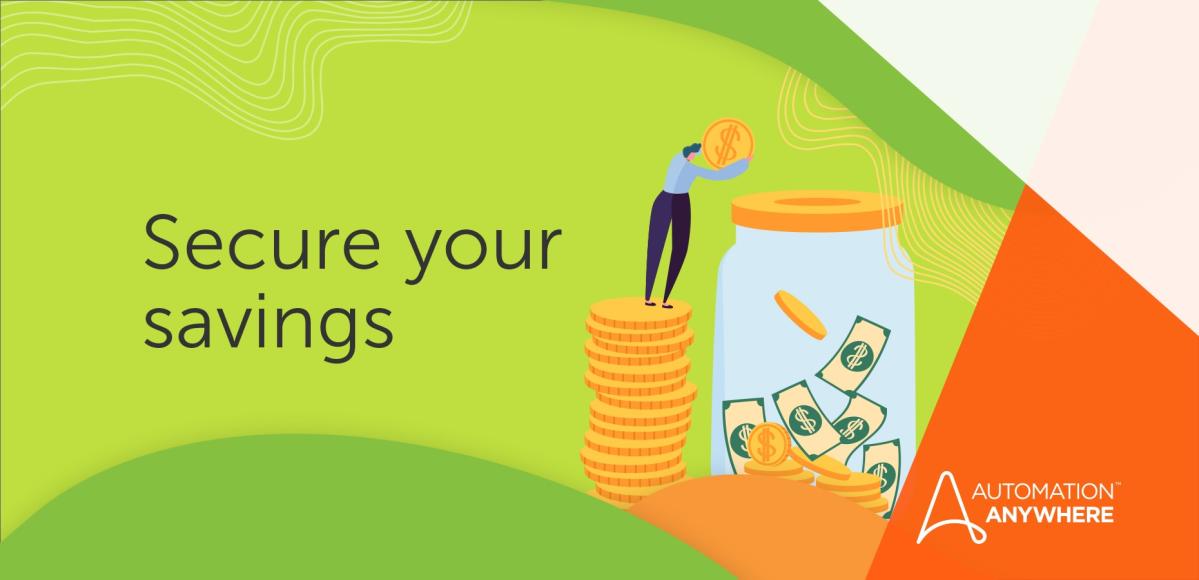 Every enterprise operating in the digital economy has an arsenal of applications they've adopted. These applications could help execute the day-to-day operations and keep the businesses running smoothly or even help evolve the preset processes to improve overall efficiency. The inclusion of these applications usually requires a thorough vetting process by the in-house info-sec or IT team before being deployed for use. The result can consist of investing in additional security-related resources to ensure the enterprise is adequately protected.
Security is a top investment of growing enterprises. This has to do with the accelerated rate at which organizations are scaling and the changing landscape of cybersecurity. A year of working remotely has forced organizations to rethink how to keep their employees connected securely. With a cyberattack occurring every 39 seconds, it should come as no surprise that the spending on cybersecurity reached $123B in 2020.
Some organizations favor an on-premises cybersecurity deployment over a cloud deployment model because of the extent of personalization the on-premises version allows them during the setup. But it also comes with drawbacks, including cost and limited scalability.

The cost of customization
Since a customized solution would be set up specifically for your environment, the cost of implementation, an annual license, and any other related fees would be much higher than a standard solution. And you would need to hire dedicated SecOps personnel who are knowledgeable, and, at the moment, they are a scarce resource.
In addition, you would need to invest in compliance certifications such as SOC2, PCI, ISO, etc. These are dependent on the industry you operate in and vary based on how you interact with consumer data. You would also need to conduct a penetration test with regular cadence to double-check your security measures are holding up against the latest innovation in hacking. Add a monitoring tool, incident response application, and logging mechanism to the mix, and you are looking at an annual expenditure of more than $500,000 to secure only your RPA environment.

Lower security costs with automation in the cloud
In contrast, if you were to choose a cloud-deployed RPA environment, you would face only a fraction of the costs. With cloud deployment, cost savings are achieved in part because of the flexible infrastructure that keeps up as your enterprise scales. The security measures are also always kept up to date as the provider has dedicated resources in place to monitor the systems. Take, for example, Automation 360. The cloud-native platform was built from the ground up, keeping security as one of the core requirements. The platform's security measures not only make sure your environment is protected from external intrusions but also from within, keeping your interdepartmental processes and automation-related assets private and secure from other departments.
To help you maintain business continuity, you want a cloud provider that is able to monitor automation systems for vulnerabilities around the clock. Automation Anywhere has a dedicated CloudOps and SecOps team offering that service. And you want a solution that is resistant to local disasters that could bring down your operations. For example, there are 15 data centers around the world with a high availability/disaster recovery (HA/DR) policy in place that kicks in should a scenario arise that negatively impacts a business's automation operations.

Get compliance built-in
You also want a solution that comes with the highest rating in terms of security and reliability for managing your data. Automation Anywhere conforms to all requirements laid out in the General Data Protection Regulation (GDPR) and other international and local regulations and policies. Our platform has earned SOC 2 Type 2 certification, along with ISO 27001 and Veracode Verified Continuous status. Within the platform, we have the Credential Vault that can securely store all your credentials and sensitive data in an encrypted form that can only be accessed by authorized users and processes. Even the data that is in motion is transmitted in an encrypted form using industry-standard encryption.
These benefits and more of a cloud platform add up to a solution that can keep your business safe and operating at full speed without the capital, personnel, certification, and other costs of an on-premises solution—for significant savings. See for yourself.
Secure Your Business in the Cloud.
About Atul Ashok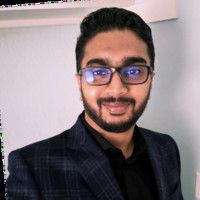 Atul Ashok is a technical marketing manager responsible for bringing out and evangelizing the practical power of the Automation Anywhere Digital Workforce platform through demos, presentations, meetups, and compelling content. His expertise and interest span cloud technologies, IoT implementation, and all things innovative.
Subscribe via Email
View All Posts
LinkedIn