Blog
How RPA Can Help the Telecom Industry Go Green
July 22, 2022
5 Minute Read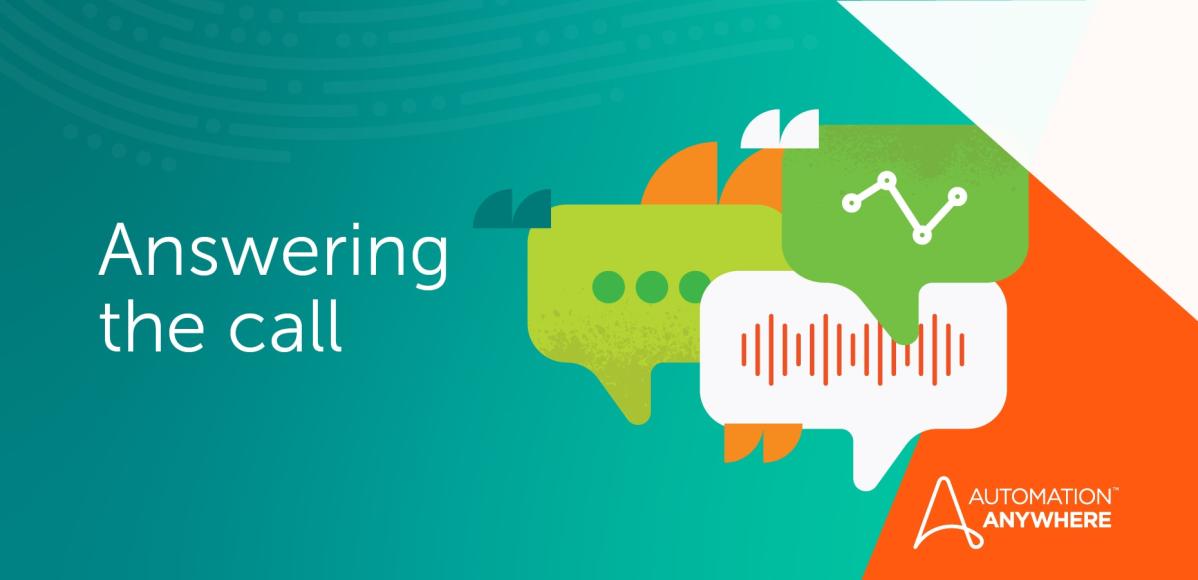 The telecom industry faces numerous challenges today, including the timely rollout of 5G networks, competition from over-the-top (OTT) players such as Facebook, Google, and Amazon, and competition from vendors adopting the latest technologies in service management. Rising costs are another issue. According to a McKinsey report, telecom network costs could double by 2025 as the number of customers and network loads rise.
And with the energy crisis and climate change, sustainability is also rapidly becoming top of mind with telecoms. The 2020 Gartner Insights Sustainable Business Survey found that telecom executives involved with sustainability strategy and initiatives plan to increase their sustainability investments over the next three years.
Telecom companies, as well as firms in other industries, are taking a variety of sustainability actions. Those actions include buying low-emissions hardware, acquiring cost-efficient power and cooling, reducing the sign of their data centers, moving to the cloud, and performing equipment recycling.
Today, Robotic Process Automation (RPA) has emerged as a vital and strategic catalyst for sustainability. But RPA shouldn't be used to make easy fixes or save a quick buck. It's just a step in a much longer journey as every company must do its part to fight climate change.

Sustainability use cases for RPA in telecom
Sustainability includes everything from conserving energy (lighting, heating, cooling) to avoiding the use of paper documents, to streamlining supply chain operations, minimizing shipping requirements, and encouraging employees to work from home several days a week to reduce carbon emissions from commuting.
Squeeze waste out of processes
By its nature, RPA is the ideal technology to achieve sustainability in your organization. Because RPA is all about finding the most efficient way to complete tasks and streamline processes, by definition, you are eliminating waste as you automate. After all, you constantly ask yourself, how can we do this better? And "better" almost always results in something that is more ecologically acceptable. RPA is most frequently used to automate manual, paper-based processes, eliminating waste of paper and printing and the whole value chain of consumables that lead up to that.
Uncover new insights
Telecom operators depend on analyzing large volumes of data and feeding that data into multiple software applications to ensure their network runs as it should. This data mining and analysis can be combined with RPA and artificial intelligence (AI) to automatically map the data sets and transfer them to the appropriate applications. Not only is this faster and cheaper than doing it manually, but RPA can deploy software robots ("bots") simultaneously across all systems, conduct multiple data transfers, and accelerate data mining without making the errors that human workers inevitably will incur given the volumes of data they deal with.
And from all this collecting and analyzing of data comes insight into ways to improve the network to run more sustainably. Companies can act on this insight and repeat the process continuously, creating a virtuous cycle of efficiency and innovation in sustainability.
First-call resolution without truck rolls
Telecom firms constantly strive to solve customer issues on a first-call basis and eliminate the need for a second call or, worst case scenario, having to send a truck and technician onsite to fix a problem. RPA-based solutions combined with the internet of things (IoT) help agents address customer needs the first time they call. Bots serve as customer care agents by providing immediate answers to most questions. For more complex issues, bots can escalate to human workers who can tap into multiple systems from a single point, thanks to RPA's ability to seamlessly integrate legacy, cloud-native, and IoT applications. All this drives customer satisfaction and retention while dramatically reducing the company's carbon footprint.
Reset "sleeping" cells
The areas around telecom cell towers—whether 2G, 3G, or 4G—are usually divided into "cells." Cells can occasionally stop responding to traffic. When a cell has not had any traffic for at least 24 hours, it is considered to have encountered an error. Non-responsive cells are called "sleeping cells." Sleeping cells can significantly impact network performance, so identifying and fixing them is a priority for telecom firms.
By deploying IoT devices on the towers capable of detecting a sleeping cell, telecom firms can use RPA to accept signals from the IoT devices, log onto the appropriate application(s), and reset the sleeping cell. All this can be done without sending technicians out to the tower, saving transportation and labor costs and time as well as boosting network performance.
Streamline network management
Growing dependence on the internet for work and play and customer demands for high availability have made it difficult for telecom providers to offer a consistently satisfactory service. Managing the network involves many interdependent complex systems from which critical information needs to be extracted.
RPA coupled with AI and advanced analytics can also help with network problems that cause customers to change telecom providers, including the worst offenders: dropped calls and slow internet connectivity. Bots can constantly communicate with servers, routers, and other IoT devices to help telecom companies identify problems and offer solutions to on-ground technicians in real-time. By automatically accessing the correct data from the ocean of data that exists and integrating it and analyzing it, RPA squeezes inefficiencies out of network management, requiring less personnel and equipment in the field and improving sustainability.
Free up workers to focus on sustainability
Most enterprises have set sustainability goals. With RPA, employees are freed from repetitive manual tasks and have more time to work on higher-value issues—particularly the sustainability goals their company has established. Employees' input is extremely valuable, as employees are closest to the business and know at a granular level where waste exists and how it can be eliminated.

RPA for the change
All companies throughout all industries are faced with an urgent mandate to help deal with the energy crisis and climate change. Telecom firms are no exception. For them, sustainability is the right thing to do. Deploying RPA can go a long way in meeting the sustainability challenges they face.
See How Automation Anywhere RPA Can Help.
About Automation Anywhere Staff