Blog
A Customer Onboarding Guide for Bankers
August 28, 2020
4 Minute Read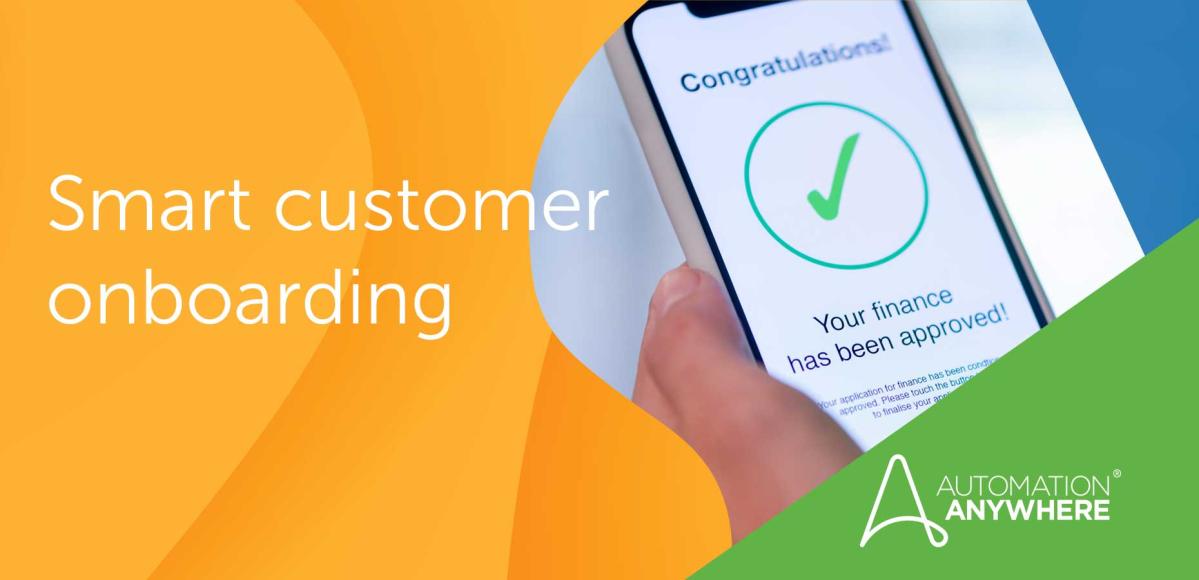 A comprehensive and efficient customer onboarding process forms a vital part of a bank's compliance checks. Customer onboarding or client onboarding is the process a bank undertakes when bringing a new business customer onboard, and it usually involves gathering vital information on the customer and conducting identity checks to comply with know-your-customer (KYC) regulations.

Every interaction with a customer is an opportunity to make a lasting impression. Making a good impression requires a relentless focus on customer satisfaction and the customer journey.
The key challenge of client onboarding for financial service organizations is providing an excellent customer experience while meeting compliance requirements and operating efficiently. It is critical because variables such as client loyalty, experience, referrals, and profitability depend on the company's customer onboarding process.

The process
According to a Refinitiv recent KYC compliance survey, the average annual spend on global KYC is reported as US$48 million, and onboarding times remain lengthy, with banks reporting average times of 30 days.

Traditionally, the client onboarding process for banking has involved multiple forms, paper files, manual compliance checks, and in-person identification checks, all performed in the branch offices. In recent years, however, banks have introduced new technologies such as online form filling that are aimed at simplifying this process. But onboarding is complicated, and enabling a seamless onboarding experience can require banks to solve challenges:
The online process redirects to manual processes 
The entire onboarding process from registration to identifying the customers is often required to be done manually/in person without making the most of available technologies.
Disconnected processes and touchpoints inside of onboarding
In this globalized economy and heightened regulations, the emphasis has shifted from customer experience to protecting the institution, which leads to multiple touchpoints and complicated processes and results in numerous inquires on the same topics to customers.
Long turnaround times
Manual back-office processes are time-consuming. The time to verify that the user has provided all the required information can be unpredictable, leading to a bad customer experience and high dropout rates.



As you can see, the back-office tasks include a variety of checks and processes across departments (credit, legal, operational, for example) that can significantly impact the amount of time to open a bank account. Adding to the complexities, departments have their own processes that are specific to their entity within the bank.

Customers may get confused about why they need to provide the same information at several touchpoints of the process and to several different parties.
 
A looking glass into the future
The latest AI technologies and automation hold the promise of a better process, one that provides banks with a way to improve the customer experience across the journey and improve their internal efficiencies and standardize to find efficiencies in cost and time.
Banks have started to upgrade their customer-facing, front-end operations with digital solutions. But the true potential of digitization only begins when the front-office transformation is complemented with the digitization of the back office.
Solutions that offer both digital environments enable banks to future proof their operations to remain competitive:


Building an ideal experience for the customer requires banks to adopt a transparent and customer-centric client onboarding process.
By increasing the levels of automation in back offices, by reworking their IT architecture, banks can have much smaller operational units run value-adding tasks, including complex processes such as deal origination and activities that require human intervention such as financial reviews.

Robotic Process Automation (RPA) and AI for the digital customer onboarding
Customer onboarding is a good use case for automation. New customers provide the information requested and check the boxes on their applications, and banks qualify them. Intelligent automation can break down barriers to a smooth customer onboarding experience.
RPA can verify data and search for secondary information on the customer as required by the business and apply decisions based on those results. Knowledge workers can focus on critical tasks while RPA relieves them of routine tasks.
The combination of RPA and AI technologies can allow for powerful uses of automation in activities that need to replicate human-like tasks, including judgment and prioritization. Valuable AI technologies include natural language processing and speech recognition. But they can also include chatbot and computer vision technologies that allow for the identification and structuring of information from speech audio, text, and images. AI models can be used for risk assessment and help departments triage applications for discrepancies by providing confidence levels.
Automation can help glue disparate systems and processes together. It can simplify the process by requesting as little data as possible and populating the rest of the registration form. Bots can also automatically communicate onboarding status and proactively engage customers when their next interaction is required.
See the Benefits of Intelligent Automation in Your Financial Institution.