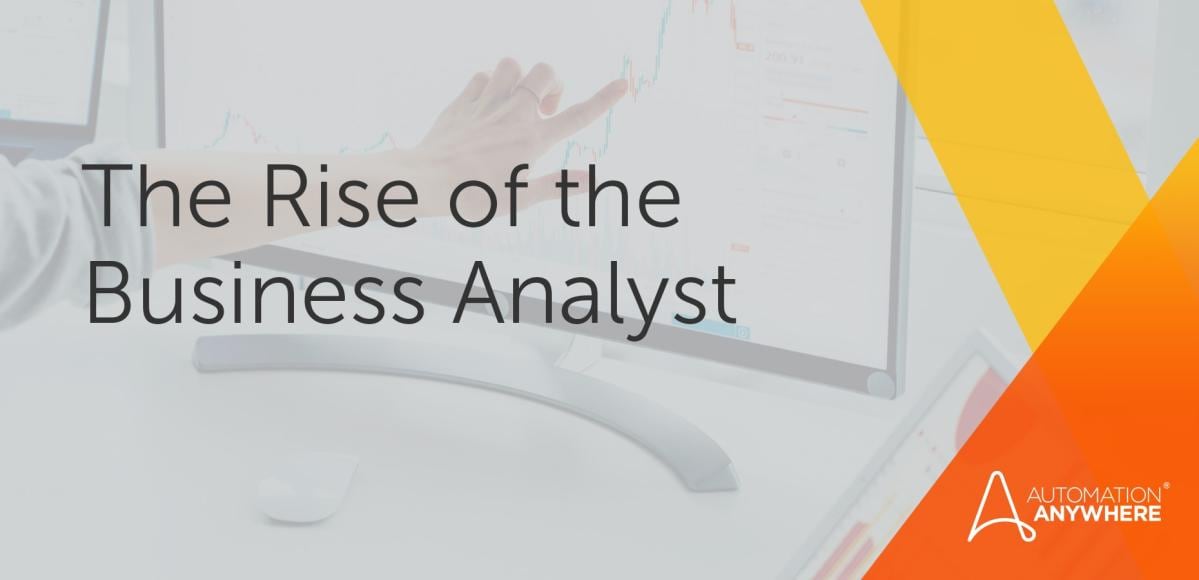 Modern-day businesses have evolved considerably over the years, and so have their staffing requirements. With the introduction of cloud computing technology and resources, omnichannel sales and marketing platforms, and the growing need for more automation and efficiency, the demand for highly adaptable roles within growing organizations has never been higher.
One of these industry-agnostic roles is known as a business analyst. 
Improving operational efficiency and more 
A business analyst's primary responsibility is to assist organizations with the improvement of operational efficiency, productivity, and profitability. Business analysts achieve this through the use of investigative research skills as well as innovative data analysis tools and solutions. Some of the primary responsibilities of a business analyst can include, but aren't limited to:
Budgeting and forecasting
Departmental planning
Compliance monitoring
Risk management
Profitability analysis
Reporting to stakeholders
Business analysts often serve as facilitators within the organization, helping to establish effective interdepartmental communication and extract additional value out of various departments. This attribute makes the business analyst relevant and highly valuable in multiple industries and sectors.
Currently, the top five relevant industries for a business analyst are:
IT
Financial services
Professional consulting
Healthcare
Government and public sectors
Becoming a business analyst offers many opportunities to advance quickly in a career and choose multiple professional development paths. Depending on the industry, many business analysts are able to develop knowledge and experience relevant to other roles within an organization, giving them more long-term employment flexibility than many other functions. 
What are the required skills of a business analyst?
Business analysts are known to be information consultants. Therefore, being able to communicate with key stakeholders and executive-level management teams effectively is essential. Outside of knowing how to present business findings and instruct on necessary business changes, business analysts need to understand how to extract relevant key performance indicators (KPI)s from large amounts of structured and unstructured data. 
Successful business analysts have unique skills that enable them to work with and manipulate data, uncovering hidden business insights that often may go unnoticed. To perform this level of data analysis, the highest-paid business analysts have completed any number of accredited and well-recognized analyst certification courses. Here are some of the top certifications that employers look for on an analyst's resume:
IIBA Entry Certificate in Business Analysis (ECBA)
IIBA Agile Analysis Certification (AAC)
IREB Certified Professional for Requirements Engineering (CPRE)
PMI-Professional in Business Analysis (PBA) Certification
A valued profession
Business analysts are in high demand, and the necessity of these roles in modern-day organizations will only continue to scale. One of the primary reasons why business analysts are so critical right now is the high importance placed by companies to build and execute their digital transformation strategies.
As of April 2019, more than 70 percent of all companies have a digital transformation strategy in place or are currently looking to implement one. That's according to the International Institute of Business Analysis (IIBA). With the high level of importance and value placed on streamlined operations, reduced organizational costs, and financial risk management, business analysts are well sought after, and the average starting salary for this role in the US is $80,000 per year or more. 
Newer, innovative technologies continue to surface, providing aspiring to well-established business analysts with access to a number of tools and solutions to improve their job capabilities. As RPA automation adoption continues to accelerate, analysts have the opportunity to accentuate their skillsets through a rich library of on-demand eLearning RPA courses.
Check out Automation Anywhere University and our learning trail designed for analysts and would-be analysts to specialize in automation and operational efficiency. It's an invaluable career resource.
Discover RPA for business analysts.
About Automation Anywhere Staff