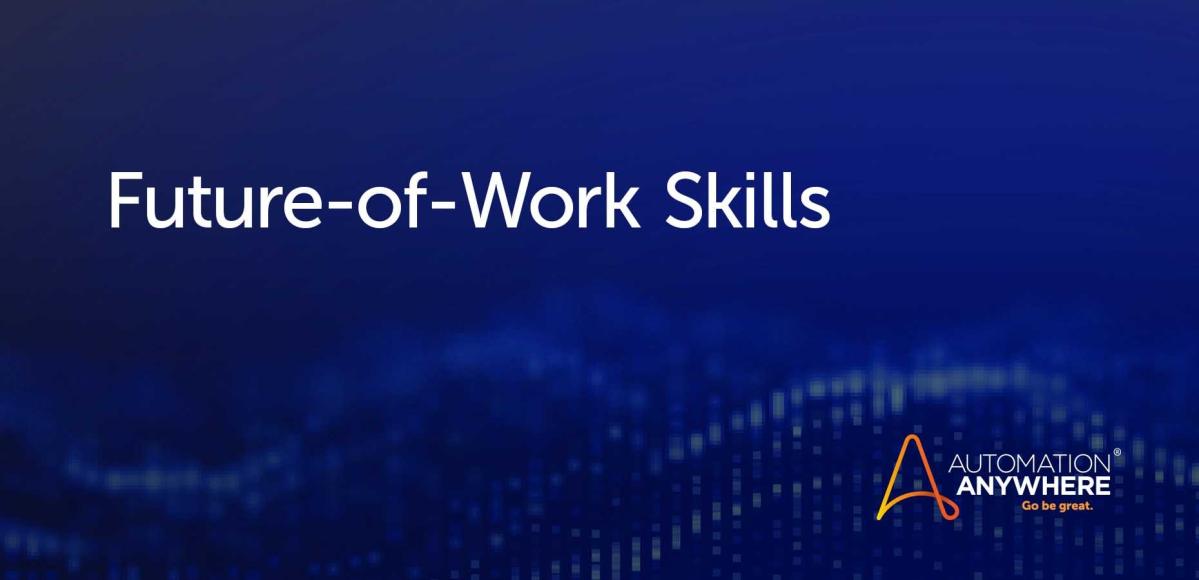 Families around the world are finding themselves adjusting to a new way of working and learning as we practice social distancing to slow the spread of the coronavirus (COVID-19). Millions of children are now at home full time, and parents must play the additional role of teacher.
Whether you've been a previous homeschooling parent or find yourself suddenly taking on this role, the COVID-19 disruption has created challenges in keeping kids up to speed with their grade-level curriculum — and keeping them stimulated to learn.
For younger children, from preschool to early elementary grade levels, crafts and puzzles can be a great form of stimulation and learning. Coming up with ideas that keep the interest and attention of kids in middle school and above, however, is not as easy for parents and kids alike.
So, how about turning your kids' additional screen time into learning that's fun and develops a valuable skill that could solve big problems we're facing today? How about encouraging your kids to learn how to build Robotic Process Automation (RPA) software bots?
Kids create Digital Helper Bot for their parents
One of my Automation Anywhere co-workers, Krish Patel, did precisely that. In pre-COVID-19 days, Patel and her husband didn't have the time to manually go through the various school sites and portals to sign off on or keep up with their 11-year old twins' school-related activities, homework, announcements, and other requirements.
Dinner table conversations often centered on, "Mom, did you log in to check our grades?" and "Dad, did you submit my information so I can participate in (fill-in-the-blank activity)?"
Remembering different website URLs, passwords, where to look for various information, entering student information into forms, and then doing it all over again for the other twin required a lot of manual and repetitive steps. After one dinner lamenting session, Patel suggested to the twins, "Why don't you build a bot that can do all these repetitive tasks for me and then send me the details when complete?"
The sixth-grade twins took on the challenge of building a digital parent helper bot for their parents to stay on top of their school needs. The Digital Helper Bot navigates to the school's parent portal, routes to the required section of the portal, captures the appropriate information required, and emails the results to the twins' parents.
A video game-like experience
The twins jumped into web-based Automation Anywhere Community Edition and immediately approached it as a game, like Minecraft, where they'd have to build their world — in this case, their bot. They used the simple drag-and-drop functionality and screen recording capabilities to build out the logical steps of the bot in Community Edition (see Figure 1).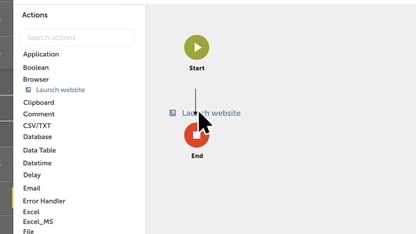 Visual learning resources
When the twins ran into problems or didn't understand some of the more technical portions of building the bot, Patel recommended they watch videos and take online courses to learn how to use the product.
Learning by watching videos can be an effective educational method as many kids today turn to videos to learn about a new toy, how to unlock new levels in video games, and even how to code on their own.
Patel's kids watched bot-building videos by Automation Anywhere Developer Evangelist Micah Smith, including how to build a basic bot and how to build a bot that can play video games with you (this particular bot could be useful if you're social distancing on your own or self-isolating). Through real-life examples, the twins not only learned what to do, but they were also inspired to come up with new ideas.
In addition, they took some Automation Anywhere University online RPA video courses, including Hello A2019 Bot, to learn more about how to use Community Edition — and even challenged their mom's bot-building knowledge as she went through the courses herself.
Using screen time to build future-of-work skills
Through the experience, the twins learned much more than how to build a bot. They learned how to take on a solution-oriented mindset to solve their family's ongoing challenge — and how to solve it with technology, logic, and creativity using their own efforts.
Whether you're a parent whose school doesn't have an online or distance learning curriculum or a parent who's looking for additional or alternative activities with the expanded screen time kids may have right now, you can add RPA bot-building as one of the skills your kids can easily develop.
Not only will your children learn how to build a bot, but they'll also learn a new technology, gain an understanding of how artificial intelligence (AI) and machine learning work in practical ways, and develop a skill that will prepare them for the future. And they'll have fun.
3 steps to get your kids started
Create a free Community Edition account for your family and let your kids start exploring. You'll need a computer and access to the internet to get going.


Leverage the free video-based courses on Automation Anywhere University and empower your kids to learn about Enterprise A2019 at their pace.


Let your kids get creative and experiment. Encourage your children to think of problems that software bots can solve for their school or community.
Best of all, this is something you can do together. Learning is for everyone, and solving everyday challenges is even more satisfying as a shared family experience.
Start building software bots.
About Saba Mirza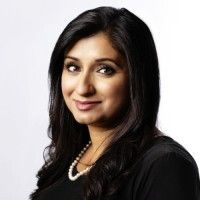 Saba Mirza is the head of product marketing for the Automation Anywhere Enterprise platform, including Enterprise A2019 cloud-native RPA platform, analytics, and security.
Subscribe via Email
View All Posts
LinkedIn