Blog
Customer Success According to Automation Anywhere Customers
March 18, 2020
6 Minute Read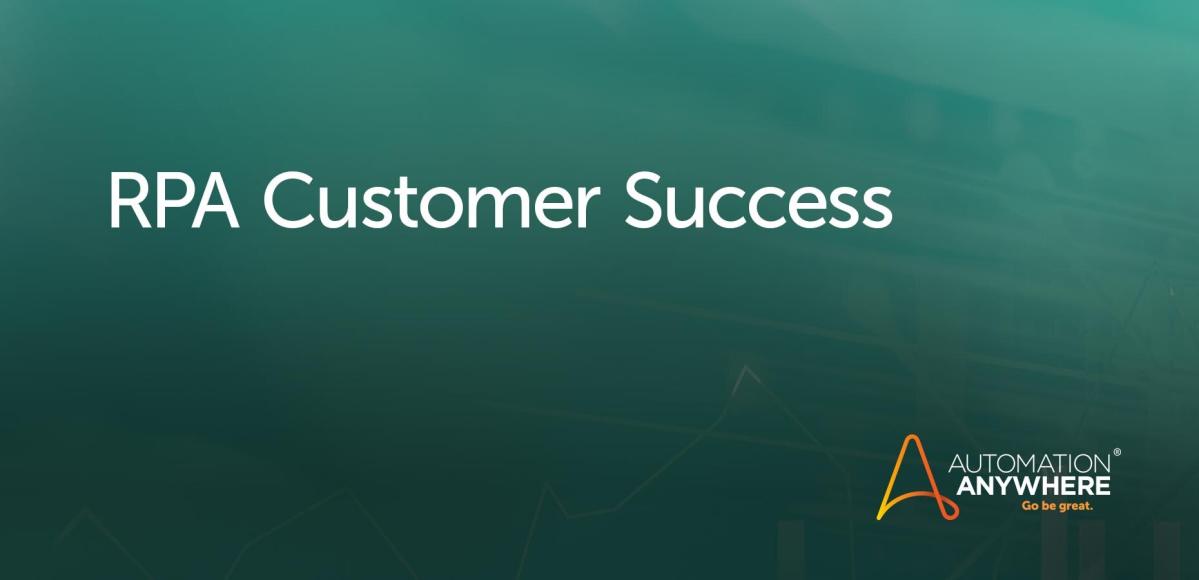 Customer success is what enterprise technology companies are built on. It translates into long-term, mutually prosperous relationships between vendor and customer. Satisfied customers become references, enabling a vendor to grow.
What does it take to realize great customer success? It requires a complete focus on the customer — at every stage of a product's creation, delivery, and support.
Customer success is built in, not added on
Tech companies that deliver customer success generally do so by designing that success into their products — as well as into the entire organizational culture that creates it. That's certainly the case for Automation Anywhere and our Robotic Process Automation (RPA) solutions. Everything we do keeps the customer at the center of our efforts. We view all aspects of the product from the lens of the customer.

Customers can sense this focus in the end results, as IT Central Station members note. Except where stated, all quotes below come from companies with more than 10,000 employees.
A finance process automation lead at a manufacturing company that uses Automation Anywhere says, "They consistently endeavor to improve the customer experience. Customer success is their motto. The organization clearly knows who they are and what they stand for."
For us, our RPA customer success program is a state of mind. Customers can easily see our people truly care about their outcomes and success. They can tell we're not merely present to sell them more products and services. We continually hear customers say, "They truly care that I'm here."
When the company and customer work together at that level, the customer develops trust with us. If you're the customer, you open up and share things. A lot of insights come from it. Our approach, therefore, is to make sure every single customer, irrespective of their size, is covered. We want to make sure your needs are addressed.
The proof is in the product
Customer experience is about more than good customer service. It includes the product and the development process that creates it. Customer success is about providing structure for all of our internal stakeholders along the way. It's about acknowledging there will be things we haven't thought of.
We've always been completely committed to the success of our customers — and that's not limited to one team; it spans the company. We get access to every function of the company to address any concerns and questions a customer may have and to provide feedback and answers along the way.
This customer-centric listening approach yields a product that can respond to customers' needs. The product development process is reflected in IT Central Station members' praise for our positive impact on their organizations.
For example, Rajeev M., a finance head of BSO Senior Group Division at a manufacturing company, says, "It provides not only hard benefits, but also soft benefits. This means to leave the human mind free of all voluminous repetitive tasks. Let the workers do the work that they are intended to do, which is thinking. The bot can work for you. There is no comparison to the human mind."
Kyoichi H., general manager of the business process planning department at an insurance company, similarly notes, "The immediate impact is administrative tasks that were traditionally done manually are now being done by robots. This reduces the workload for people. This not only improves efficiency, but it also expands the type of work that can be done by people. When I spoke to people who have used the solution, they mentioned they have much less stress."
Customer service has to be great
Building an effective, successful product comes from listening to customers. On a day-to-day basis, though, customer success comes from having great customer support. That's why we're interacting with our customers every day. We're continuously with our customers throughout their journey.
For Ronaldo F., an automation center of excellence manager at a mining and metals company, this means "in all scenarios, support was very responsive, efficient, and acknowledgeable, resolving all issues very quickly. Support is available 24/7 with tickets being raised either by their own ticket system or by direct calls. The customer service manager engages with the SPA [senior program assistant] in the company via phone call every quarter, to check on the customer satisfaction."
"The technical support has been very prompt," agrees William K., a senior RPA developer at a financial services firm with more than 5,000 employees. "They've been very willing to help out and, in almost all cases, they've been able to provide an answer or solution relatively quickly."
He adds, "If anything, we have been the bottleneck because they have been more responsive and quicker than we were able to implement. I think that's another huge plus for Automation Anywhere: their customer service and their customer relationship."
An architect at an insurance company with more than 1,000 employees states, "Technical support has been very good. That is a major advantage of using Automation Anywhere. When you log your particular issue, within the next two to three hours, a technical person will be available to walk through the problem, identify, and troubleshoot it."
Enter the customer success manager
At Automation Anywhere, we embody our commitment to customer success in a role called the customer success manager. Each customer has one. We're close enough to the customer to really be a part of their team. It's about knowing the impact of any question or any issue a customer may have and having that internal product knowledge of who to go to.
Users have responded very positively. An automation manager at a financial services firm with more than 1,000 employees comments, "Automation Anywhere has a really good customer success program. I have a customer success manager that I'm in contact with daily. He helps us elevate our issues to the correct people and makes sure that, if we have any action points that are pending on someone at Automation Anywhere, they are resolved as quickly as possible. The follow-up from Automation Anywhere's side has been fantastic."
Ajay J., an advisor at a financial services firm, notes, "Automation Anywhere provides customer success managers to help with the setup."
An RPA lead architect at a manufacturing company similarly finds, "If we find bugs or issues, we have conversations with our customer success manager about them. They are knowledgeable technically."
"I would definitely say Automation Anywhere is aggressive when it comes to driving success for the customers," says Logeshbabu J., a head transformer at FLSmidth, a construction company. "The customer service team, the project team, and even the aftermarket customer success manager are all fantastic guys. I know that the organization has people with strong capabilities and excellent talent. It is very, very evident when you interact with them. They are very passionate about customer success and their focus on the customer."
Customer success is a never-ending process and top of mind for us.
Learn more about the benefits of our RPA platform.
About Steffen Low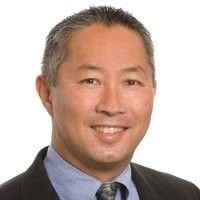 As vice president of customer success, Steffen Low is focused on making customers successful by building entrepreneurial businesses with profit and loss responsibilities. His experience spans strategic planning, business operations, executive execution, lifecycle services, consulting, support, and systems integration.
Subscribe via Email
View All Posts
LinkedIn