SUPPORT BUSINESS CONTINUITY DURING COVID-19
WITH WORK-READY RPA BOTS
Every business is adapting to a new normal. Using pre-built bots, companies can quickly pivot to cover critical areas of need. Enlist a Digital Workforce of RPA bots to help speed up business transformation and COVID-19 response. Bots can support every effort from helping healthcare run smoothly, to ensuring adequate staffing, to managing restocking inventory. Discover work-ready automations for managing customer care, finding new suppliers, or helping your remote workforce manage fluctuating demand. During COVID-19, Bot Store is at your service.
Emergency Response
Supply Chain
Rapid Workforce Scaling
Customer Care
Emergency Response Bots
Ensure employee and patient safety while keeping up to date on the latest information with these bots. These bots help manage employee emergency communications, share periodic updates and use fuzzy logic to match patient records.

Supply Chain Bots
Mitigate disruption to your supply chain network by onboarding new vendors, getting an accurate view of existing inventory and matching it with demand forecasts, and ensuring the right orders get to their destinations. Easily automate processes using SAP, Oracle, or QAD.

Rapid Workforce Scaling Bots
Quickly and dynamically manage changing demand in labor and IT infrastructure during emergencies. Speed recruiting, onboarding, and offboarding to manage staffing to appropriate capacity. Maintain servers, provision new work-from-home (WFH) technologies and manage your infrastructure remotely. Automate Amazon Web Services (AWS), Microsoft Azure, or Google Cloud (GCP) activities.

Customer Care Bots
Manage an influx of requests while maintaining customer satisfaction levels. Easily integrate ServiceNow, Zendesk, Amazon Comprehend, and Microsoft Sentiment Analysis natural language processing (NLP) into your customer care automation.

SEE HOW WE'RE SUPPORTING OUR CUSTOMERS AND
THE COMMUNITY DURING COVID-19
START TODAY. PRE-BUILT BOTS ARE READY
TO WORK RIGHT NOW.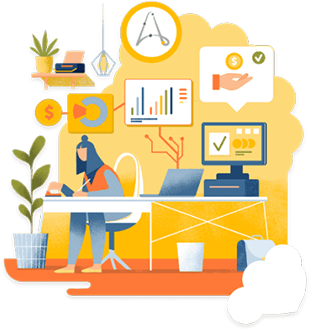 Address immediate needs today with pre-built RPA bots from Bot Store. Save weeks or months of automation development and set up.