RPA Maturity
Understand the different stages of RPA maturity, assess what stage you are in, and find out where you can go next — spoiler alert: it's limitless
Where are you in your RPA journey?
Start. Scale. Transform. No matter where you are on the RPA journey, this pain-free self-assessment of RPA maturity offers expert insight and recommendations to assess and improve your program outcomes and help you maximize the value of robotic process automation today and for the long term.
Find out where your robotic process automation program is mature, and where to focus going forward. Take home a tailor-made report assessing your organization's RPA maturity with actions to take to improve your program outcomes today and maximize the value of RPA for the long term.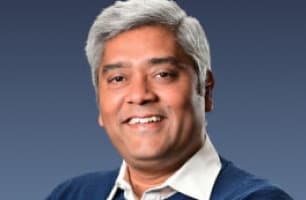 "Is RPA maturity the end point? Certainly not. If we have learned anything as humans, it is that the end is merely the point at which we are truly ready to begin. Once RPA Maturity is reached, only then can we realize it's true potential to delight customers, uncover new revenue streams, and maximize the potential of our talent pool."
– Mihir Shukla, CEO & Co-founder, Automation Anywhere
What is RPA maturity?
With so many facets to enterprise automation strategies and successful RPA programs, it's natural that companies will find themselves more or less advanced along many different fronts, including strategy, technology, operating model and governance, process selection, prioritization, scaling, support, and maintenance—not to mention workforce knowledge and readiness for change.
RPA maturity provides a way to assess progress across multiple dimensions at the same time, untangling some of the complexity to enable you to isolate areas in need of advancement to inform business decisions and establish a research-backed plan of action.
RPA maturity meets the RPA journey
You may have multiple, even overlapping, RPA journeys. The RPA maturity model provides dimension and clarity to your progress, every step of the way.
When RPA is done right, the business and workforce benefits are enormous: dramatic cost and time savings, efficiency and productivity gains, and, of course, digital transformation.
But the RPA journey can be complex when taking into account organizational realities and different appetites for innovation and transformation across functions, business units, and even teams.
While in an ideal world the steps of the RPA journey are linear and well-defined, building steadily from one to the next, the reality is that most organizations are progressing along multiple fronts at same time.
And that's the value of looking at RPA maturity. The RPA maturity model looks at multiple axes that play across all points of the RPA journey, enabling you to assess point-in-time readiness and progress at every step. That means you can use the RPA maturity model to provide depth, dimension, and clarity to your RPA path that lives in the beautiful complexity of reality.

Vision and Strategy
Developing, managing, and aligning your automation vision and strategy with corporate objectives is critical to obtaining prioritization across the enterprise.

Process and Measurement
Leading enterprises standardize and optimize processes across the organization to more effectively prioritize and deliver impactful automation projects.

Organization and People
A federated RPA program operating model and streamlined change management employing both experienced automation resources and business experts are key to leveraging resources effectively.

Architecture and Technology
Automation must be deployed as an organization-wide platform with low and no code tools, robust features, and modular architecture to become a key business enabler.
The secret to RPA maturity? Create a culture of automation
There's no way a single RPA tiger team can do it all. Enterprise-wide automation is about empowering citizen developers with low- and no-code tools to build—and use—automation, every day.
Free your CoE to lead strategic automation projects. Enable teams to develop their own automations and connect all employees with access to automation through digital assistants.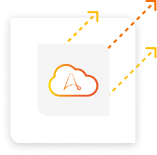 Scale up
Dynamic cloud scaling to accommodate business growth and volume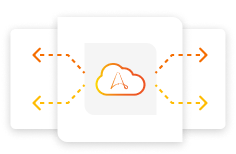 Scale out
Automate across departments with a single extensible SaaS platform for both the front and back office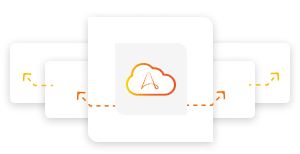 Scale across
Empower every employee to automate with easy-to-add licenses, including for citizen developer roles and digital assistants
One global team, with one goal: your RPA success.
See the power of our A+ Customer Success Program, the most comprehensive customer success program dedicated to maximizing return on your automation investment